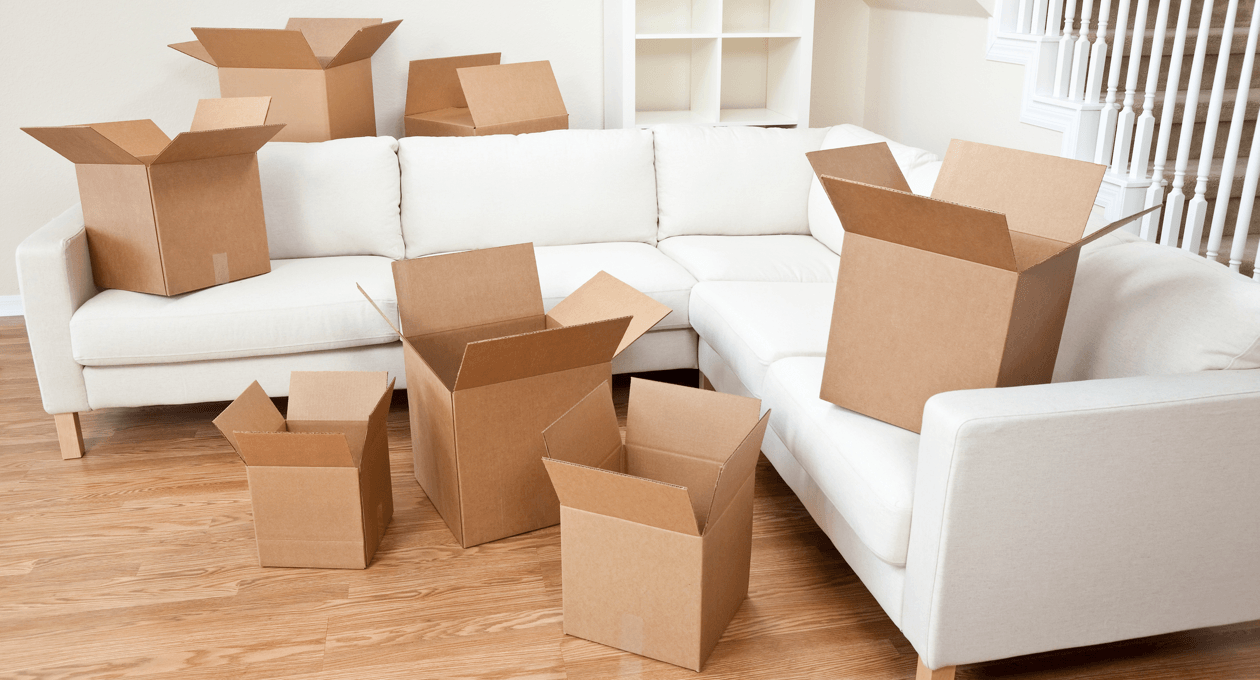 It's been said that moving to a new home is one of the most stressful things we can experience. It's no wonder we approach moving with apprehension and anxiety. Here's how you can change your mindset – think of this as just a step towards one of the greatest milestones in your life. Years down the road, you won't even recall the move that began the exciting new memories in your new home. So, relax! Don't worry! With careful planning and this handy moving checklist, you won't even break a sweat when it comes time to move into your brand new home! 
Two Months Before:
Time is like chocolate; the more you have of it, the happier you feel. Leverage this time to get organized and ready.
Go through your house and decide what you'll keep and what you'll get rid of. 

Start calling moving companies or moving truck rentals to get quotes on cost.

Create a "Moving Binder" to keep track of everything- this list, quotes, receipts, inventory, etc.
Six Weeks Before:
The horizon is still distant. But don't let that fool you. Completing these tasks now will get you ahead of the game. 
Contact your insurance provider to ensure you have insurance on your new home upon move in. This is an absolute must in order to attain possession of your home.

Notify your children's old school and register at their new school (if applicable). 

Purchase supplies: boxes, bubble wrap, tape, and permanent markers. 

If you haven't yet, arrange to have blinds/drapes installed. 
One Month Before:
Look up. Can you see what you've already accomplished? Now, this is when the real fun begins. Use the momentum you've gained to overcome any procrastination that might begin to creep up on you. 
Wrap up any outstanding documents with your lawyer and banking institution after receiving your possession letter/date

Contact your utility services like water, gas and electricity to let them know when you'll be moving in and taking over from the builder. You'll have to set up your billing and services.

Start packing!

Inform your Internet, telephone and cable providers of your move so that you can book installation dates after you move in. Sometimes, special deals are made with new homeowners so be on the lookout for those! 
Two Weeks Before:
It's the home stretch! Getting excited to be in your new home yet?
Change the address of newspaper or magazine subscriptions. 

To

obtain your mailbox key

from your closest local Canada post office, you must first request them and be able to show proof of possession. Don't forget to temporarily forward mail to your new address.


Notify your employer (previous employer as well if you're moving within a tax year) of your new contact information. 

Book the moving company/truck. DO NOT under any circumstances book your actual move on the day of your scheduled possession as many items could delay or change the date.
After Move In:
Update your change of address to your insurance providers, driver's license, health card, employer, medical contacts, memberships, Canada Revenue Agency, banking, and credit cards.

To find out what area you're in for garbage collection, you can contact the City of Edmonton or look online for

collection schedules and maps




Stand back and be proud of all that you've done to make the move smooth and almost stress-free! 
And that's all! Now all you need to do is unpack and start enjoying your new home! We've also got this moving checklist in a printable PDF format for you!