Love is in the air, and this Valentine's Day, you and your significant other might be thinking of moving into a brand new home together. Whether you're searching for your first home, or, you've decided to build a new home with your partner, you should be sure to keep track of all the legal requirements and documentation that you may need when it comes time to purchase, move in, or sell your home.
When it comes to buying a home with your common law partner, there are many home buyers who elect to enter into a cohabitation agreement in order to protect their interests. We get it… no one wants to think about a break up, but if the unexpected happens, you might be happy that you did your due diligence to make sure that your best interests are protected. Let's dive in to Alberta's cohabitation agreements so that you can decide if getting one is the right choice for you and your significant other!
What is a Cohabitation Agreement?
A cohabitation agreement is a legal document between two common law partners that sets out all of the rights and obligations that those two have in the unfortunate event of a breakup. Some cohabitation agreements can also set agreements that couples can follow during their relationship as well.
For example, your cohabitation agreement outlines how you and your partner will split your shared belongings and assets. Some of these shared assets might include:
Your Home
Your Joint Bank Accounts
Your Dog
Your Shared Car
A cohabitation agreement is essentially a measure of protection that some common law partners use to ensure that their best interests remain protected in the event that you and your significant other decide to go your separate ways. No matter how it happens, breaking up with your significant other hurts, but a cohabitation agreement can help give you the peace of mind that if your relationship does deteriorate, your new home, car, accounts, and belongings are split evenly, or returned to you in a legal and fair manner.

Why would I need a Cohabitation Agreement?
Many homeowners have gone through a split with their common law partner without having a cohabitation agreement in place. While many relationships end amicably, there are some instances where your breakup would have been a lot more manageable and less stressful if a cohabitation agreement had been in place.
If you don't have a cohabitation agreement in place, your ex might have a legal claim to some of your shared assets, or you could be seen as owing some of their debt accrued during your time together.
While breaking up is something that no one ever really wants to think about, you should always consider the legal hassle and trouble that you could find yourself in if you are living with your significant other without having a legal agreement in place.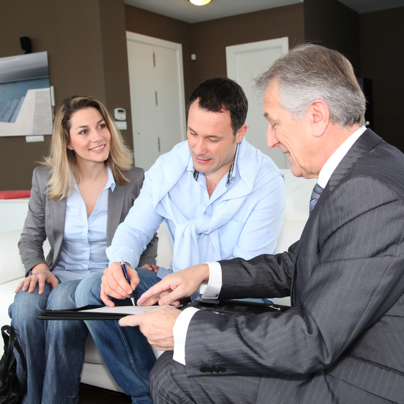 Who Can Get a Cohabitation Agreement?
In order to have a cohabitation agreement, you must be in an "Adult Interdependent Relationship" which is legal jargon for a common law partnership. In order to be considered as being within an Adult Interdependent Relationship, you must be in a relationship that exists outside of marriage, share one another's lives emotionally, financially, and domestically (live together), and the relationship needs to have existed for at least 3 years unless you have a child together.
Once you have entered into a Cohabitation Agreement, some common items that will be included within the agreement are:
Division of your shared assets and property
Excluding certain assets or property from division
Division of debts
Payment of expenses during the relationship
Establishment of custody of children and visiting rights
Payment of spousal support
Delegation of decision making for education and moral decisions for children
Anything that both partners agree to have entered into the document (as long as it is legal)
If you're considering getting a cohabitation agreement with your significant other, there are a number of online legal document providers that can help get you started. If you are able, seeking the expertise of a professional lawyer is also a good place to start.
Once your cohabitation agreement is in place, you'll have the peace of mind to start looking for a new home to "ours!"
No matter what stage of life you find yourself in, there is a new home model and community that is perfect for you and your loved ones. Our professional sales managers can help you navigate the home buying process, letting you and your significant other focus on the excitement and thrill of owning your home together!