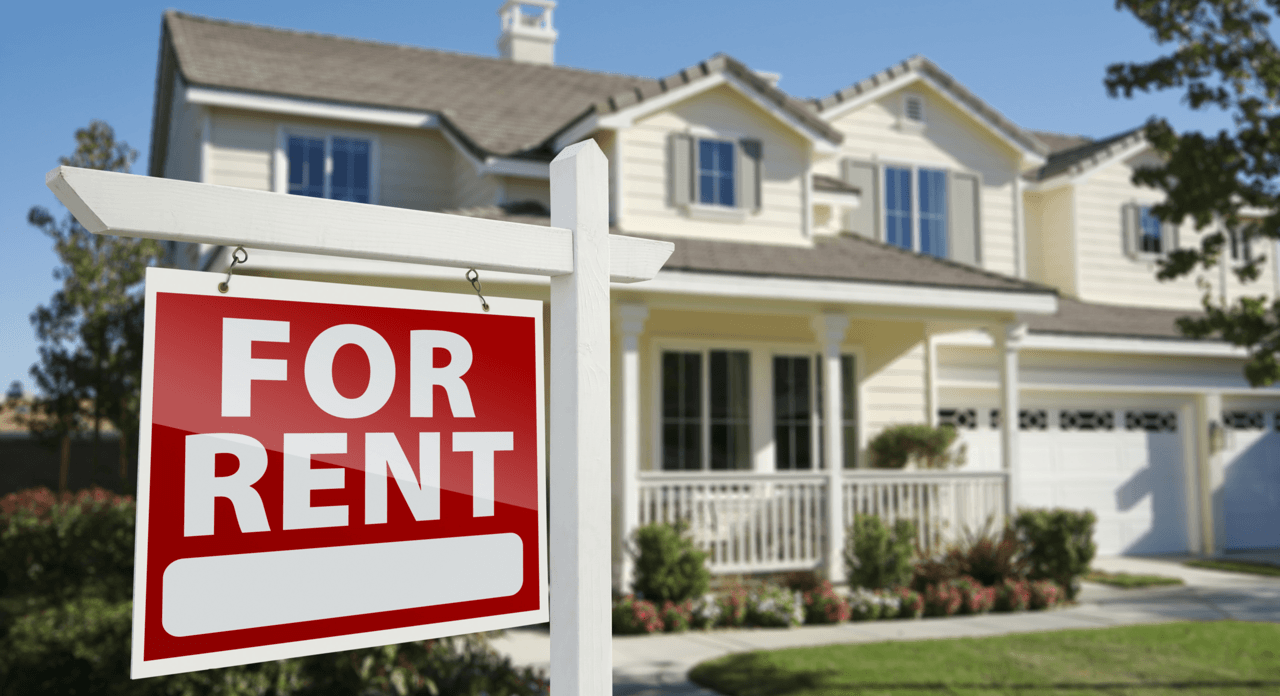 If you've fallen in love with a home that is a bit outside of your budget, or if you've struggled to qualify for the home you need for your family, you may be wondering if there are options available to help you buy your new home. There are a variety of ways to increase your mortgage qualification, but one of the most common ways is to create an income suite in your home to rent out. Some or all of the income from this suite will count toward your income, naturally increasing the amount of mortgage for which you may qualify.
Should I Buy a Home with an Income Suite?
If you're a first time homebuyer and are unsure whether you'll be able to qualify for the mortgage that you want, you should consider shopping around for homes that have basement units, in-law apartments, or garage suites. No matter what neighbourhood or city you live in, there are likely a number of houses that have an income suite that can be put up for rent.
If you are looking to build your dream home, there are a number of options that can help you get started generating rental income, such as adding in a side entrance, roughing in plumbing for a bathroom and kitchen, and doing the necessary sound and fireproofing required for a legal secondary suite.
While owning a larger home and generating rental income may sound like a great idea, you should be cautious about jumping right into a decision. When you start shopping for your home, regardless of the size of the property or whether or not you want to buy a property with an income suite, you should be completely sure that you will be able to carry your mortgage. No matter what kind of home you purchase, you should stick to good financial practices both during and before you purchase your new home.
If you make a smart decision about the home you're buying and take on a mortgage that is only a small amount higher than you'd normally obtain, the rental income you receive will reduce your own commitment to your payment which can be beneficial to you. But you'll also need to consider that you're responsible for the full mortgage payment amount, and if your renter is late with a payment or you are unable to find a renter for the space you'll need to ensure you can pay that amount on your own.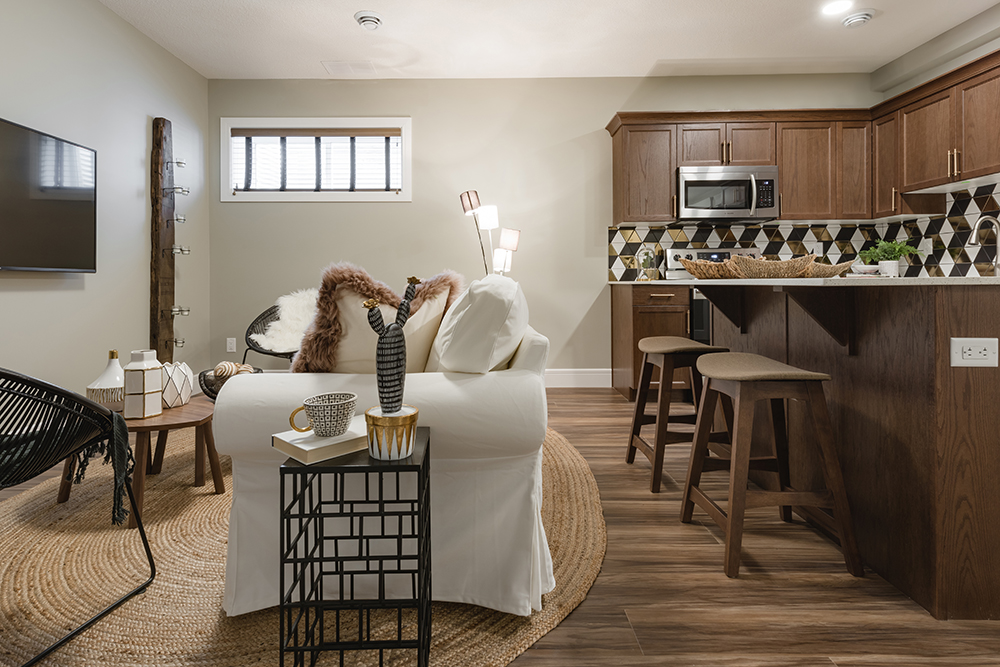 What Should I Consider Before I set up an Income Suite?
If you think that your financial situation lends itself to purchasing a home with an income suite, there are a few things you should know before you begin your foray into the life of a landlord.
First, in order to use the would-be rental income for your mortgage qualification, you need to be sure that the suite in your new home is self-contained. The living space for your tenant must have its own entrance, kitchen, living areas, and sleeping areas that are separate from the rooms that your family will use. While these main rooms must be separate, you can still share a yard, parking spaces, a laundry room, storage spaces, and hallways.
When buying or building your new home with an income suite, you should first evaluate the profitability that you might expect from your property. When you search for the right neighbourhood, you should be looking at what other rental properties are asking for rent. What amenities are they offering with the rental? What would your property need to make it stand out from the other options nearby? Think about these questions as you consider the floorplans you are viewing or thinking of building.
Remember that even though you'll be generating rental income on your property, there are also expenses that come with renting your space. There are costs associated with keeping the rental space in good shape, paying property taxes, insurance, and even possible maintenance expenses that can add up fast. Whether you are planning on renting your property or not, you should have a bit of savings set aside for any unexpected expenses that might arise during your time as a homeowner and landlord. The upside to this is that you can claim certain items for tax deductions! These deductibles will vary, but you should look into what you can claim before you decide whether you want to put up your income suite for rent.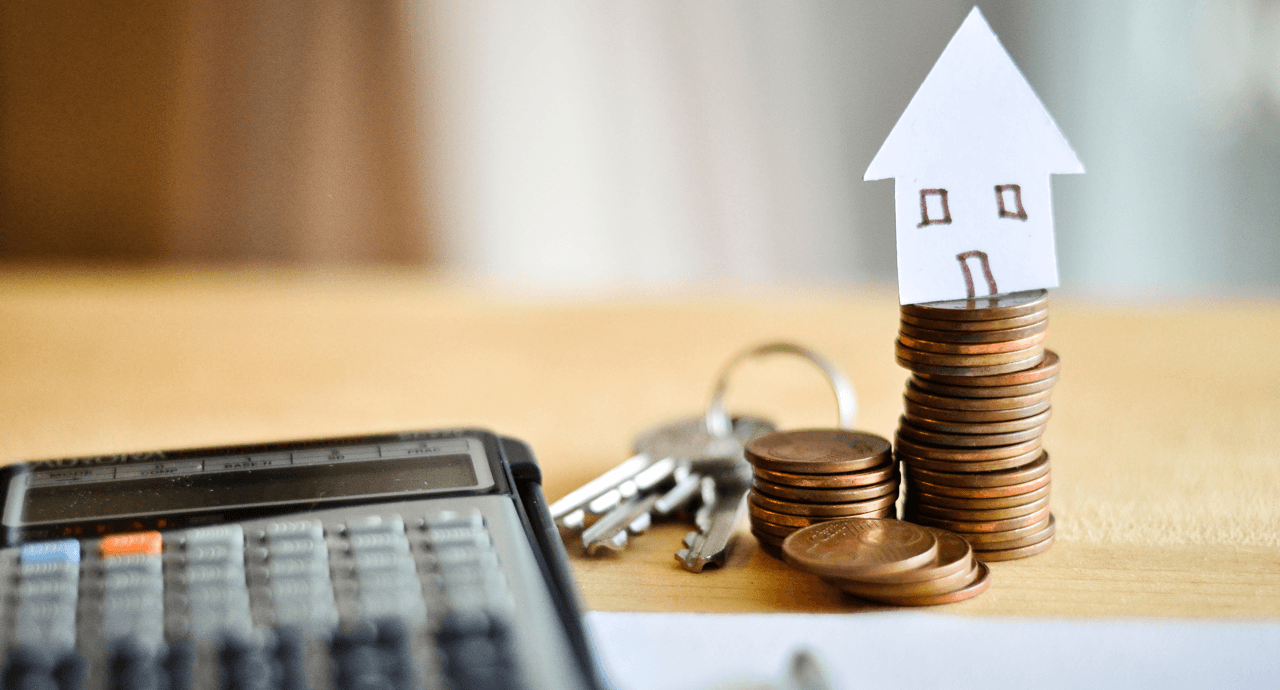 Before You Apply for Your Mortgage
It sounds fantastic to be able to increase your mortgage qualification due to an income suite on the property, but before you move forward you'll want to check with the bank or mortgage lender to learn their restrictions on rental income. Some banks don't accept a full 100% of the rental income but rather a portion, and in that case you may have higher costs to create the income suite that won't be offset by the allowable rental income amount. Do your due diligence and crunch the numbers to ensure that your costs to implement an income suite will be appropriate for the end result.
Being a landlord isn't for everyone, but if you're looking to increase your mortgage qualification, being able to list an income suite for rent in your new home might be a great option for you.