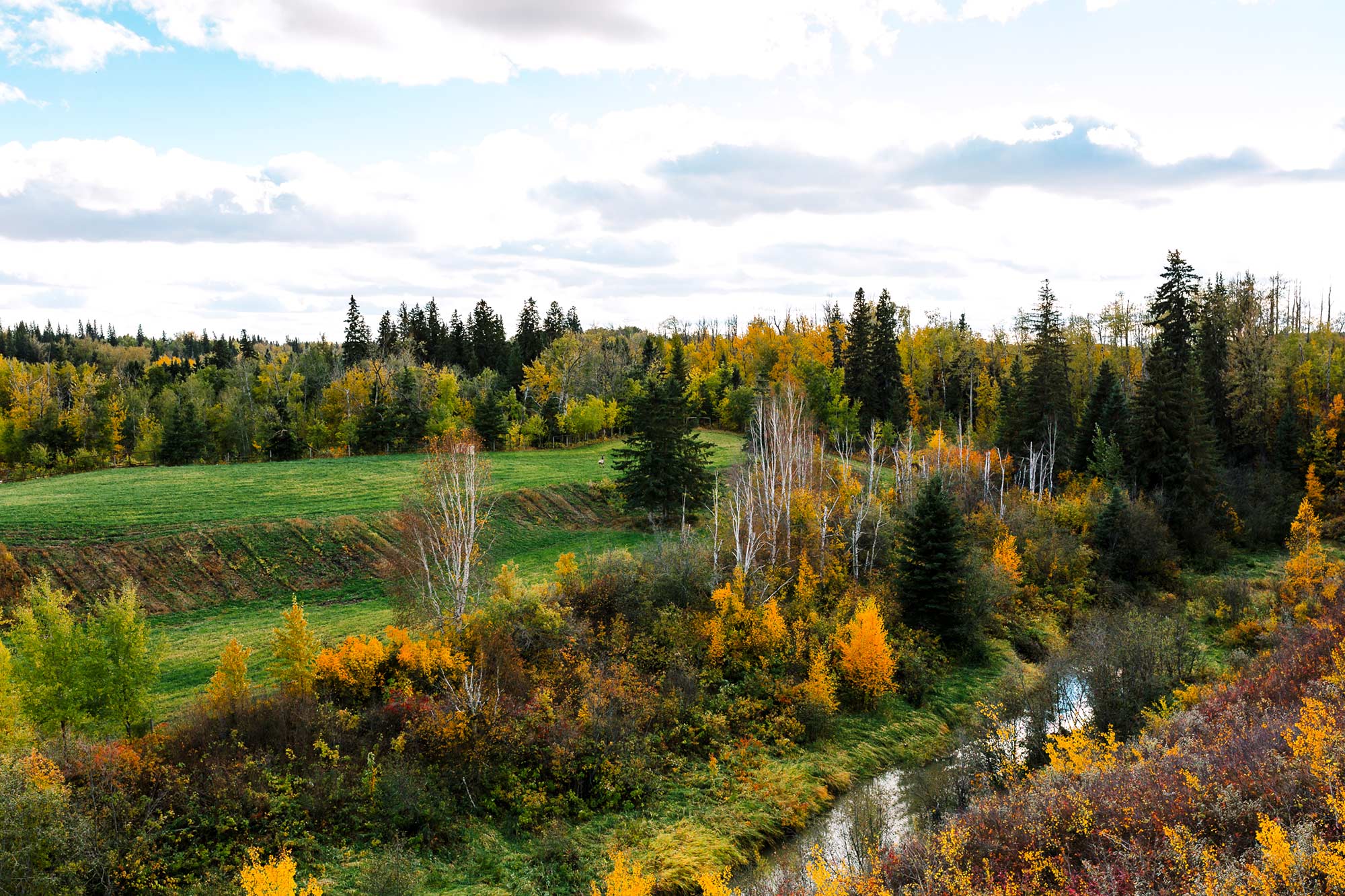 It's a hidden gem in the southwest quadrant of Edmonton. Its tree-lined streets and quiet cul-de-sacs are tucked neatly behind the Jagare Ridge Golf Course, creating an exquisite sound barrier despite its proximity to main arteries. Glenridding Ravine North is a unique community within the Windermere boundary that offers peaceful, nature-packed living without sacrificing quick access to amenities.
Passing by the intersection of Ellerslie Road and Rabbit Hill Road, you may be entirely unaware of the community of front attached garage homes that make up Glenridding Ravine. From your vantage point you only notice the beautiful greenery of the Jagare Ridge Golf Course and its tree-lined boundaries. Yet if you turn south onto Rabbit Hill Road, you'll find the area abuzz with fresh construction and newly plotted land.
The first phase of the area is nearly complete and new lots have been released, some with an intact tree line bordering their future backyards. These new lots are either 26' or 28' pocket sizes, and in Glenridding Ravine North these lots are not zero-lot-line, meaning you'll have a bit more space between your neighbours and more opportunity for side windows in your home. And if you're looking for a larger backyard space for entertaining or a fruitful garden, the first phase of this community still has a handful of pie lots available.
The style of home available in this area is a front attached garage home ranging from 1,900-2,800 square feet. There is very little mix in home style in this community, offering a unified design throughout the area. The architectural guidelines create a beautiful streetscape of both craftsman and modern design without adding a significant cost to your new home construction. Preview the land developer's architectural guidelines here.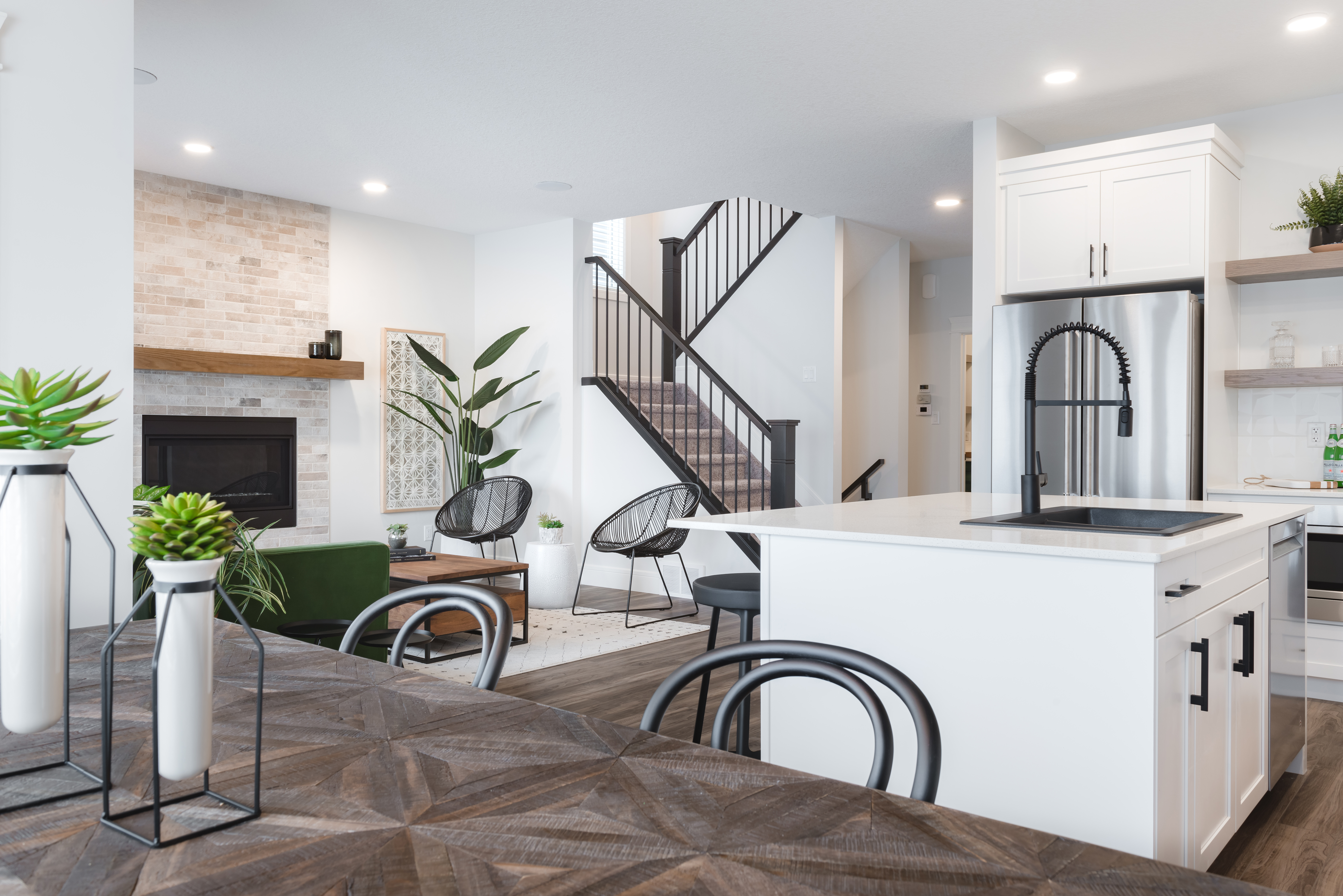 A high school has been zoned nearby in the adjacent community of Glenridding, located across Rabbit Hill Road. Although original projections stated construction would start on the new school in 2020, further details have not yet been released. A K-6 elementary school is also planned for the area in the near future.
Living in this community, you'll have convenient access to Anthony Henday Drive, which is just a two minute drive north of the area. Access to downtown is uncomplicated, with just a 28 minute drive to Jasper Avenue. Ellerslie Road twinning near Graydon Hill will be complete before the end of 2019, offering more convenient travel to Heritage Valley. This area's location provides utmost convenience while maintaining a serene environment.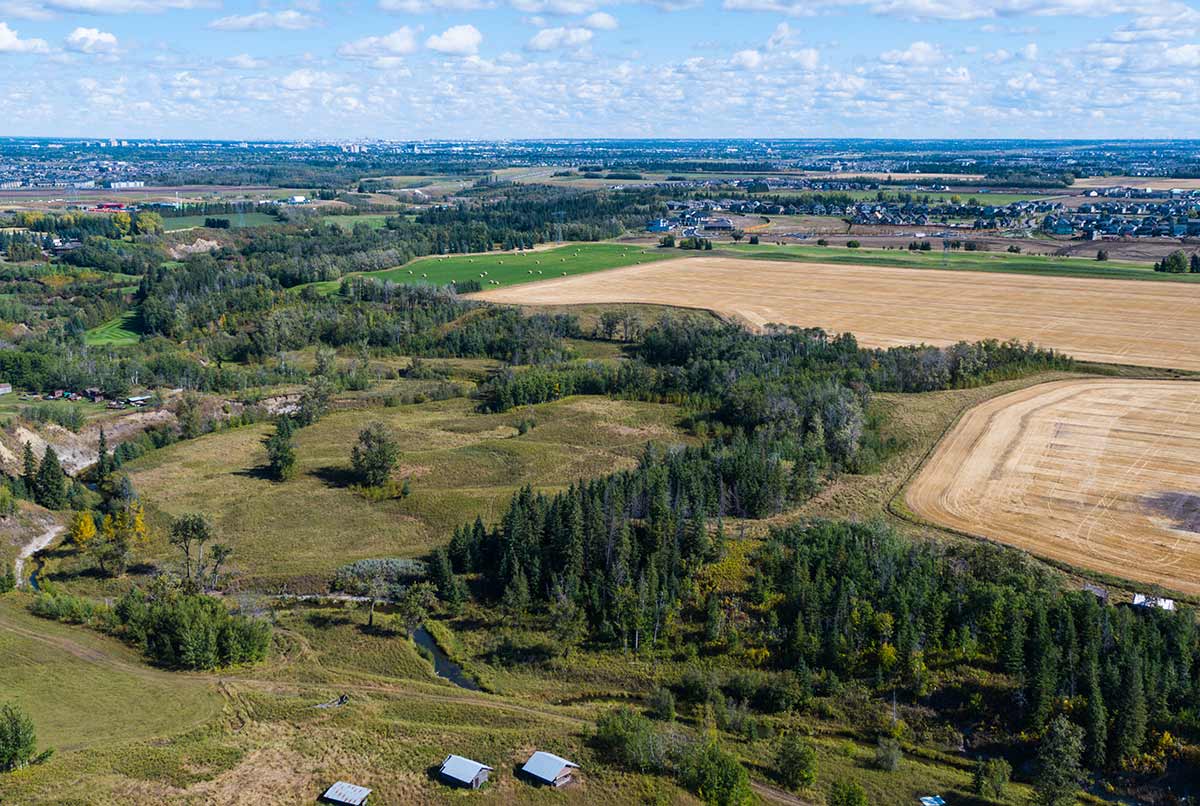 For your shopping and restaurant needs, Windermere Currents is nearby, offering grocery stores, Cineplex VIP theatre, major retail outlets such as Walmart and Canadian Tire, and just about any style of restaurant food you could want. Although there are plenty of big box stores here, the complex has not neglected the small local business. Local business dots the landscape throughout the Currents, offering unique products and services you won't have to drive far to enjoy.
If you don't want to be part of the hustle and bustle of the Currents, there are two new retail complexes under construction along Ellerslie Road just minutes from the community. Currently in place is a collection of retail spaces including a Circle K gas station, fast food, a dental office, among others. Under construction just across the street is a larger retail complex, which should add more amenities to the area by Summer 2020. And if that is not enough, just a bit further west along Ellerslie Road past 170 Street is yet another retail complex. Tim Horton's is currently open in that area.
Probably the best part of Glenridding Ravine is the ravine itself. Enjoy nearly six kilometres of interconnected trails and paths through nature. The design of the community is such that city noise is highly reduced, allowing you to truly listen to the sounds of nature and enjoy the untouched beauty of the area.
This community belongs to the Greater Windermere Community League, where social activities are plentiful such as weekend barbecues, seasonal events, sporting activities, and residents have an opportunity to voice their opinions on important topics affecting the area.
Whether you're purchasing your first home, are a growing family, or are needing to downsize, Glenridding Ravine is the community for you. There is something for everyone in this beautiful piece of southwest Edmonton.