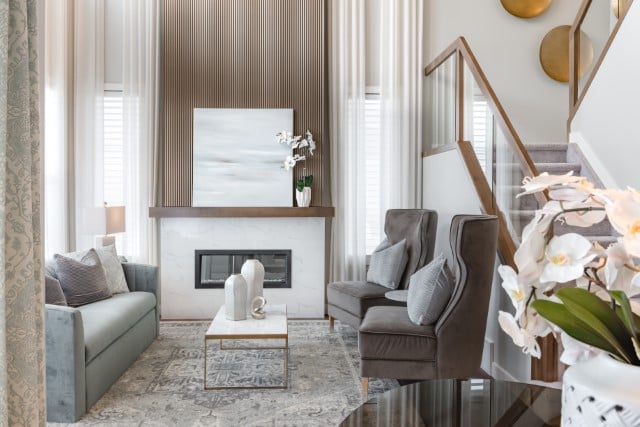 Nestled in southwest Edmonton, Keswick Landing is one of the city's newest and fastest growing communities. With a wide range of home styles, and every amenity nearby, Keswick Landing is a neighbourhood that will grow with your family. Keswick Landing offers beautiful homes at affordable prices, and no matter what stage of life you're in, there's a new home that is perfect for you.
Experience Keswick Landing
Keswick Landing is located off of Ellerslie Road with quick access to Anthony Henday Drive. Thanks to the community's accessibility, any location in the City of Edmonton and beyond is within reach. Easy access allows you to quickly reach any destination around town, but if you prefer a quieter lifestyle, Keswick is still ideal, tucked away near the beautiful North Saskatchewan River. Whether your daily commute is to downtown Edmonton, or south to Leduc, Keswick Landing's location is convenient for any destination.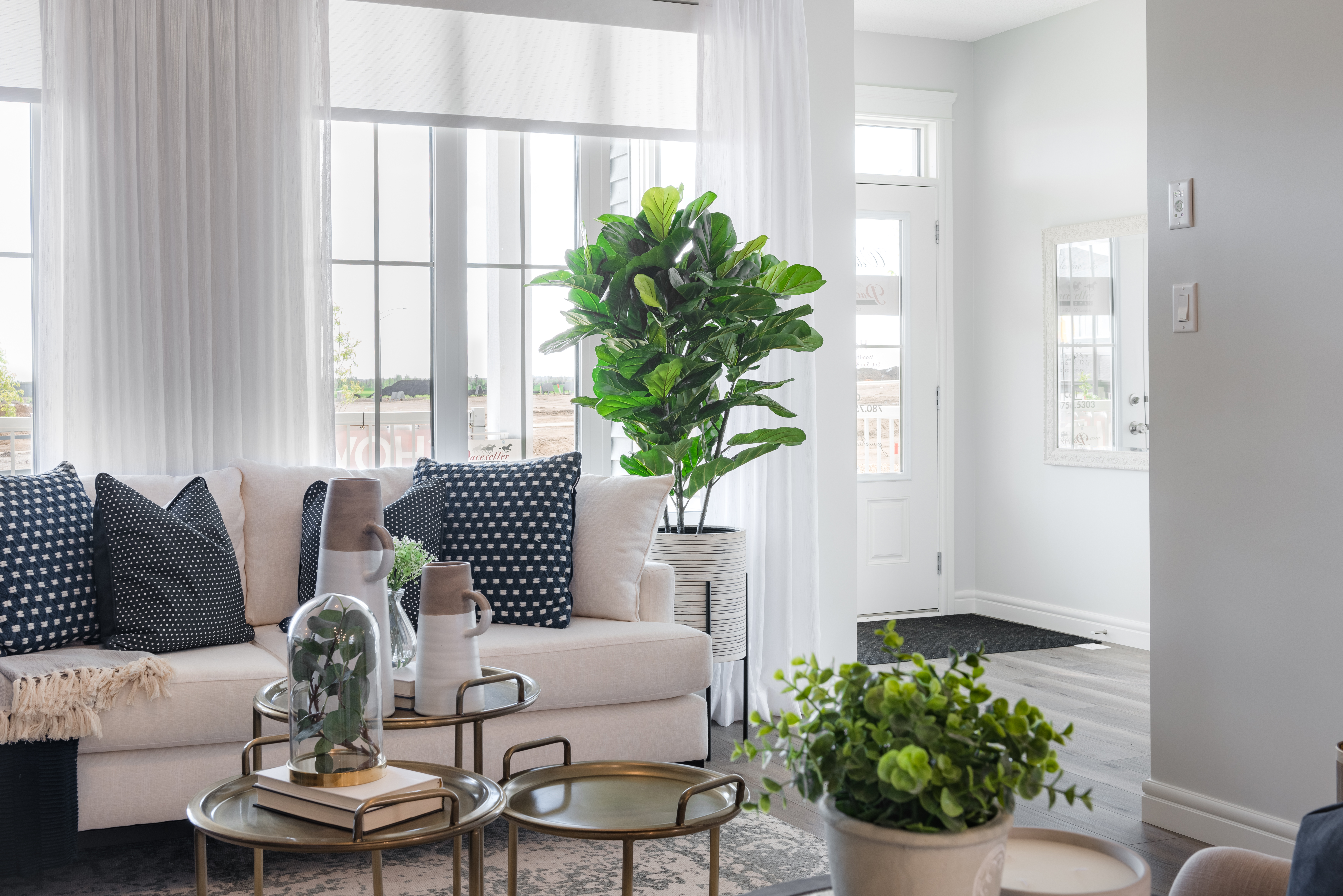 Keswick is situated in a flourishing section of Edmonton, and provides your family with countless recreation experiences, shopping destinations, education options, and unique styles of homes. Come and experience the unique, blossoming community of Keswick Landing!
Recreation Galore
Keswick Landing features a host of recreational activities for you and your family to enjoy. If you're looking for a community that facilitates a healthy, active lifestyle, Keswick is the location for you!
Ready to tee off? If you love playing golf, you'll be minutes away from three of the most outstanding courses that Edmonton has to offer. The Windermere Golf and Country Club is a private golf course that is set on the banks of the North Saskatchewan River. Nearby, the Jagare Ridge golf course provides stunning wildlife environments and beautiful fairways. The River Ridge golf course is just 7 minutes from Keswick Landing and offers a stunning view of the River Valley.
Not into golf? The Terwillegar Community Recreation Centre features an indoor pool, inside playground, hockey rinks, volleyball courts, fitness centre, open gym, and programs for all ages. If you want some outdoor recreation, South Terwillegar Park has a great playground, spray park, and an extensive trail system with an off-leash dog area.
No matter how you want to stay active and healthy, Keswick Landing has nearby recreation opportunities for your family to explore
Shopping Destinations Abound
When you need a bit of retail therapy, an abundance of shopping destinations are close by. There are hundreds of shops, restaurants, and other services located within 15 minutes of Keswick Landing…
Windermere crossing is just 7 minutes away from your doorstep and features a variety of retail options such as Starbucks, Pet Value, State & Main, and Superstore. Likewise, the Currents of Windermere is nearby and includes stores like Winners, Blaze Pizza, Fitness and Yoga Studios, London Drugs, Canadian Tire, and a host of smaller boutique shops.
Whether you need some fresh décor for your new home, groceries for family dinner, or something to fill that empty space in your closet, Keswick Landing is nearby a shopping destination that is perfect for you.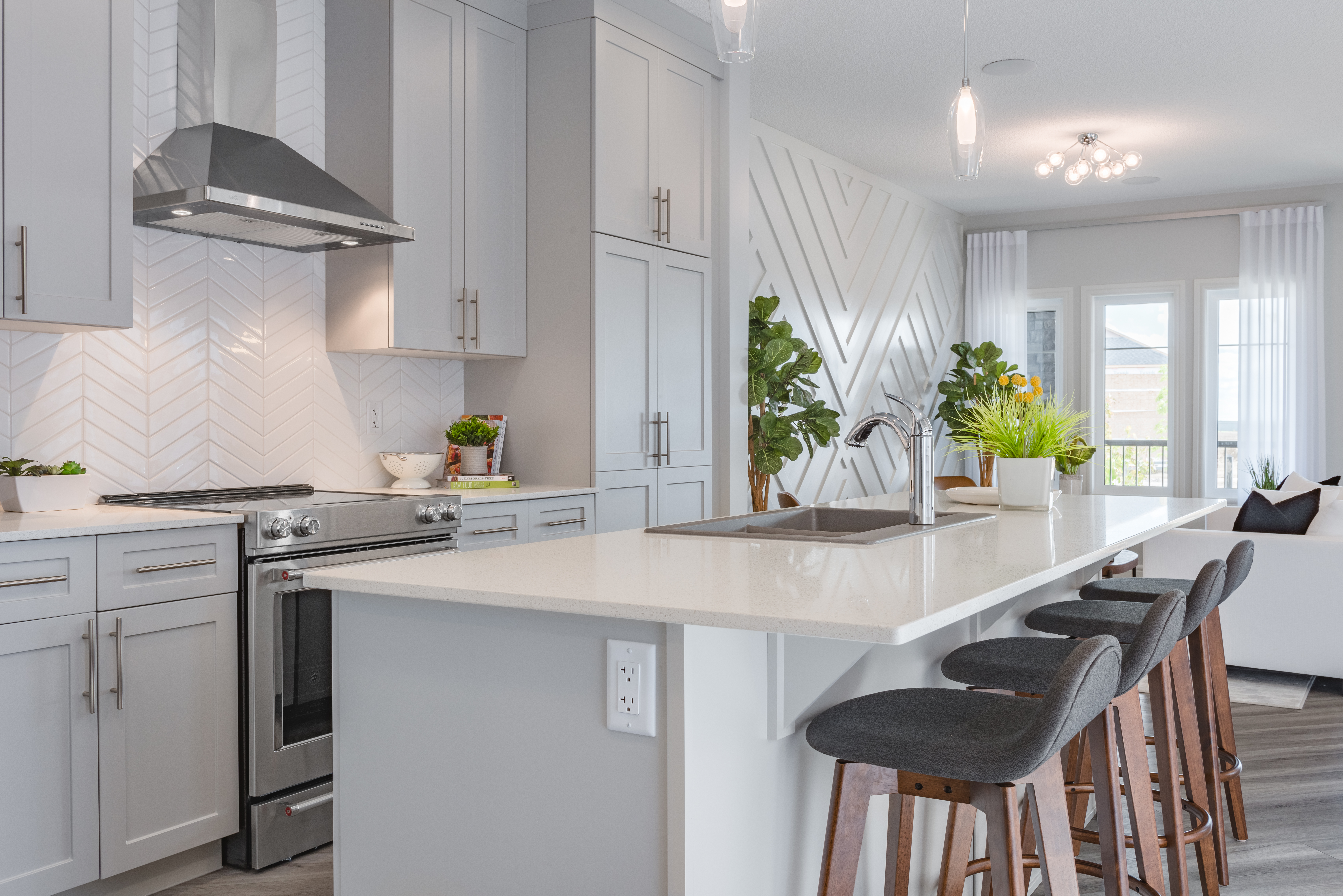 Education Nearby
Kids on the way? Want to find a school that works for your family? Keswick Landing is nearby a number of schools ranging from Kindergarten to Grade 12!
St. Monica Catholic School offers the 100 Voices Program for Pre-Kindergarten children and is just 14 minutes from Keswick Landing. If you have elementary or junior high kiddos, Ormsby Public School and S. Bruce Smith Public School are within 13 minutes from Keswick offering K to 9 programs. As well, St. John XXIII School offers Catholic programming for Kindergarten to grade 9 and is just 5 minutes from Keswick! Looking for a senior high school near you? Mother Margaret Mary Catholic School and Jasper Place Public School offer advanced placement courses for your teens.
In addition to all the great schools we've covered, Keswick Landing will soon have K-9 Catholic and Public Schools in the area!
Exclusive Floor Plans 
Keswick Landing offers a variety of home styles including front-attached homes, rear-laned homes, duplex units, townhome models, and a new, unique home style that is exclusive to Pacesetter.
Our newest home models, the Aspen and Purcell are rear-attached garage homes that are available in the Keswick Landing neighbourhood. If you love the look of a laned home, and don't want to spend all your time on yardwork, our Urban Courtyard Collection series is a great fit for your lifestyle. The likes of the Aspen and Purcell haven't been seen elsewhere in Edmonton, and if you're looking for a unique, perfectly functional floorplan with a rear-attached garage and a side courtyard, these models are for you!
Pacesetter Homes also offers a number of Quick Possession homes so that you can get all the benefits of building your own home, but none of the waiting times for construction. No matter what home style or floorplan your family is searching for, Keswick Landing has a model that is perfect for you!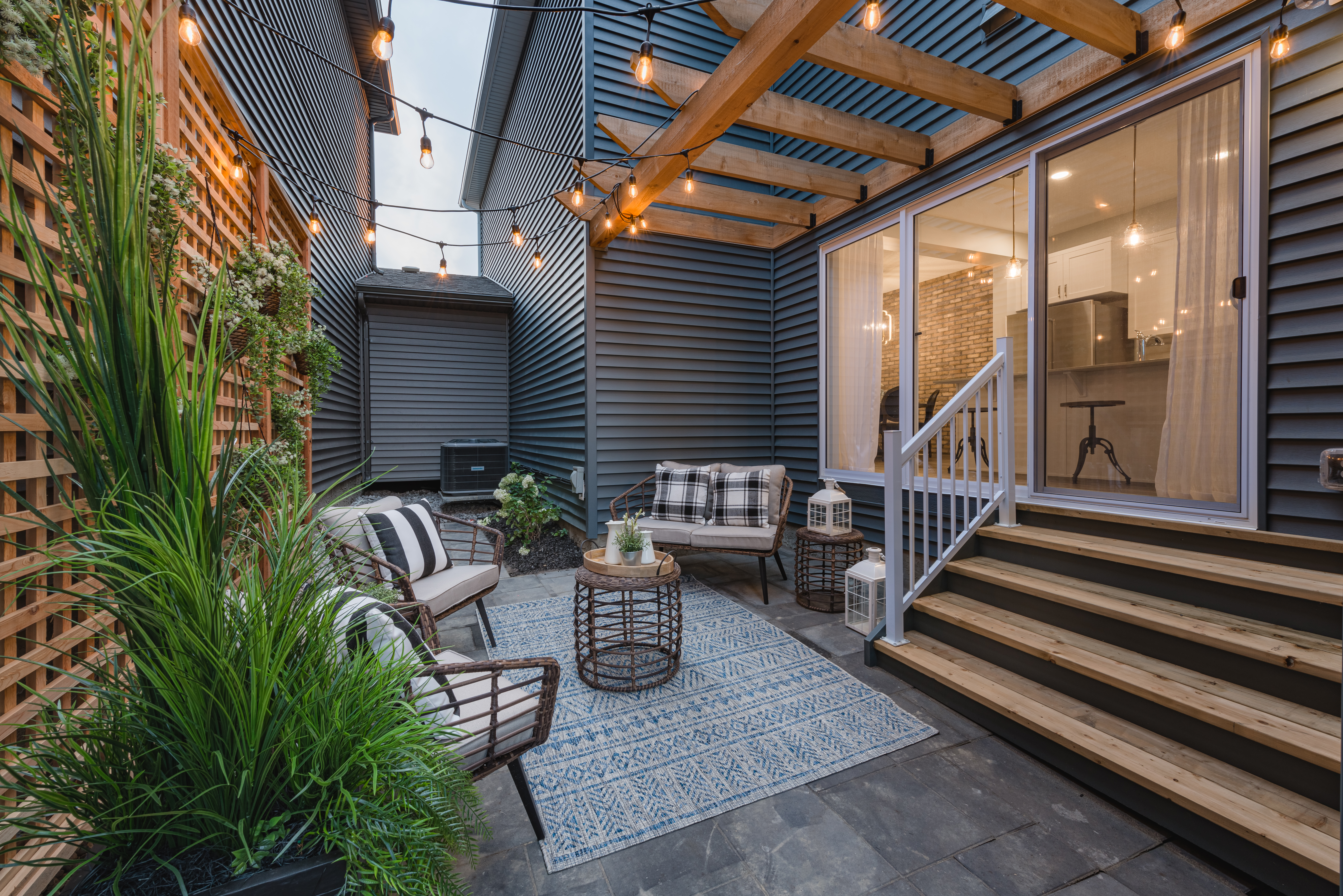 Growing With You
If you think Keswick Landing sounds like the perfect community for you and your family, you'll be happy to learn that there are even more amenities on the horizon. Keswick promises to grow with your family, whether it's with 19 acres of planned green space and walking trails, the Heritage Valley Park and Ride, Southwest Edmonton Hospital and Health Campus, the K-9 Catholic and Public Schools in Keswick, or even more phases being developed, there's so much to love and anticipate in beautiful Keswick Landing.
Set your roots in a growing, vibrant community in Edmonton's fastest growing area. No matter what your family's situation or budget, Keswick Landing offers great amenities, functional floorplans, and beautiful natural areas for you to enjoy.