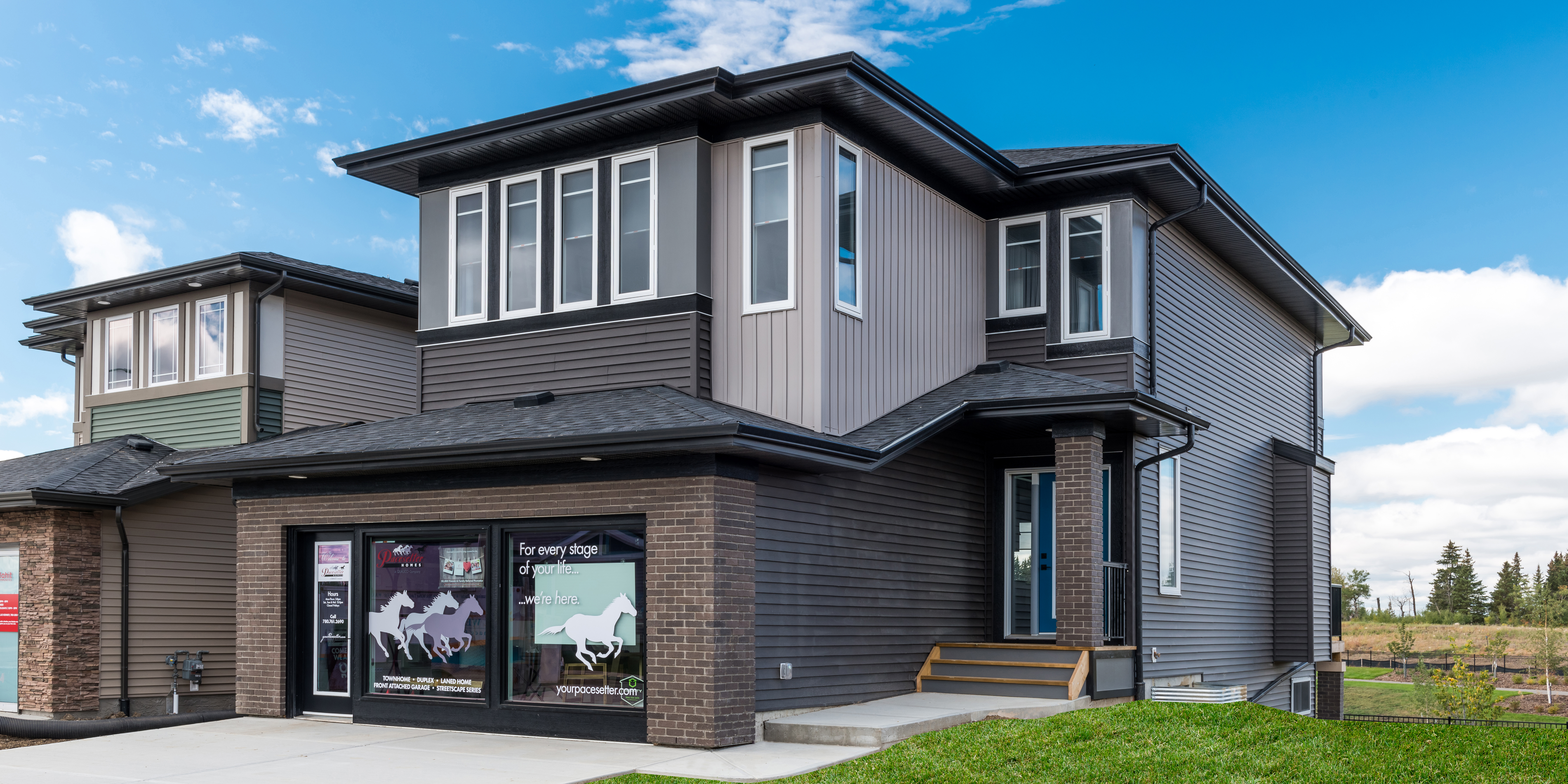 Ever find yourself browsing Pinterest or Instagram in search of some interior design inspiration? Finding a post or pin that catches your eye can set your mind whirling with ideas and images of your dream room. You might know the feeling of wandering into a show home and seeing a space that is so perfectly designed, you find yourself wishing that you could have a spot in your home that is just like it.
Everyone loves looking at a beautifully designed room, but today, we're going to throw two of our show homes in the ring to vie for the title of your favourite kitchen design!
Comparing Interior Design Styles: Kitchen vs. Kitchen
For today's Kitchen Showdown, we've got two very different styles from one very similar floorplan. The Havana is one of our most popular home models, but it you're worried that buying a popular model might mean owning a home that looks just like everyone else's, today's comparison will show you just how different your home can be!
Up first on today's design style comparison, the Copperhaven Havana!
The Copperhaven Havana
Do you have a love for classic farmhouse style interior design? Do warm floors and cool countertops make your heart race? Does adding a splash of colour to a timeless kitchen sound like a fun weekend project?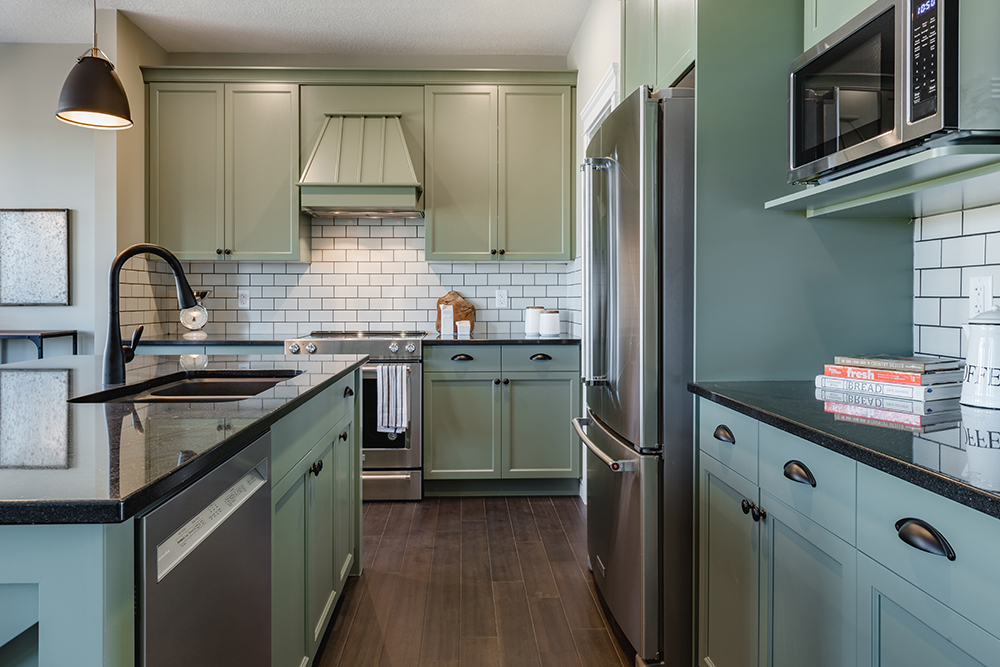 If you said yes to any of these questions, the Copperhaven Havana's kitchen will be an exciting find! The most striking part of Copperhaven Havana's kitchen is the colour. From the moment you lay eyes on the green cabinetry that wraps around the room, you'll fall in love with the elegant design found in Havana.
Copperhaven Havana blends a modern flair with traditional sensibilities. Pioneer style cabinets are adorned with cup pull hardware and brushed nickel handles. The tall upper cabinetry is adorned with crown moulding and is complimented by a wooden hood fan in a similar green colour. The lower cabinetry is topped by sleek black quartz countertops, and a traditional subway tile install on the backsplash.
The kitchen is truly a marriage between modern and traditional design. The two-tone cabinetry, dark quartz countertops, brushed pendant lighting, and metal barstools stands out against the classic hood fan, cabinet facing, and white tile backsplash. Look down, and you'll find warm, luxurious plank flooring that ties the kitchen's design together.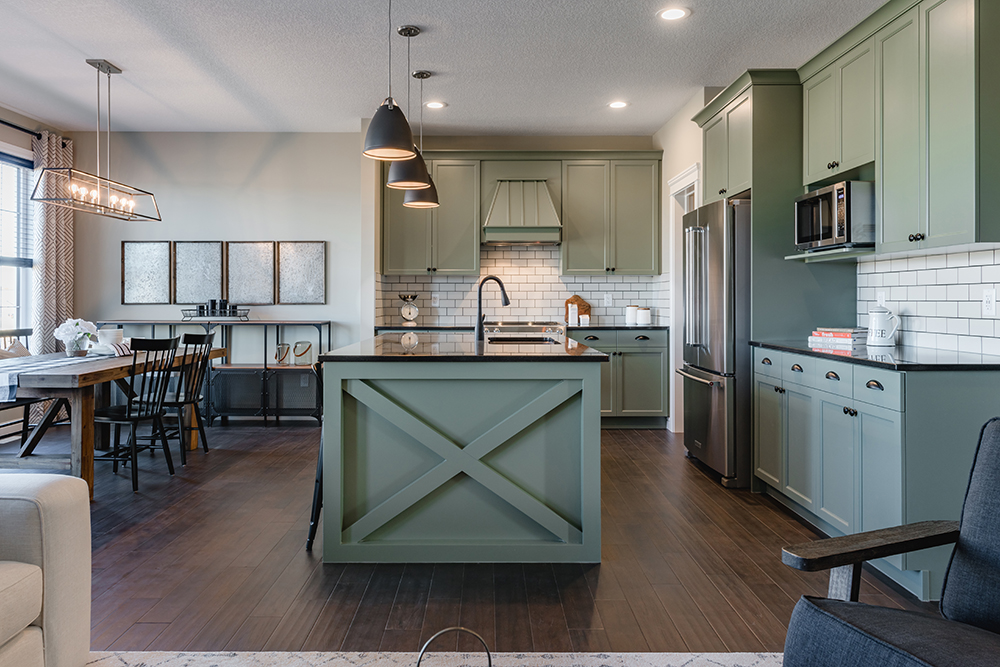 The Cavanagh Havana
Where the Copperhaven Havana draws inspiration from rustic farmhouse design, the kitchen in its Cavanagh counterpart is designed with a modern appeal. The Cavanagh Havana presents contrasting colours, stainless steel accents, and brushed nickel highlights.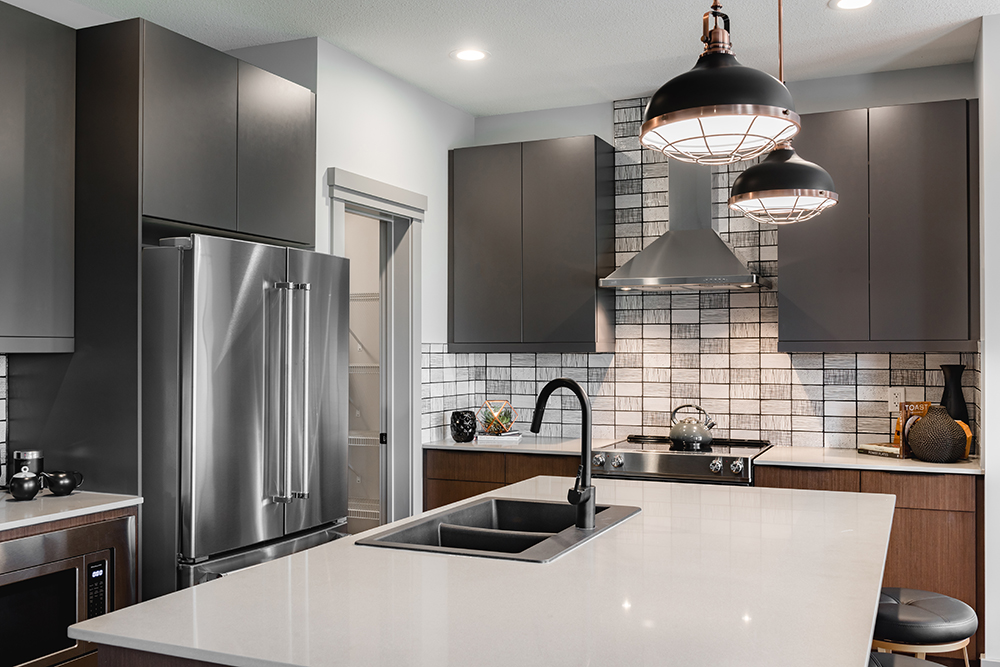 As you enter the kitchen in Cavanagh Havana, your eye is drawn to the tile backsplash. Looking closer, the scribbled patterns on the otherwise white tiles adds visual interest and gives the kitchen a playful, care-free feel.
The stainless steel range and hood fan serve as an industrial accent to the surrounding tile and cabinetry, while the brushed nickel faucet, silgranite sink, and pendant lighting add an air of sophistication to the large central island. Perhaps the most striking feature of the Cavanagh Havana is the cabinetry that encircles the room. The lower cabinets provide a deep warm wood tone that is contrasted by the white quartz countertops and painted upper cabinetry.
Whether you fancy yourself a chef, or an entertainer, the central island is perfect for preparing dinner or catching up with friends over coffee. A flush eating bar with elegant barstools extends on one edge of the island while the sink, dishwasher, and food preparation space is hidden on the other. The island is a centerpiece that brings family and friends together.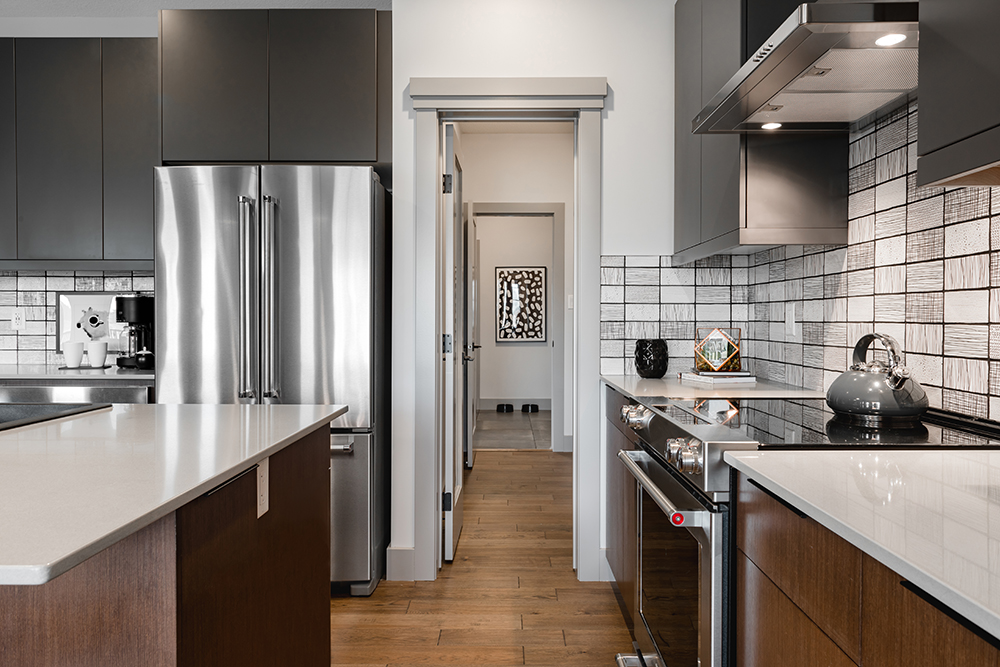 No matter what your interior design taste, there's a home model and floorplan that can be customized to meet your needs. Whether you prefer the Copperhaven or Cavanagh Havana kitchen, it just goes to show that there are hundreds of options for you to choose from when it comes to designing your new home.