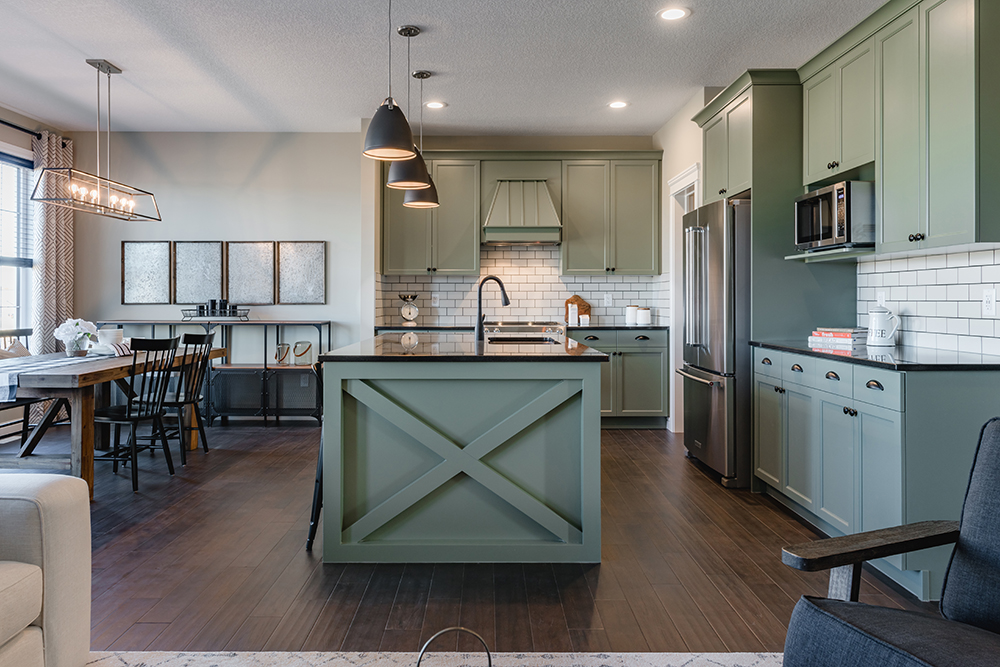 Getting tired of covering up that water-damaged laminate floor? Embarrassed by the peeling linoleum in your kitchen? Dreading having to refinish that once-beautiful hardwood? Whether you're on the verge of an overdue remodel or looking at flooring options in your newly-built home, you might find yourself trying to decide which type of flooring is the best option for you. Although there isn't a definitive answer for every home, many experts and homeowners alike are choosing to get Luxury Vinyl Plank flooring installed over hardwood. If you love the look of natural wood, and the durability of synthetic materials, vinyl flooring could be a great fit for your home.
What is Luxury Vinyl Flooring?
Vinyl Plank is a type of engineered flooring that is similar to more traditional vinyl products, but with more innovation and technology behind the scenes. Vinyl planks are much thicker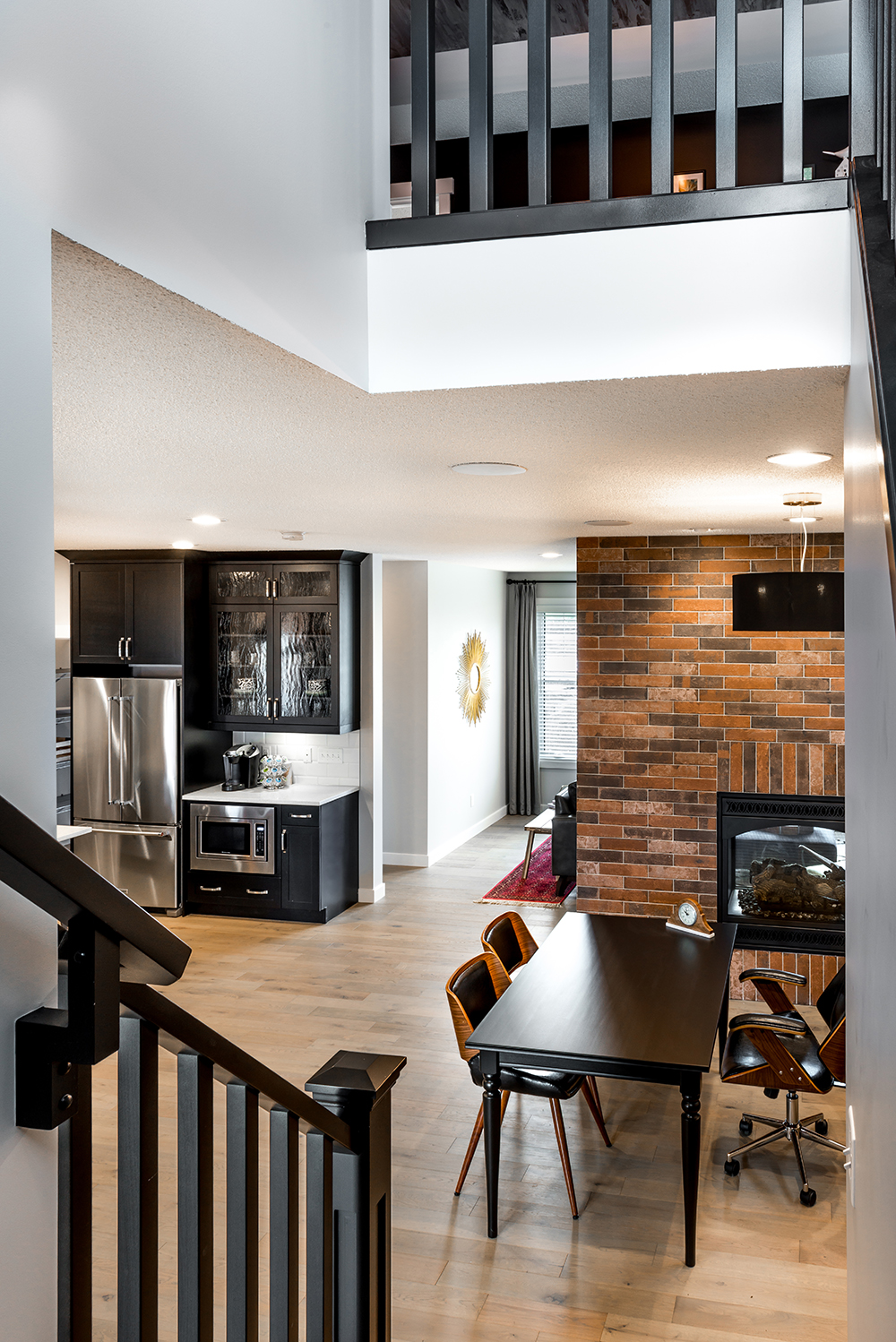 than other typical vinyl types that must be glued down. Usually, a vinyl plank is 8mm thick (similar to an engineered hardwood or laminate flooring) and is made up of several layers. The top layer of a plank is made up of vinyl with a middle layer of high-density core board and a back layer of underlayment (such as cork or a similar material). Vinyl planks resemble laminate boards in that they click together for an easy and durable installation.
Luxury vinyl plank flooring is similar in appearance to engineered hardwood and laminate, but is much more durable and versatile. If you are looking to renovate a bathroom, luxury vinyl tile is available as an alternative to real tile, but with the same durability and at a lower price.
Newer vinyl flooring such as vinyl plank flooring and vinyl tile flooring are great alternatives to other types of materials, and are more durable, more affordable, and just as beautiful as any other.
Benefits of Vinyl Plank Flooring
The greatest benefit to installing vinyl plank flooring is its durability. Unlike laminate and hardwood flooring, vinyl planks are 100% moisture resistant. Want a beautiful wood floor in your kitchen without having to worry about spills? Have the perfect colour and design in mind for your bathroom floors? Vinyl plank flooring is your answer! Vinyl planks are perfect for rooms where you would normally cringe at the thought of water or other messes hitting your wood flooring.
Vinyl plank flooring is easy to install and requires little to no maintenance. Luxury vinyl planks click together for quick installation and can be laid on various subfloors – cement, tile, laminate, or any other flat surface. Vinyl planks are also antistatic and easy to clean, so you can spend less time sweeping and mopping, and more time enjoying your new floors.
Besides being easy to install, water resistant, simple to clean, and almost identical to hardwood in appearance, vinyl plank flooring also benefits from a fast-moving industry. The possible texture and colour combinations of vinyl plank flooring are vast, and even more designs and options are becoming available as innovation advances the industry. While there are some homeowners that would prefer a more natural product, vinyl plank manufacturing is still advancing, and may soon become the material of choice for all homeowners and builders.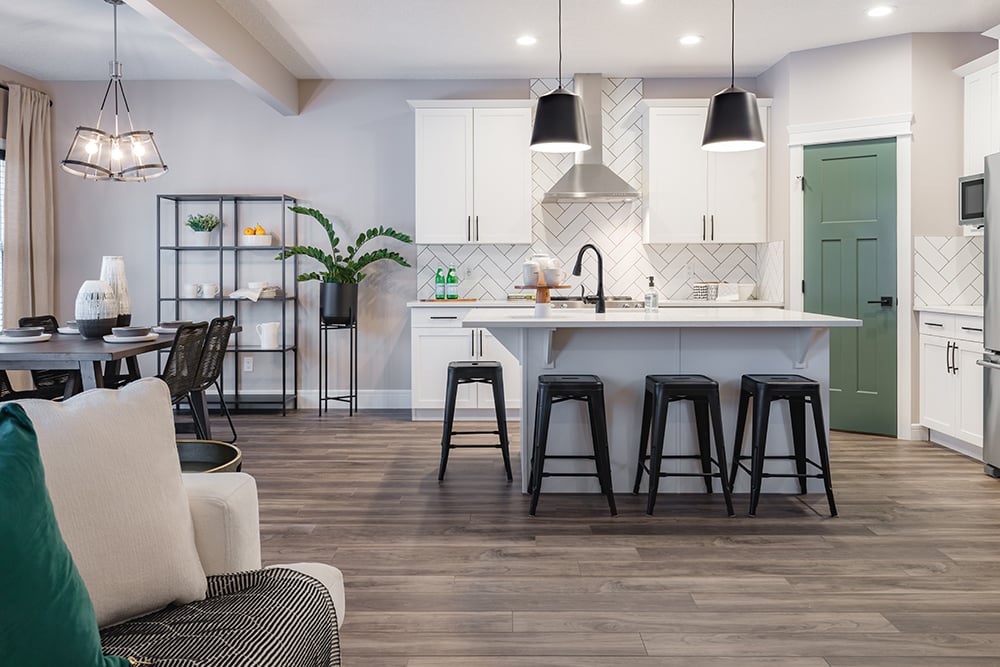 I Have Vinyl Plank Flooring Now, Should I Upgrade?
If your current home has vinyl plank flooring, or, if you are trying to decide whether or not you should upgrade to a different flooring material when you build your new home, the truth is that there isn't really a definitive answer.
In many cases, homeowners that install vinyl plank flooring aren't able to tell the difference between that and genuine hardwood flooring. If you're installing flooring in an area that isn't likely to see any liquid spills, you could opt to install hardwood or laminate flooring instead.
Another factor to consider is that, like every other flooring material, vinyl planks can dent or be punctured by a strong and sharp impact. However, unlike other materials such as linoleum, a handy homeowner can easily replace a damaged vinyl plank in a weekend.
Ultimately, there is no perfect flooring material. If you are confident that the area you want to upgrade wouldn't be at risk of water damage, you could opt for hardwood flooring. However, with complete water-resistance, a realistic appearance, and an affordable price, vinyl plank flooring is a great choice for flooring in any room.