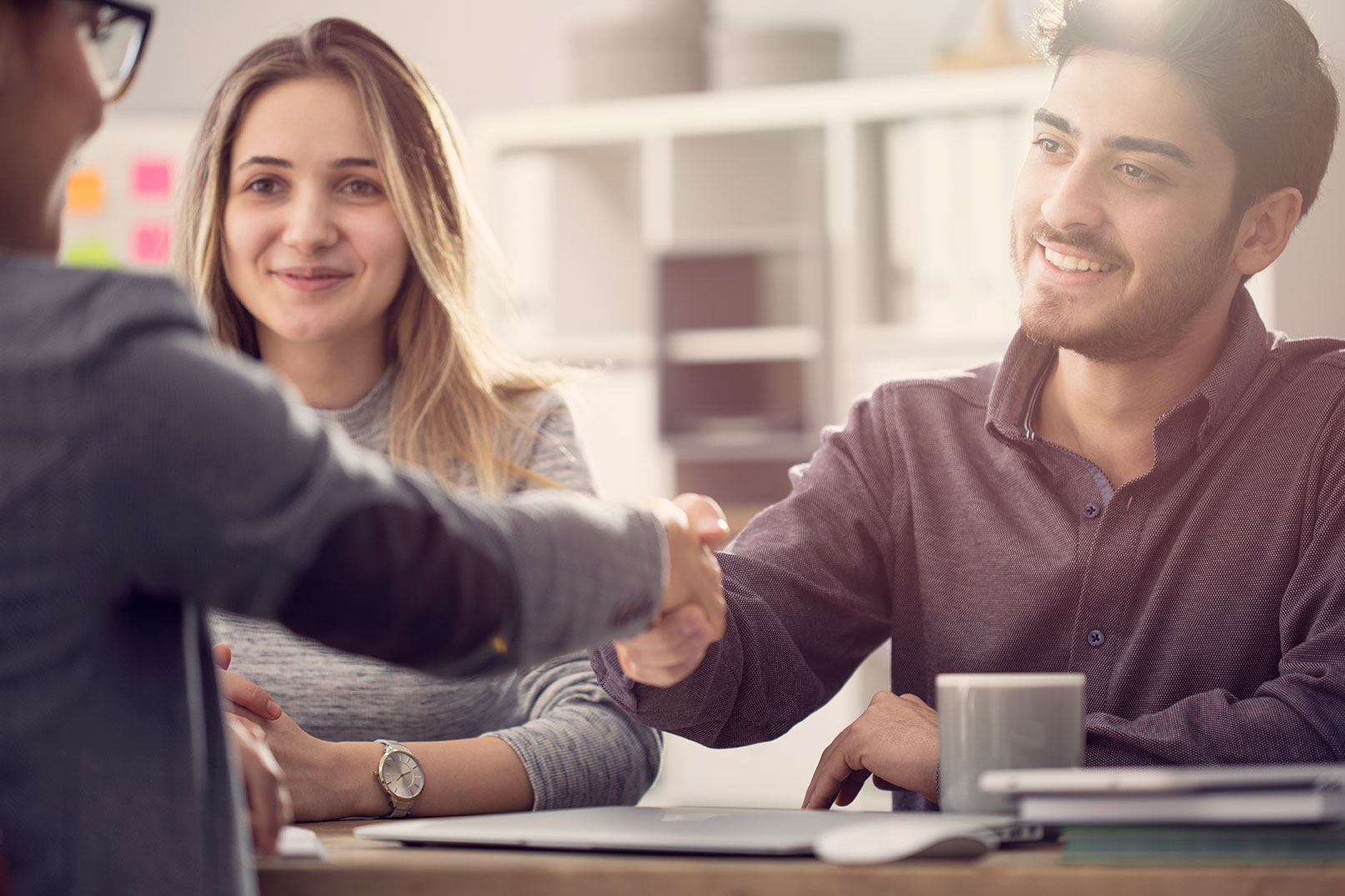 Have you ever walked into a show home and felt confused or intimidated by the salesperson that greets you? Not sure what the purpose of a Area Sales Manager is? Whether you've never even set foot in a home sales center, or you're starting to tour show homes in your ideal neighbourhood, we want to help demystify the experience of working with one of our Area Sales Managers so that you'll know what to expect when you enter one of our beautiful show homes.
What Makes a Great AREA Sales Manager?
Every Area Sales Manager has one goal in mind: to help get you into your dream home. It seems like an easy job, but not everyone is cut out for it. Every Area Sales Manager in our show homes is hired based on their character and a proven passion for turning homebuyers into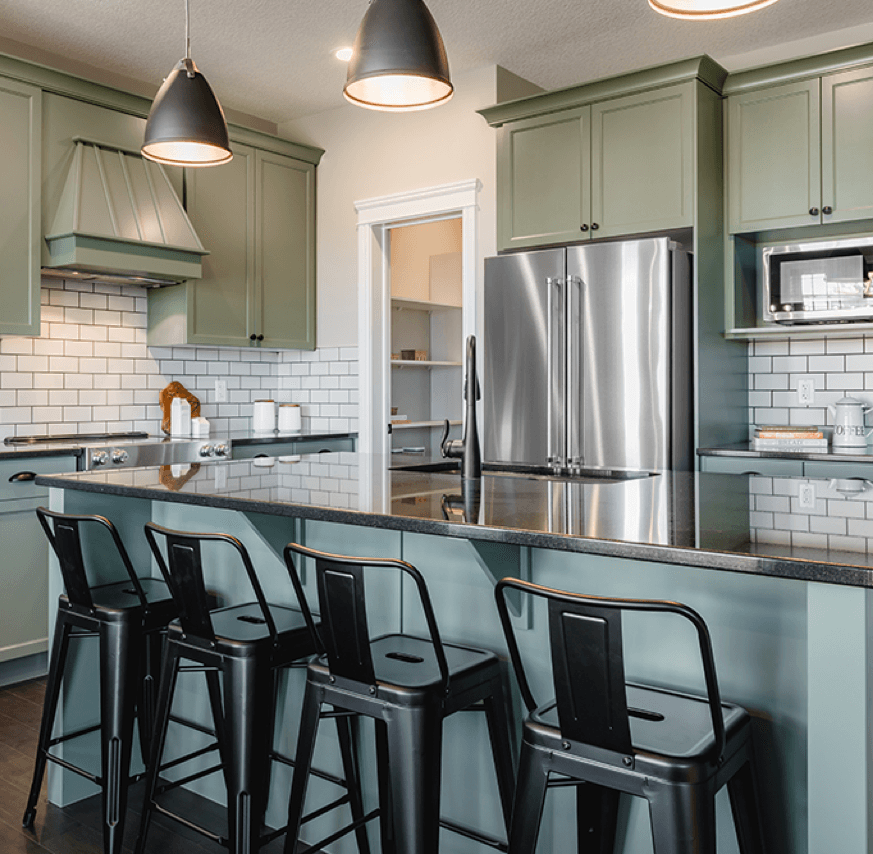 homeowners. Our Area Sales Managers care about the people they meet in our show homes, and they do business ethically and with integrity. Our salespeople know that the homebuilding process is built on an ability to communicate honestly and well. When you meet with a salesperson in one of our show homes, you're guaranteed accurate information, the best service, and a trusted confidant that you can rely on during the homebuilding process.
If you ask any one of our sales managers with the best and most important part of their job is, you'd get the same answer across the board: finding a client the perfect home that fits their family's needs and will last for years to come.
In short, our Area Sales Managers love building your dream home with you. No pushy salespeople, no smoke and mirrors – just a genuine desire to make you happy.
What to Expect When You Walk Into a Show Home
To make walking into a show home less intimidating, here's what you can expect when you enter one of our sales centers.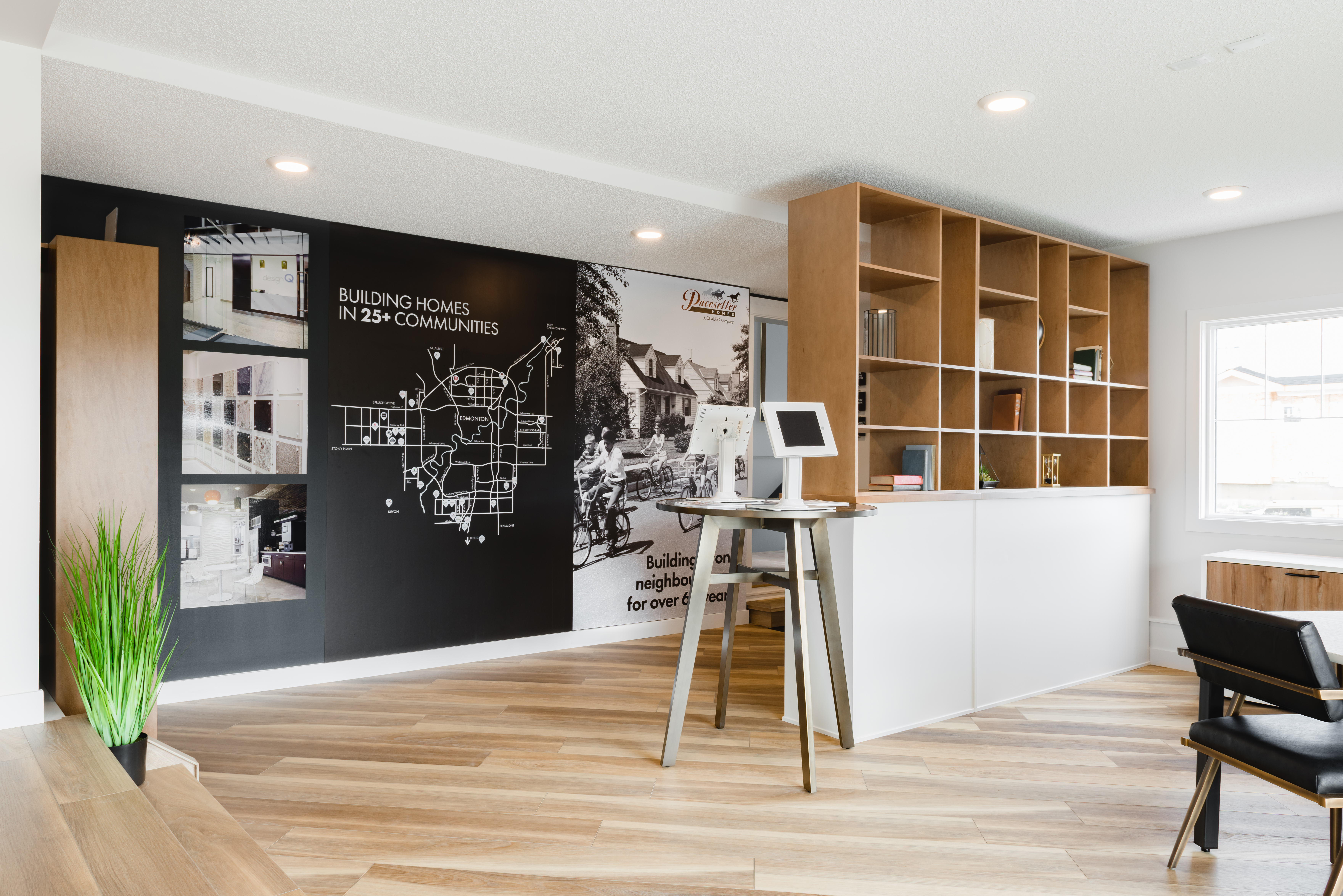 As you come inside, you'll be greeted by a Area Sales Manager or their assistant. This is great time to let them know what you're hoping to get out of your visit. It's totally okay to say that you're just looking! Show home hopping is a great evening or weekend date night, especially if you enjoy great interior design! We love when people come check out our show homes, regardless of whether or not they're looking to buy. There are so many different floorplans and designs to experience, and it is well worth seeing as many as you can. If you are just checking out our beautiful interiors, take your time and get to know the type of home you are in. Every show home has a different design and aesthetic!
If you arrive at a show home and the sales manager is occupied with another person, feel free to have a look around. Most buyers like to take their first tour of the home on their own. Browsing the show home is an important part of the building process! It's important that you have chance to envision yourself and your family living in one of our homes. As you look around, ask yourself some questions such as: does the model meet my needs in terms of space? What are some things that I like about the home? What are some things that I would change?
Be sure to take note of the answers to these questions (mentally or literally). Your observations will help your Area Sales Manager get to know what you are looking for in your dream home. If you take your time to enjoy the show home while imagining living there yourself, your discussion with the Area Sales Manager will be a lot more enjoyable, and a lot less intimidating. After all, who doesn't like letting their imagination run wild when looking through a beautiful home… your Area Sales Manager is the perfect person to bounce your ideas off of!
The Benefit of Speaking With an Area Sales Manager
Now that you are in the show home, have gotten to know what you love and what you dislike, and are comfortable with the idea of discussing building a home that fulfills your dreams, there are a lot of good reasons to start a conversation with an Area Sales Manager. Most importantly, an Area Sales Manager can help guide you during the earliest stages of building your home: selecting the type of home, model, and community that suits you. Our Area Sales Managers can make sure that you know the choices available to you by showing you more specific models and finishes.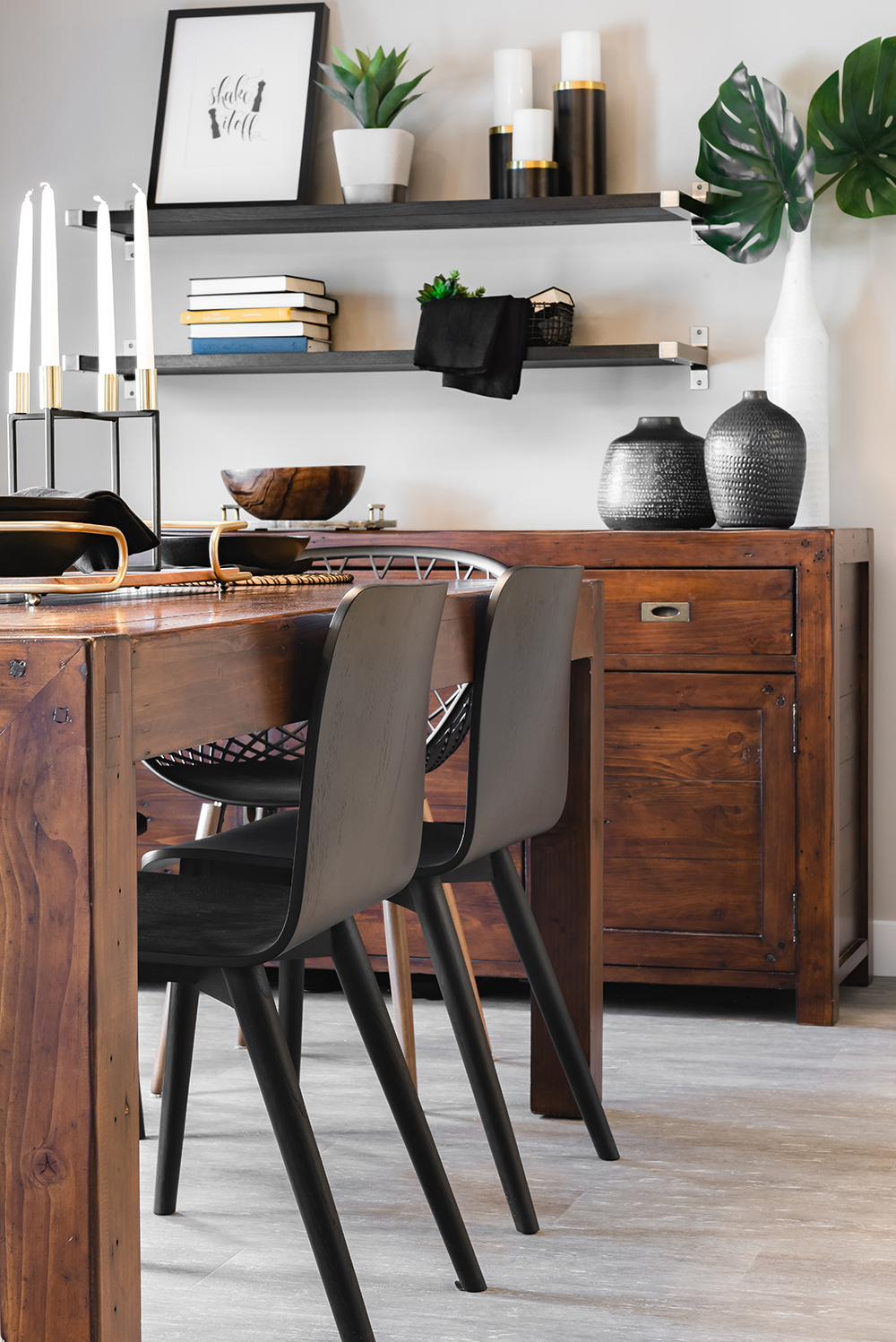 Another benefit to working with one of our Area Sales Managers is the expertise they can provide during the mortgage application and home purchasing process. Your Area Sales Manager understands that this is likely the biggest purchase of your life – and that's something that they take very seriously. Of course, the goal here is to make the process as easy as possible, but we also want to make sure that it is an enjoyable time as well. Purchasing your home shouldn't be stressful – you should know that every decision you make is well-informed and financially sound. Our Area Sales Managers can help guarantee that!
Our Area Sales Managers are knowledgeable about every step in the home building process – they aren't just salespeople! Every Area Sales Manager can explain the current rules and regulations for first time homebuyers in Alberta, can give professional recommendations for mortgage lenders, realtors, and other experts, and are happy to work with your own Realtor!
No matter what your situation, your previous experience, or your prior thoughts about "salespeople," our Area Sales Managers will provide the most in-depth knowledge, the best service, and the greatest experience during your home buying journey. We believe that the best way to do business is by keeping you well-informed and fully-equipped to build or purchase your home, and we also believe that the best way to make your dream home a reality is by ensuring that you enjoy the process. Our Area Sales Managers will make sure that you make the best decisions with the least stress.