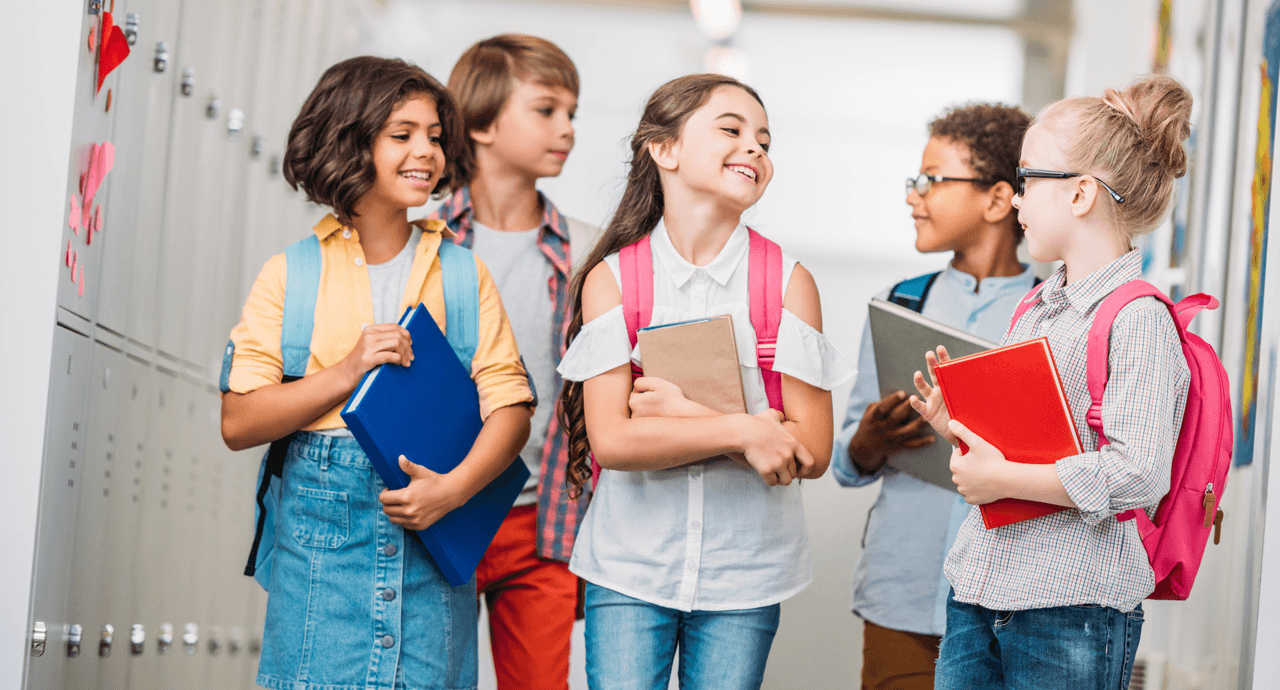 If you have a young family and you're thinking of moving to the Edmonton area, you're probably interested in learning more about the communities as well as the schools there. Consider the options for schools in some of the most appealing communities in New Edmonton.
College Woods & West Secord
A beautiful pond is the central feature of College Woods, which is surrounded by plenty of green space. Enjoy easy access to major highways for a reasonable commute to work. College Woods is a quiet community located near a variety of stores and other businesses. West Secord is a friendly, attractive community located a short distance from shops, restaurants and businesses including the West Edmonton Mall.
David Thomas King School
This school is easily accessible to kids living in the College Woods and West Secord communities. It's open to students in kindergarten through the ninth grade. David Thomas King is an inclusive, supportive place for students to learn.
Griesbach
Have you always wanted to live in a place with a community vegetable garden? If so, the village at Griesbach may be for you! Just imagine gathering up the lettuce, carrots, radishes and other veggies you planted yourself. Playgrounds and walking trails make this an ideal place for families.
Major-General Griesbach School
Kids in kindergarten through ninth grade living in Griesbach have the option of going to Major-General Griesbach. Students in fourth through ninth grade can study French as a second language. Small class size, wireless technology and a supportive teaching staff combine to make this a quality school.
Rosenthal
Living in the Rosenthal community means you are minutes from a selection of businesses and attractions including the River Cree Resort and Casino as well as the West Henday Promenade.
Michael Phair School
Students in seventh through ninth grade who are living in the Rosenthal Community can attend Michael Phair School. Regular and Cogito programs are available to students. Michael Phair has a supportive staff of instructors who are dedicated to helping students achieve their best.
Tamarack
The Recreation Centre in Tamarack is a popular favourite with those living in this community. Residents are close to stores, restaurants and businesses so you never have to travel far to find what you're looking for.
Svend Hanson School
Moving into the Tamarack community gives your children access to Svend Hanson School. Students in kindergarten through ninth grade receive instruction based on their own unique needs in a supportive, encouraging environment.
Crimson
Charming is the perfect word to describe Crimson. Live in a peaceful, quiet community while remaining close to the shops, restaurants and other businesses you need to visit. Enjoy the fresh air in the parks and green space all around.
Donald R. Getty School
Donald R. Getty School is open to children kindergarten through ninth grade living in the Crimson community. A professional, supportive staff of teachers and assistants work to bring out the strengths of each student.
Desrochers Villages
Do you want to live in a community surrounded by natural scenery? Consider Desrochers Villages with its 13-acre natural tree strand and 12 acres of manmade wetlands. Enjoy visiting its parks and travelling its scenic walkways. Live in a home with solar energy!
Dr. Lila Fahlman School
The skilled staff working at Dr. Lila Fahlman School teach students K-9 to be the leaders of the future! This school provides students from Desrochers Village and elsewhere with a safe environment where they can develop their skills and talents under the guidance of supportive educators.
Langdale
Langdale offers an old-English atmosphere complete with cobblestone paths, traditional-style streetlights and a collection of inviting benches. Live in an Old-World atmosphere while staying close to all the shops, businesses and entertainment options you need.
Dr. Margaret-Ann Armour School
This school is for students kindergarten through ninth grade living in the Langdale Community. It offers both regular and special education classes. Students at Dr. Margaret-Ann Armour School are encouraged to exercise their intellectual curiosity and explore their interests.
Laurel Crossing
Families looking for a kid-friendly community may want to take a close look at Laurel Crossing. Green spaces, walking paths and playgrounds make this an ideal area for adults and kids of all ages looking to get away from the bustling city life.
A. Blair McPherson School
A. Blair McPherson School provides kindergarten through ninth grade students living in Laurel Crossing with an encouraging environment where they are sure to be inspired. The instructors here understand and respect the fact that no two students learn in exactly the same way.
Walker Summit
This new and growing community is an inviting place for families with young children, college-age children and everything in-between. Walker Summit is close to many eateries, stores and other businesses.
Shauna May Seneca School
Shauna May Seneca School serves students kindergarten through eighth grade living in the Walker Summit community. This up and coming school encourages students to challenge themselves with new ways of learning.
As you can see, Edmonton has plenty to offer when it comes to school choices. When you decide to make your home in one of our communities you can be sure that you'll be making the right decision for your family's future.