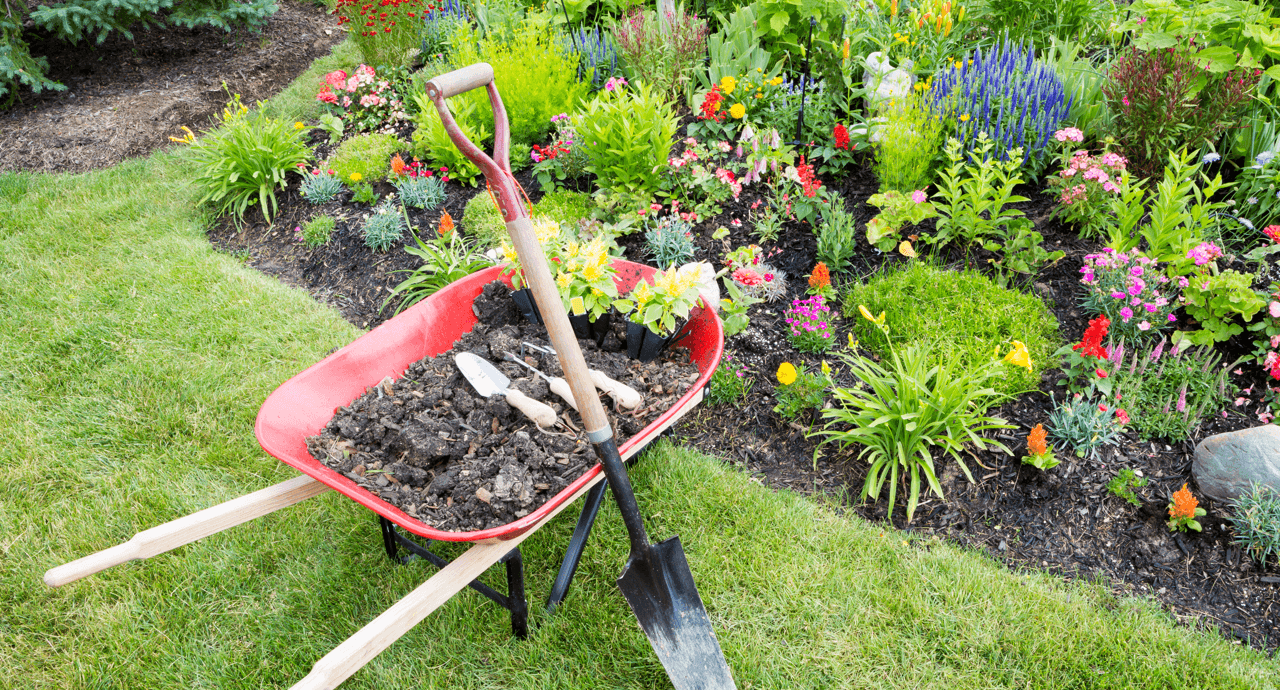 Among the many reasons to love summer, one of the best is being able to get out and enjoy your yard. For this reason, we thought we'd put together a few landscaping tips for you. So, whether you've lived in the same home for a while, or are just starting out in a brand new one, you're sure to find some handy hints to help you beautify your yard (and keep it looking beautiful) all season-long.
If Your Landscaping Is Already Done 
With all the time you've already invested in your landscaping this year, the last thing you want is for the hot weather to ruin it! While flowers and plants usually thrive and look the best during the early summer, when the mercury rises, higher temperatures can cause damage and result in a less-than-stellar yard. Here are a few tips and tricks to help you defend your efforts against the summer heat. 
Susceptible and Resistant Plants
While almost all plants, including flowers and lawns, are affected by the intense heat of the warmest months of the year, there are some more at risk to permanent damage. In order to prevent the loss of any of your landscaping, take some time to evaluate which plants you have that should receive extra care and attention. 
Some of the vegetation most susceptible to heat or droughts include the following:
Flower beds

Shrubs or trees, recently planted

Newly planted perennials

Lawns

Potted plants

Conversely, here are a few plants that tend to be more resistant to drought. If you've struggled to keep things alive this year, you may want to consider the following species in the future: 
Lady's Mantle

Lilacs

Mountain Bluet

Trees like a Colorado Spruce or American Elm

Sage

Poppies

Lavender

Daisies

And, of course, cactuses and succulents 

Check for Dehydration
If you're aware of what dehydration looks like, you're more likely to stay on top of watering. While wilting is the most common and obvious sign your plants need some water, there are other things you can look for, including:
Shrivelled or yellowing leaves

Slow growth

Premature loss of blossoms

Bent over stems

Bluish-green foliage (unless it's natural!)

If you notice these signs in any of your plants, it is time to give them some water so they can snap out of it before it's too late.
Water Correctly
When you water correctly, you are able to provide more efficient hydration while still conserving a precious resource. The following watering tips will have your plants thriving throughout the summer.
Provide deep, infrequent waterings. This encourages deep root systems so your plants can tolerate high temperatures.

Water in the early morning hours. This reduces evaporation, which wastes both money and water.

Utilize drip systems or soaker hoses to centralize watering and ensure adequate hydration to specific areas.

Water plants and trees at the base to avoid scorching or burning of foliage.

By timing your watering right and providing the correct amounts of water to your landscaping, you provide an environment prepared for intense heat and summer weather conditions.
Consider Adding Mulch
Mulching serves some very important purposes for your landscaping. First, it prevents the growth of weeds that can soak up water meant for your plants. Second, it prevents moisture from escaping from the soil surrounding vegetation. A thick layer of mulch also protects roots from the heat of the sun, keeping the soil at a cooler temperature. Two to three inches of mulch is a good rule of thumb and if you wet your soil before putting the mulch down, you end up with built-in moisture to help keep plants thriving. 
If You're Just Starting Out 
If you've just moved into your new home (congratulations!), we know there's a lot you need to worry about before your landscaping. But there are a few things you can keep in mind for next season to ensure you get a great start.
Start Planning
This is the exciting part! It's time to make some decisions about how you're really going to personalize your outdoor space. What do you want? A play area for your kids? A dog run? An oversized deck or patio? These are all things you'll want to think about when you're drafting your plans. 
How are you going to use the space?  If you plan on doing a lot of outdoor entertaining, you want to make sure your deck or patio is big enough for your new outdoor furniture. This is also the point where you may want to approach your neighbour if you're interested in building a fence. It's not uncommon for neighbours to split the cost of new fencing, making it easier for everyone. 
Tidy Up 
After the spring thaw, be sure to tackle yard duties immediately. This means cleaning up any pet messes, dead grass, leaves and any other waste that may have accumulated under the snow.
Give Your Lawn Some Love 
If you already laid sod the previous year, don't let it suffer! After you're done tidying up, consider renting an aerator or hiring a landscaper. Aeration makes your lawn more susceptible to air, water and nutrients – ensuring a healthy start to the season. Speaking of nutrients, it's never a bad idea to fertilize afterwards – this will almost guarantee a healthy, green lawn. Lastly, be sure to seed any dry or dead patches and water regularly. 
A healthy-looking yard does require a little extra care, but the effort is worth the reward of enjoying your beautiful landscaping throughout the entire season and the following year. We hope you enjoy your time outside and have a great summer!