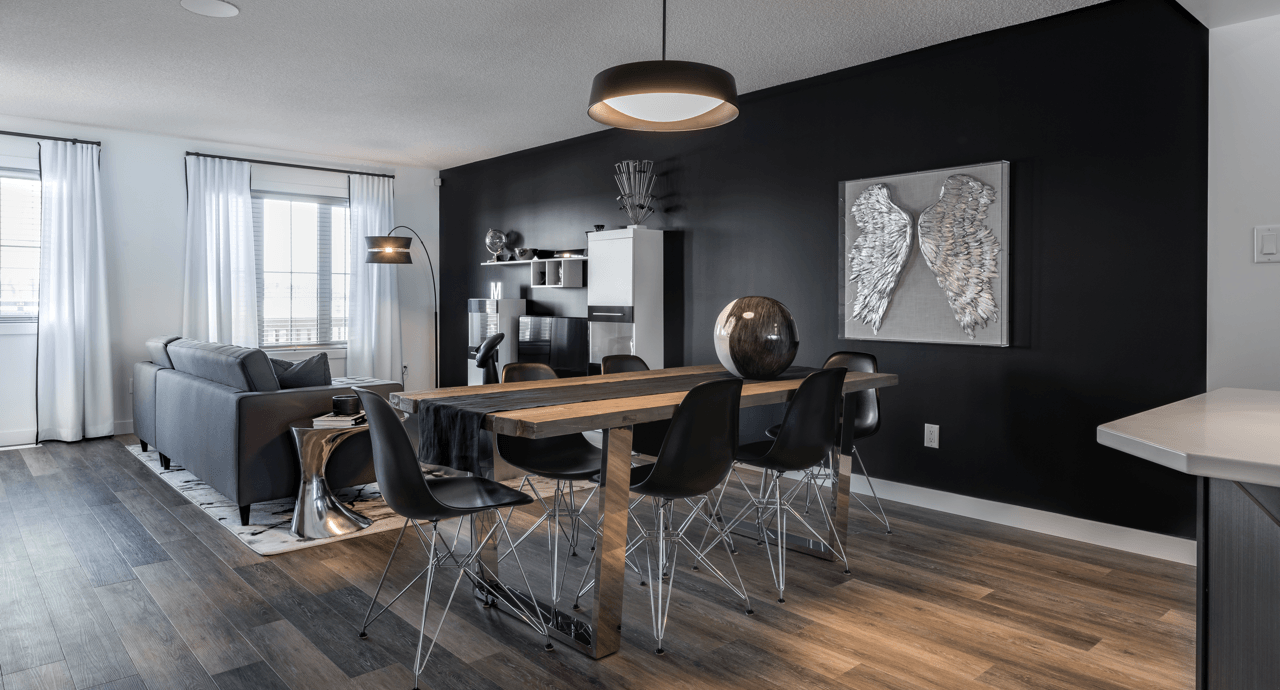 There are countless reasons building a brand new home of your own is AWESOME. But what really sets it apart from buying resale?
The ability to truly customize!
We love this aspect of new home builds, too. That's why we don't hold back when designing our show homes.
Take a look at some of the most "out-of-the-box" rooms in our show homes – you may just feel inspired!
Giving Darkness the Spotlight
Black is often used sparingly in interior design – but that's certainly not the case in this former Carson show home! Black is the shade of choice and you'll see furniture, dark wood, and even accent walls painted black. 
You may think this could create a dark atmosphere, but the stark contrasts created by mixing in white accents and shiny silver finishes make this a classy yet modern look.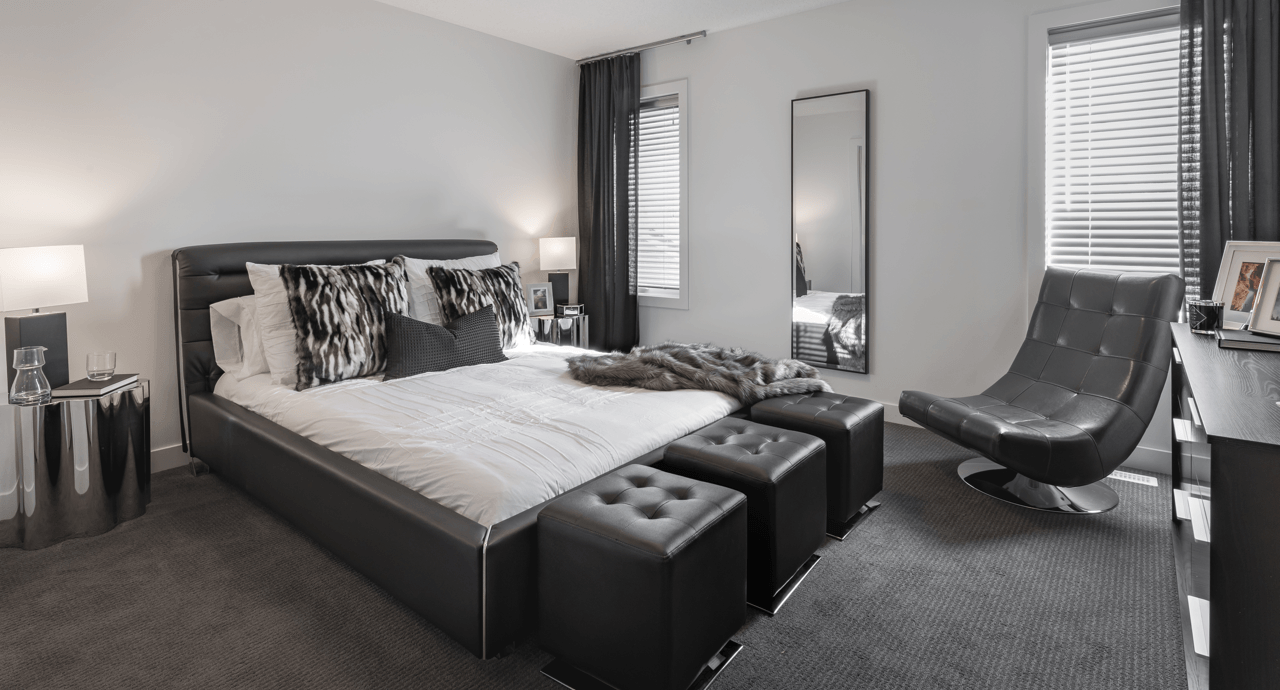 Banksy's Bedroom
Another room in our former Carson show home demonstrates how the use of black carries throughout the entire home. But, this bedroom is meant for a seriously cool kid, so bold pops of colour make their splashing statement here! 
This unique design takes skatepark style and makes it chic with crisp graffiti art seen on the wall and even in the bedspread and curtains (our interior designer may or may not be Banksy…).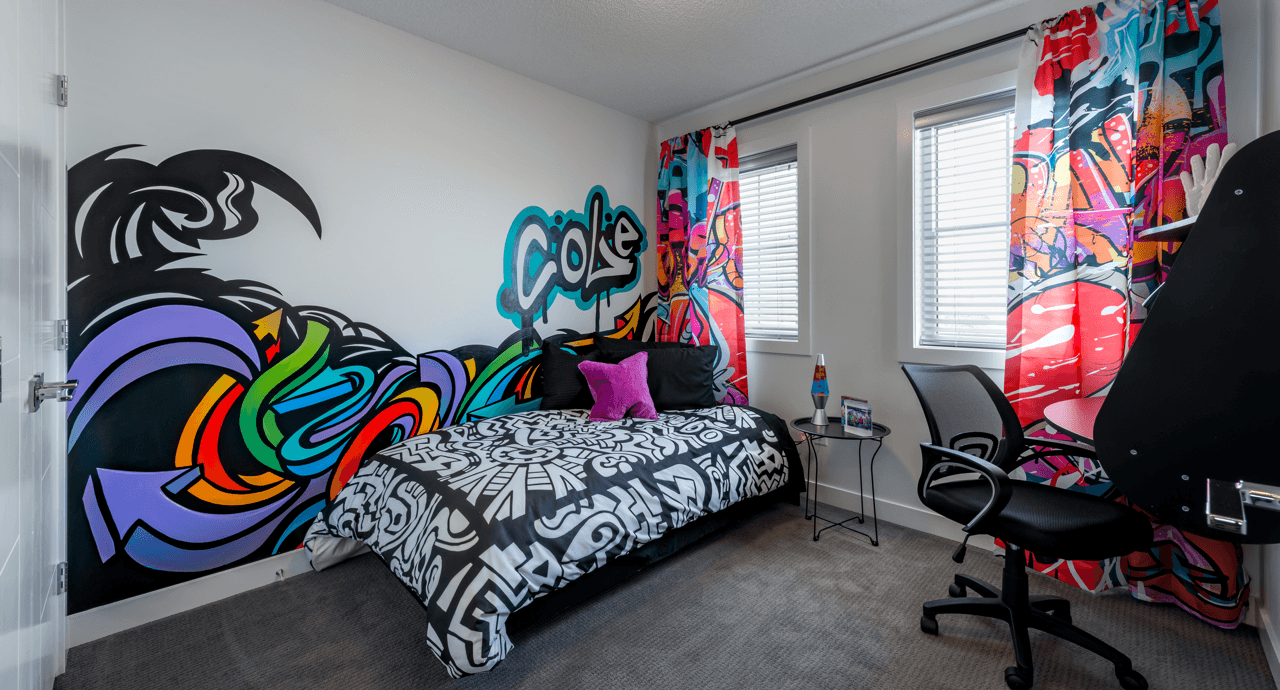 Relax Now and Zen
Have you ever wished you had a room dedicated to just unwinding with no distractions? Where you could relax and just be? 
We did, too, which inspired this room in this former Lexi B show home. An unusual seating arrangement sits atop an intricately-patterned rug and pairs beautifully with a sheer, hanging canopy. The faux-brick accent wall evokes a natural vibe, and overall, this is a room that just whispers, "come in, take a deep breath, and let it all go."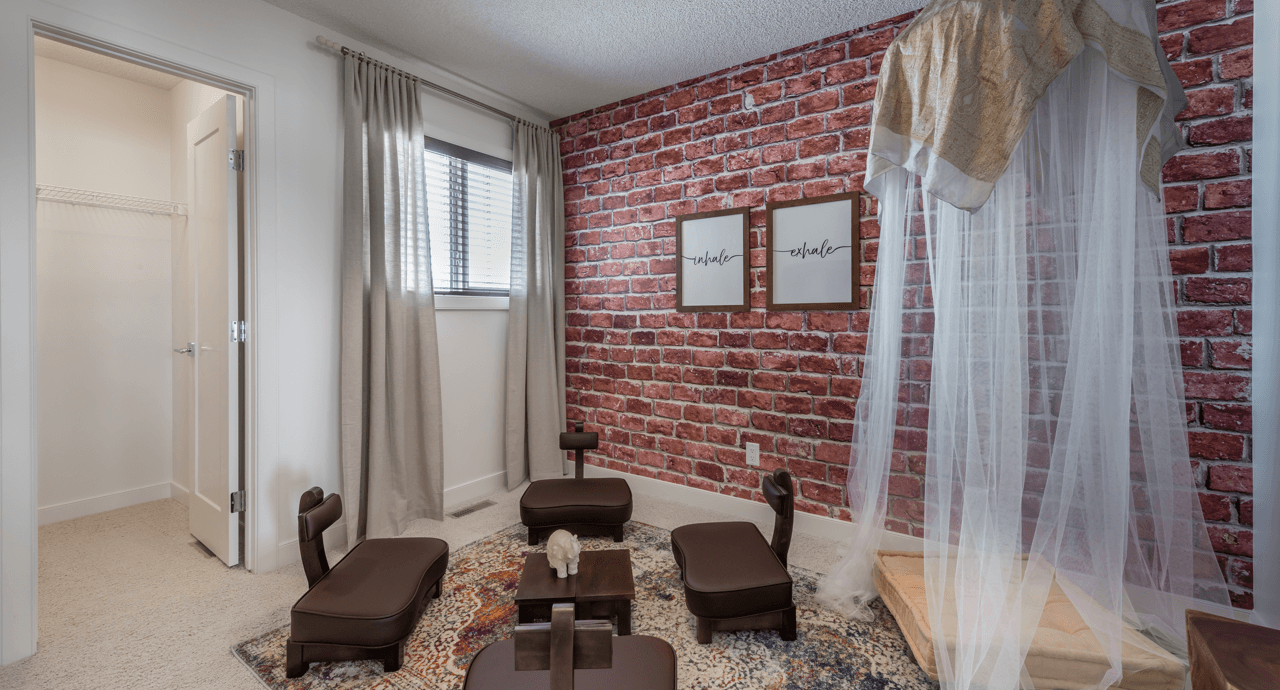 (A)ll (B)right (C)olours
Another one for the kids! The vibrant bedroom in this former Affirmed show home is a space for both creativity and fun. Colourful walls and décor set the backdrop. A corner used for a cozy play space and a bed that doubles as a couch means this room can easily be transformed from a place to sleep to hang-out central!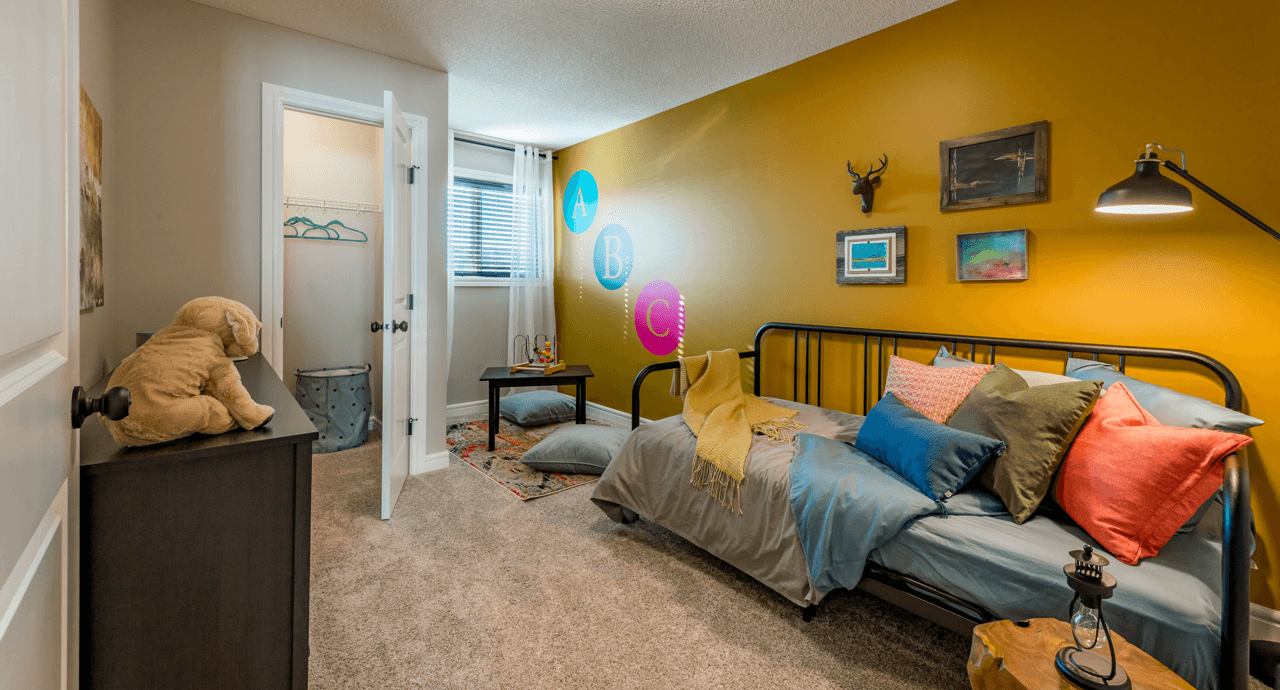 Represent Your Roots
Your typical great room might have a television and a couple couches, but not this one! Kick back in some futuristic full-body lounge chairs, grab a book to read and a drink to sip on. Admire the perfect mix of rustic and modern design – this is a neutral palette that's far from boring. 
Oh, and did you notice? The focal art piece pays homage to our great city, tying the whole look together. It's the ideal space for a modern homeowner that still loves to represent their rural Alberta roots!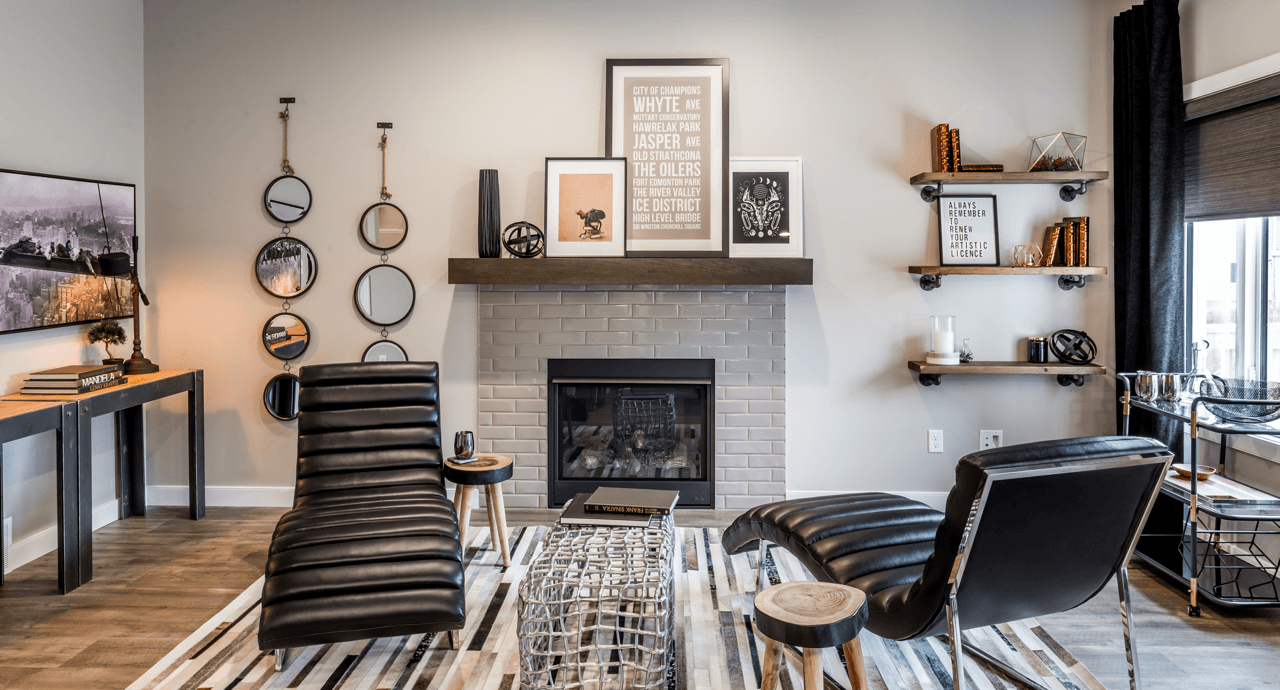 Fun, right? We think your home should reflect your personal style, so there's no reason to shy away from getting creative.
Do you have any wild interior design ideas? Share in the comments below!
And remember to check back for Part 2 if you're craving more. If you really can't wait, swing by some of our show homes and see if you can guess which rooms we'll feature next!