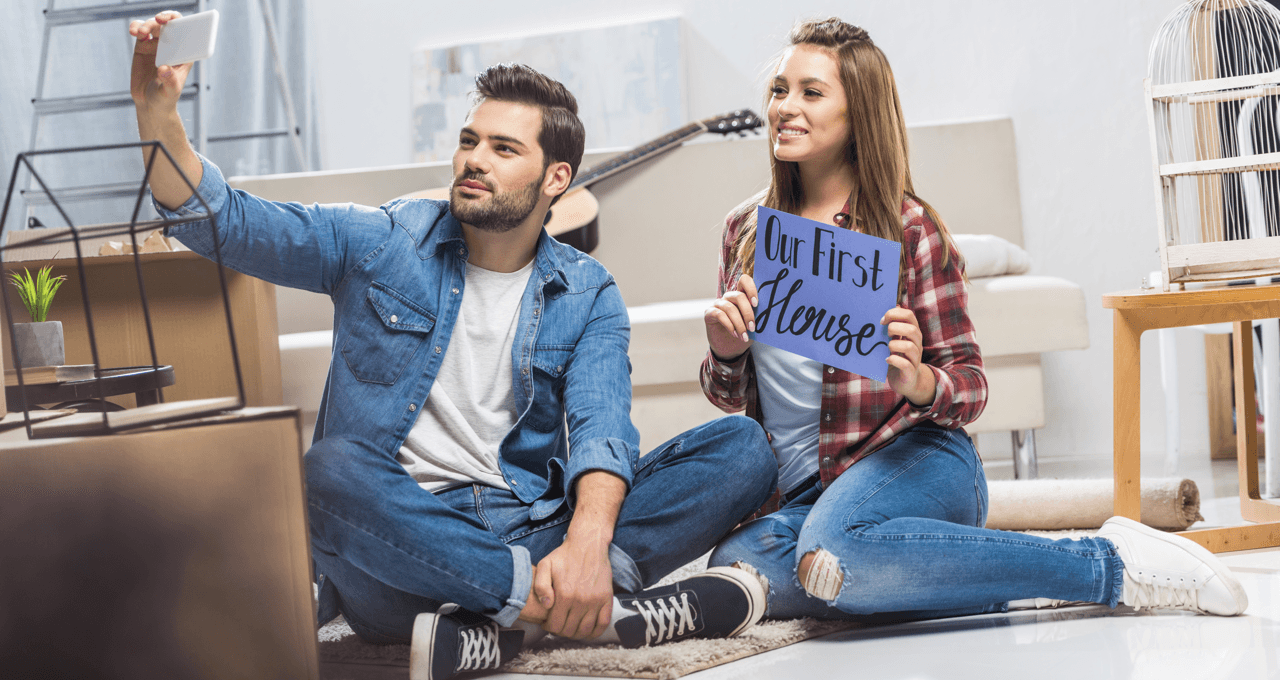 Buying a new home is an exciting life event, and as with most things, there's nothing quite like the first time. You may already be mentally designing your owner's suite or purchasing first time homeowner items like a lawn mower, but if you don't do your research, you may not necessarily pick a home that benefits you or your financial future. 

The Right Features in The Right Place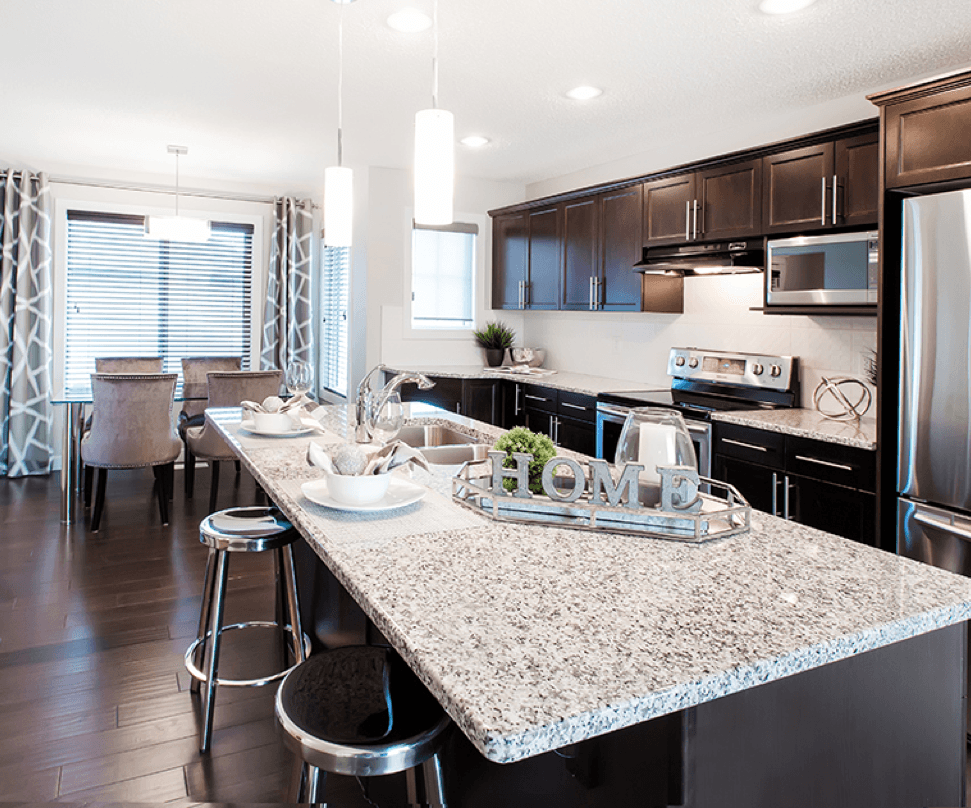 Even if you don't intend to live in your first home forever, picking a desirable location is a smart move to lock in more resale value. Family-friendly communities with parks, trails, and nearby amenities, draw in more people, meaning the property value in the area goes up. 

Your home's curb appeal matters, but don't forget about what's inside. The beauty of buying new for your first-time home is just that – it's new! The building materials are of superior quality to older homes, and the floor plans are designed to suit the needs and wants of more modern families. This means you'll likely get a considerable return on investment should you sell in the future.  
Beyond that, be sure you get the most out of your upgrade dollar. Opting for some upgrades in areas like the kitchen, bathrooms, or choosing things like countertops and flooring of higher quality may cost a little more now but can be worthwhile in the long run. When it comes time to sell, those little things can be the deciding factor for a new buyer to make an offer on your home instead of another.  
Condo Unit vs. Townhome
With the obvious importance of where your home is, and what's inside it, people tend to overlook the fact that the type of home you choose can be just as important. For a first home, many buyers gravitate to purchasing a condo unit or a townhome. These home types share similar benefits; their size, affordability, and low-maintenance aspects are perfect for first-time buyers. For this reason, the choice between the two may just come down to whether you want to own a plot of land.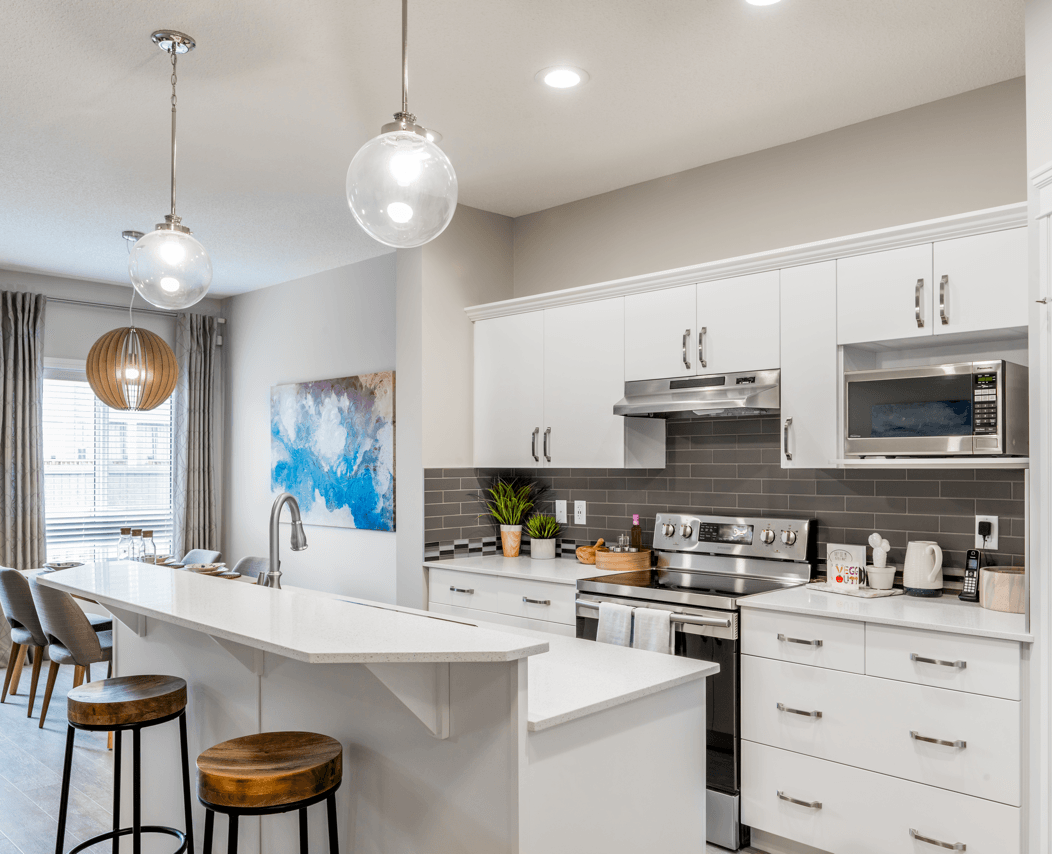 However similar, there are significant differences between condominium units and townhomes when it comes to resale value. In almost every case, house prices appreciate at a higher rate than condominium apartments. There may be a few factors that affect this, but it mainly comes down to a difference in demand. Townhomes may be more suitable for families, and they come with land ownership; these things, in combination, can make them more sought after than condominiums.  
With more demand comes a quicker appreciation of property, and an easier time reselling. So, if you know you'll be selling your first home down the line, investing in a townhome rather than a condo unit could land you a bigger and faster return.  
Room to Rent
Another option could be to purchase a detached single-family home. As first-time home buyers, this may or may not seem financially possible. This is where choosing the right style of home really comes into play.  
Even if you're a couple with no kids, consider choosing a floor plan that offers more than one bedroom or the option to develop additional living space in the basement. With the extra space, you can rent out a room and gain a little extra income. Even better, you could add a little suite-ness to your home and offer renters an entire suite at a higher rate.  
Choosing a detached home as your first home also offers you the benefit of building equity right away. If you're able to make the home more affordable by renting a portion of it to help offset your mortgage payments, it's a win-win situation. You may even be able to pay off your mortgage faster, and if you expect your family to grow, your first home could be your forever home. You'll already have the space you need, in a home you'll fully own in no time.  
There are many things to plan when buying your first home – colour schemes, the commute to work, furniture layouts. But nothing is quite as crucial as the financial planning. As you do this, remember to think long-term – your future self will thank you. 
Photo credits: selfie