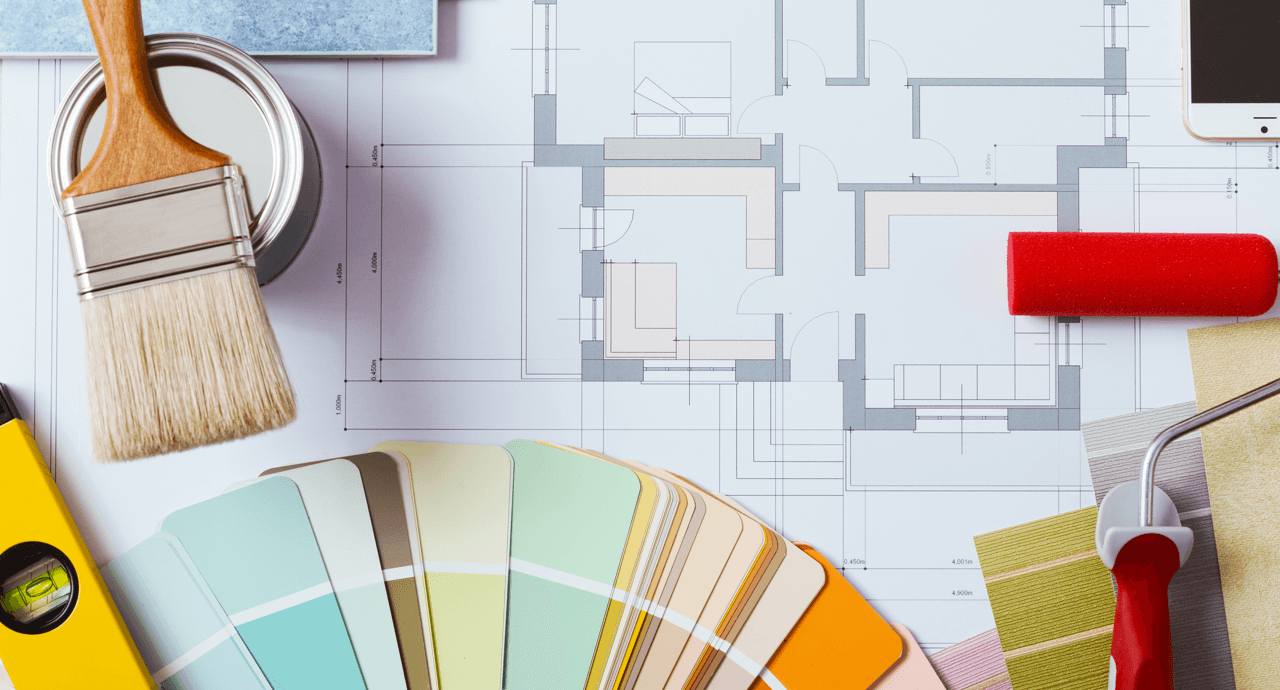 You've watched your new home built from the ground up – the foundation has been poured, the walls have been framed, and the subflooring has been laid. While it's exciting to see the floor plan you've chosen come to life, your home isn't quite finished. 
 To make your house a home – one that reflects your personal style – you have to make choices about colours and finishes.
Sounds easy enough, right?
With so many options, it can be a challenge to figure out exactly where to start.
The following guide to choosing colours and finishes for your home can set you on the right track!
Start with a Scheme
Your home's layout will be broken up by hallways and doors to different areas, but despite this, most interior designers will suggest having one central "theme" or "look" carried throughout the entire home. 
You can still play with this, adding some distinguishing features to different areas, but something such as one type of flooring in the main living area and hallways will give your home a more cohesive, overall flow. 
You want to start by selecting a colour scheme. Look at a colour wheel and see what draws your eye. Once you have an idea of your preferences, it's a good idea to stick with a particular type of colour scheme. The three most common types are:
Monochromatic

: Using different tones of the same colour. In your home, this can also be combined with any neutral colours. You may also want to include some soft contrast, such as medium-brown vinyl floors but creamy off-white furniture finishes. 

Analogous: Using one colour in combination with colours on either side of it on the colour wheel. This can allow you to have some fun with a family of colours you like. Perhaps you choose a muted green as your dominant wall colour, then a supporting blue colour in furniture and a brighter green in accents. 
Complementary: Using colours that are opposite each other on the colour wheel. If you want high contrast in your design, this is the way to go. You can play around with the arrangement of this. You might opt for light-coloured ceiling and floor with darker wall paint, or vice versa (dark ceilings work well in rooms with high walls). Framing the room with white moulding can add even more depth.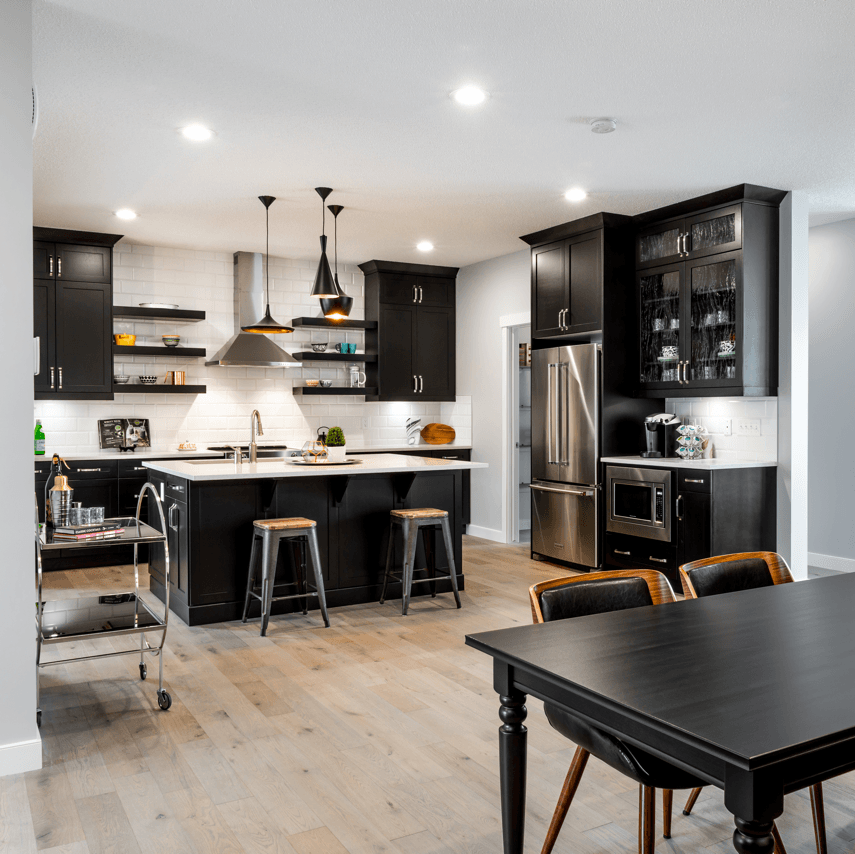 There are other basic colour schemes to choose from, such as achromatic (which is actually no colours, only shades.) Since each scheme will give your home a completely different vibe, think about what you'd like to come home to – Classic black and white? Rustic neutrals? Your colour choices will help you develop an overall theme for your entire home. 
Break it Into Layers
If you now have a better idea of the type of colour combinations you like but are still a little stumped about how to incorporate them into your home's design, don't worry. We're going to break it down further. You'll be surprised at how easy it can be to create a harmonious home design if you approach it in layers.
The Bottom Layer

: First, decide on the colour and finishes of your floors, walls, and window dressings. You can choose different colours or finishes for each, but they should be in the same palette. This bottom layer is your "foundation" and you'll extend this scheme throughout hallways and other areas in your home to give it a cohesive and consistent look. 

The Middle Layer: Next, you can start to get more specific with your choices. You can bring different colours and finishes into secondary features that are still prominent, such as cabinets and countertops, but they should still link to your core colour scheme. This should especially be done in areas like the kitchen and bathroom to distinguish them from the rest of the home (read on for further design suggestions to follow). 
The Top Layer: Finally, you'll want to tie the design together as well as add your unique flair to each room. Things like artwork in colours that contrast your wall colour or an interesting light fixture in a different finish can act as focal points. Have fun with these finishing accents and use your personal style to create that "wow" factor.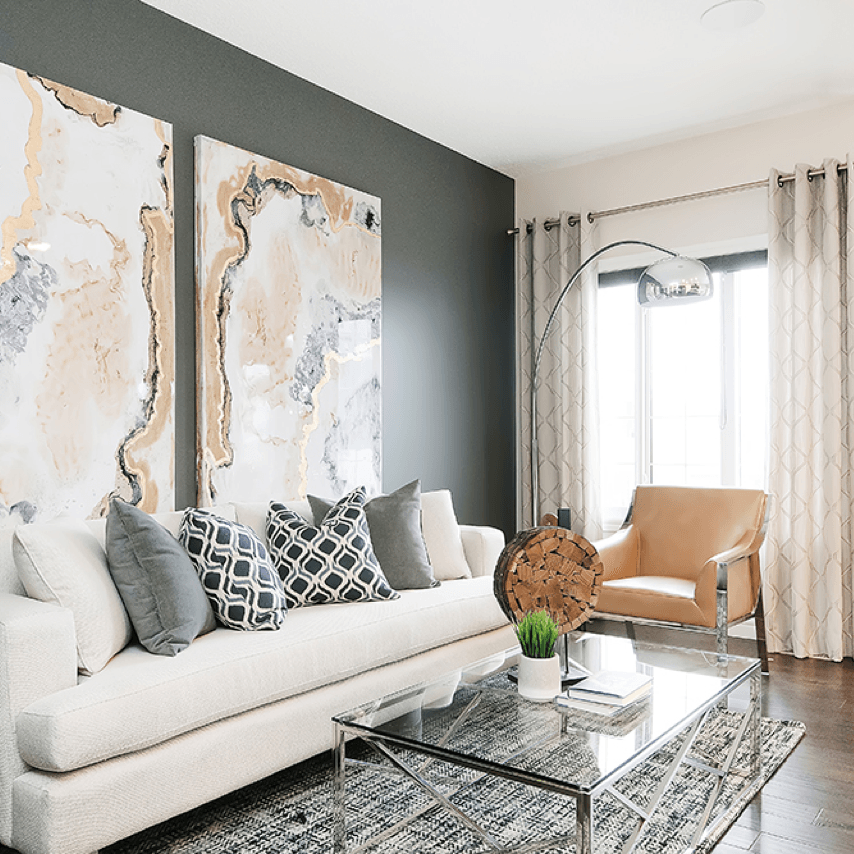 Room by Room
Now that you have the basis for your design scheme, you can apply it a little differently depending on the room. Let's take a look at some ideas!
Living Room
Most people like to paint their living room in a neutral colour they can then extend into hallways to create a flow through the home. Finishes here should blend harmoniously with your kitchen and dining room (especially in an open concept layout). For example, you may mimic the stain of your maple cabinets on wood appearing in your living room, such as a fireplace mantle. 
Bathrooms
The bathroom is a closed-off room so you can switch up the colour scheme. You don't want to have an outrageous contrast, but something as simple as switching from hardwood to tile flooring in the bathroom gives it a distinguished look. 
Your colours and finishes, however, should at least tie into other rooms, such as picking a vanity that matches the hardwood flooring in your living room. Some alternate features, though, like a copper faucet and handles not seen in the rest of the home can jazz things up.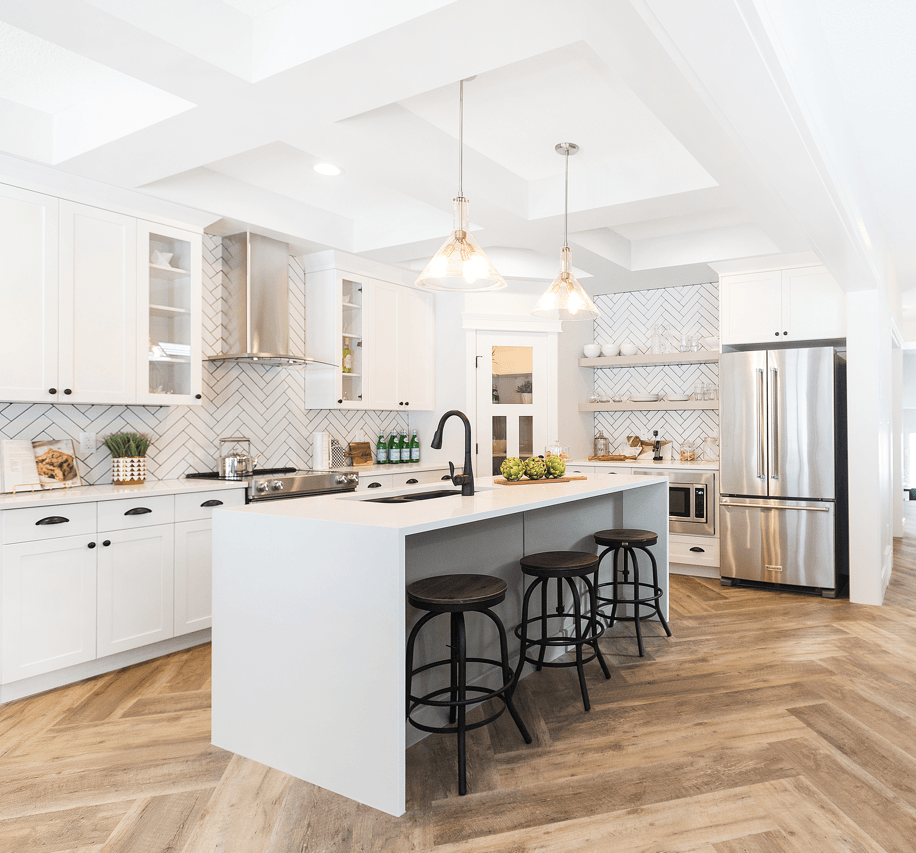 Kitchen
Depending on your colour scheme preference, you may choose to paint your kitchen in a similar or contrasting colour to your living room. If you have an open concept living area, you might use only one paint colour, but spruce up your kitchen with a stunning backsplash on one wall. 
Counters and cabinets will likely have different finishes but should complement each other. For example, if you choose granite countertops with flecks of grey, you might choose a grey thermofoil cabinet finish. 
Bedrooms
If there's any room design you can get completely creative with, it's the bedroom. In this room, simply choose your favourite colours and finishes – what matters most is having a bedroom that makes you feel comfortable and relaxed. If you have kids, giving them the opportunity to make design choices for their own bedrooms is a great way to get them involved with the big move. 
A tip to separate the bedrooms from your base home design is to switch from whatever flooring you have throughout most of your home; carpet is often nice in bedrooms for that cozy feel. 
The more you browse through magazines and websites like Pinterest and Houzz, the more you'll realize home design possibilities are virtually endless. This can quickly become overwhelming when it comes time to pick colours and finishes. However, if you stick to a base design scheme and integrate some unique touches that reflect your personality, you'll have a finished home you can be proud of.