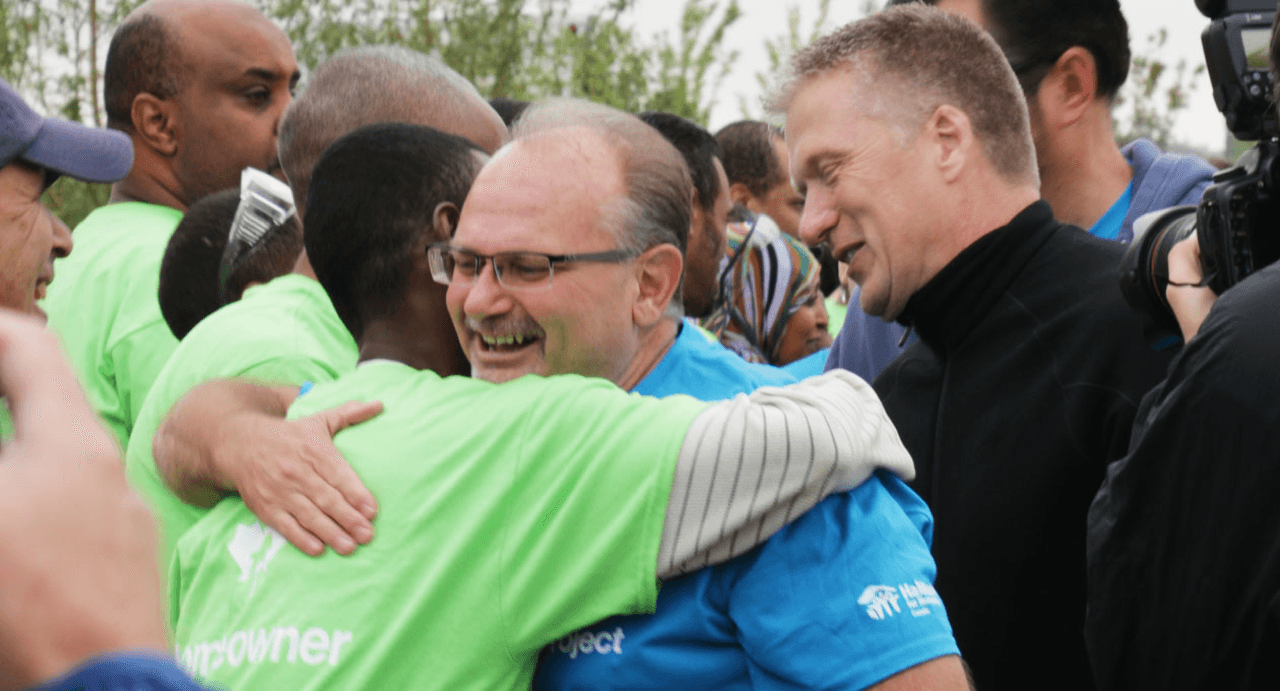 If you could compare it to anything, the Carter Work Project* for Habitat for Humanity is like a hive of bees. The sounds of buzzing saws and clanking hammers were a perpetual backdrop to the scurry of more than 900 volunteers working as one to help complete construction on 75 homes in this Habitat project. From July 9 – 14th, 2017, more than 50 employees across Pacesetter Homes and Qualico Edmonton committed time to volunteer for this amazing and inspirational project. 
The project was larger than life with each volunteer executing their own task with the hundreds of others doing just the same – creating a machine of compassion, churning out house after house to be filled with the futures of deserving families. 
My house was #49, a duplex which at the beginning of the week only had one side of the main floor standing. By the time I arrived on Thursday, both sides had main floors, windows and doors were being installed, and interior walls were placed. The progress achieved by these volunteers in such a short time is unreal. In fact, by the end of the week we pushed our home forward so much so that the homeowner will be able to take possession a full month ahead of schedule. 
At one moment on the way to refill my work belt with nails, my senses were suddenly very aware of everything happening around me. I paused for a moment in the centre of the worksite, looked around, and saw so much vitality, so much love moving in all directions. Future homeowners could not contain their smiles, and they were having just as much fun as the rest of us building their homes.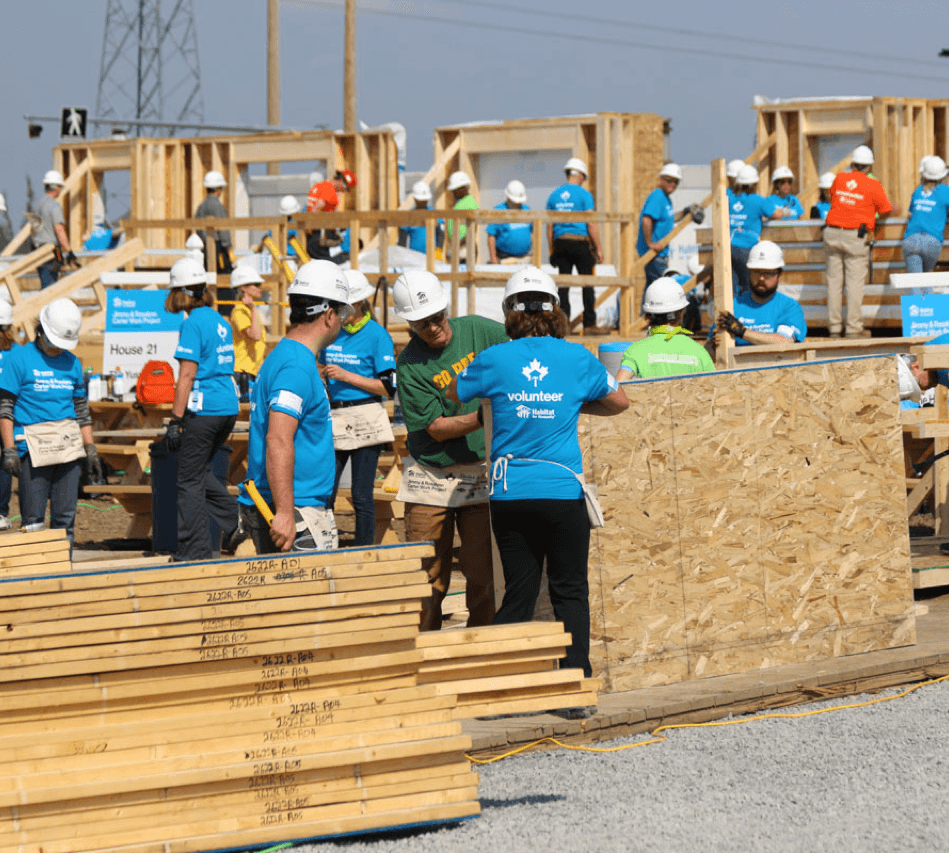 Not only was this an amazing experience being part of such a massive project, but it was the ultimate exercise in team building. It creates a unique kind of bond doing a positive thing for others with your co-workers. You feel amazing to be able to help someone in need, while spending time in the beautiful outdoors and truly having fun in the process. The atmosphere is sizzling with positivity and camaraderie like nothing I have ever seen or felt. The short time I was able to spend helping was extremely rewarding. 
If you would like to volunteer for Habitat for Humanity, feel free to visit their website. There are many ways to volunteer, and a variety of projects and opportunities waiting for your help. Seeing the happy faces at the end of these builds is what makes it all worthwhile. 
* The Carter Work Project is an initiative created jointly by Former US President Jimmy Carter and Former First Lady Rosalynn Carter and Habitat for Humanity. For the past 30 years, Mr. and Mrs. Carter have traveled across 14 countries building, repairing, and renovating thousands of homes for families in need of safe, affordable housing.