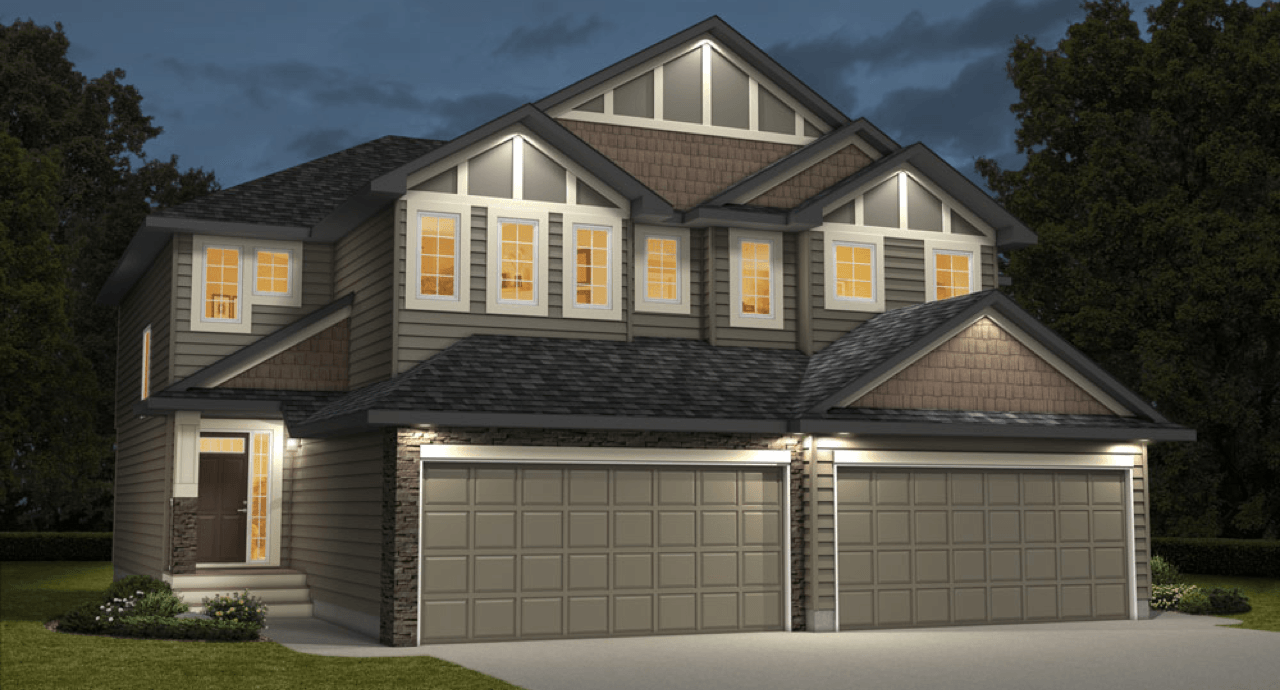 The common term "bigger is better" is slowly being overshadowed by the buzz about downsizing. Still, that old saying can make many homeowners dismiss the idea altogether. However, more and more people are giving up square footage in their homes for a more minimalist lifestyle.
And it seems to be working!
Stories about downsizing seem to be positive overall, citing benefits such as more money, time, and an improved quality of life. 
If size isn't a deal-breaking factor for you, you're already in the right head space. You may have to compromise on a few things and get rid of some stuff, but this is actually the beauty of downsizing. You'll start to see the home you're downsizing to not as having less space, but as making better use of space. This is especially true if you're considering a duplex or townhome; you won't be sacrificing things like storage space. You'll have enough room for what you need, and not an excess of what you don't. This is an advantage because excess space can lead to excess – and unnecessary – spending.
Consider your lifestyle now and the one you wish to live, then ask yourself, am I ready to downsize?
Downsizing Can Be the Right Move if Your Current House:
Needs Major Repairs
If you're living in an older house, chances are repairs and/or upgrades are (or soon will be) necessary. Instead of investing in renovating this large space, which can be costly and time-consuming, have you thought of purchasing new? If your new home purchase is a downsize, it can be less costly and will house you through your retirement years, free from the concern of major repairs. 
Is Filled With Unused Items
Take a walk through your current house and making note of whether or not you actually use each piece of furniture, electronic, appliance, or other items. Be critical and honest in your evaluation – if you only use your home office to discard piles of mail never to be looked at again, you can probably do without it. 
Recently Decreased in Occupancy
Maybe you're starting to experience empty nest syndrome, with only one of four bedrooms still in use. Question your reasons for staying in a home with more space than you need. Maybe you're thinking ahead to when you'll have visitors and want to ensure you'll still have room to entertain?
Downsizing doesn't mean losing this. In fact, homes with less square footage often have better layouts that actually feel more expansive. For example, the main floor of the 1,310 square foot Hailey duplex is completely open-concept, allowing for even better entertaining, with everyone in one connected space. 
Uses a Lot of Energy
We're sure you can do the math – more square footage means more to heat, cool, and light. Downsizing your home will also mean downsizing your utility bills. It's a sure-fire way to reduce your carbon footprint and, of course, save money! 
Downsizing Can Improve Your Life if You Want:
Lower – or No – Mortgage Payments
Speaking of money saving, downsizing can be more affordable not just in terms of a lower purchase price. Depending on how much equity you've built up in your current home, you could purchase your new home with a home equity line of credit. Even better, you could make enough money on the sale of your old home to completely cover the cost of your new home in cash, which means – that's right – no mortgage debt! 
Less Upkeep and Maintenance
Let's say your new home will be half the size of your old one; this means you'll spend half the time on cleaning and upkeep! The low-maintenance quality of duplexes and townhomes make them great options for downsizing. And if you do buy a townhome with Pacesetter, you'll be pleasantly surprised to know you can have completed landscaping and a garage, for even more convenience and easy living. 
To Simplify Your Life
We talked about deciding whether you really use everything in your home or not. Downsizing gives you a unique opportunity to purge your belongings. Owning less stuff allows you to live more simply. You'll keep what adds real value to your life, and can donate, sell, or toss the rest. We bet you'll feel liberated, and years later, you likely won't even remember what you got rid of.  
More Money, Time, and Freedom
This is another simple equation. Less money spent on your mortgage, maintenance, and frivolous purchases you don't have room for means more money saved. Less time spent on upkeep and maintenance means more time for the things that matter. With your gained money and time, you have more freedom.
Maybe it will even give you the chance to start traveling more like you've always dreamed about. You won't worry so much about housing matters while you're away, especially if you've moved to a townhome where neighbours can keep a close eye on your property for you. 
Downsizing may seem like a lot of work at a glance. But in reality, you'll be setting yourself up for lower costs of living, less clutter and time wasted on upkeep, and potentially end your mortgage debt worries. Turn your focus to what's most important to you, and weigh the pros and cons of downsizing for yourself personally. You may be decreasing how much you own, but your money and free-time will increase. Many find this trade-off incredibly rewarding – will you?