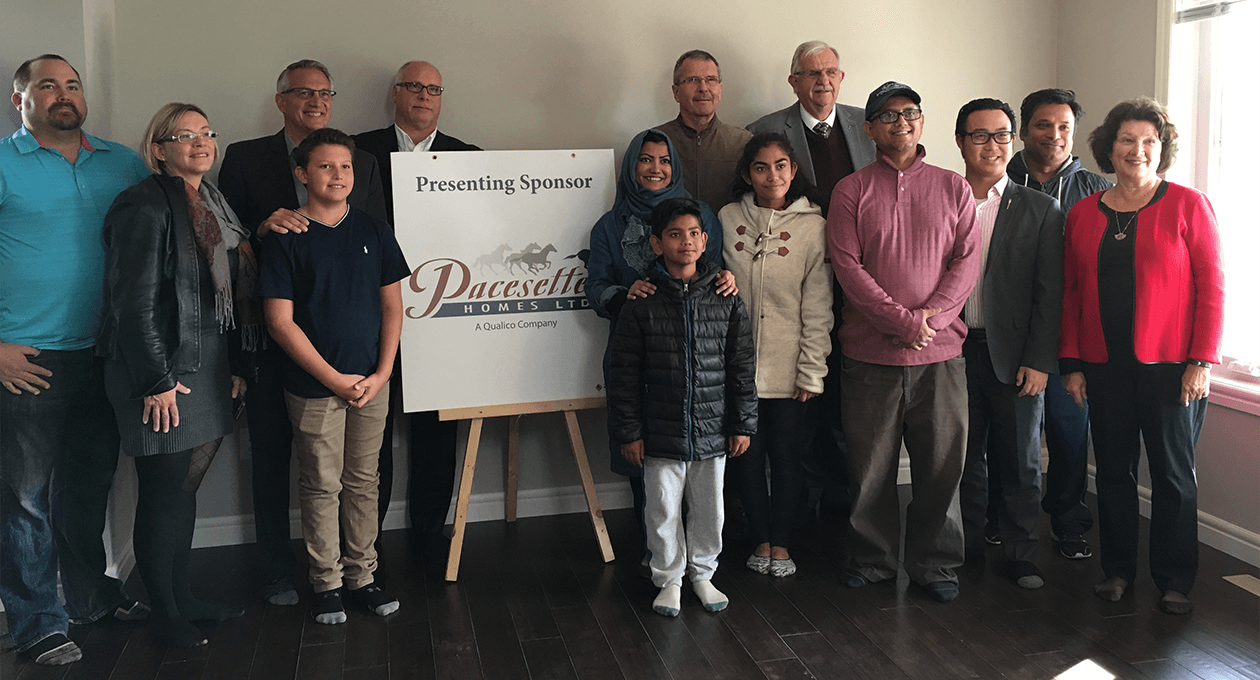 There are many components that go into making a house a home. It's so much more than just the foundation, frame, and finishing touches. The making of a home is just as much about the family that lives there. It's about their hopes, dreams and the community where they will belong and grow.
Pacesetter Homes is proud to help bring homes, families, and communities together – which is why we have once again partnered with Habitat For Humanity to provide a great home for a deserving family.
Habitat for Humanity seeks to empower working families by providing safe and affordable homes. With home ownership comes stability and dignity, allowing families to flourish and become an important part of their community. Since 1991, Habitat for Humanity has partnered with deserving families, local builders, and thousands of volunteers to break the cycle of poverty.
There was no doubt Pacesetter wanted to be part of this project! As a company that genuinely values people, involvement in this project was a natural fit. Team members came together for a great cause, much more special than the average home build they were used to.
Creating a home for the family meant carefully planning all the details – including choosing the best location near schools and major amenities. The end result was a beautiful home in the welcoming neighbourhood of Crimson at Creekwood Chappelle. Located in SW Edmonton, Crimson at Creekwood is known as a place to enjoy the simple things. "Life slowed down" is the motto and no doubt a perfect place to put roots down and raise a family.
On Thursday, September 29, a heartfelt presentation was made with representatives from Habitat For Humanity, Pacesetter Homes, the Qualico Group and more. Sharing in the event, the two family children made everyone chuckle as they expressed enthusiastically how excited they were to have their own bedrooms!
Following the presentation, the family was given the keys to their beautiful new home by Vice President of Pacesetter Homes, Lloyd Dumonceaux. "Sometimes all a family needs is an affordable home in a safe community in order to get their feet back on the ground. Pacesetter Homes recognizes this need and believes its contribution to a deserving family is the foundation from which they will grow and flourish. The impact of a stable home is not only profound for that family, but for the community as a whole as those who receive often give back twofold."
As Mr. Dumonceaux says, "A community is only as strong as its people. Pacesetter Homes and the Qualico Group strive to be continuing partners in the growth of strong families."  In this case, the partnership has provided not only a new home but more importantly, a new start in a welcoming community and the opportunity it brings. Everyone at Pacesetter Homes is excited for the family to settle into the new home and make it their own. There is no doubt. Pacesetter looks forward to a continued partnership with Habitat for Humanity for years to come.