On April 26 we answered two common seasonal questions. I'm Larry Groulx, Seasonal Supervisor with Pacesetter Homes, and today I'm here to talk about final grading and landscaping. Watch our blog for more seasonal questions coming up!
Answer:
When you are ready to start landscaping your property, you will need to contact a surveyor to mark out the final grade levels (and your property line for fencing if applicable). Your topsoil must meet these levels. Once you have completed the topsoil, the final grade certificate must be requested from the surveyor. When the surveyor has completed the certificate, it must be approved by the municipality.
Once the final grade certificate is approved by the surveyor and municipality, your landscaping can be started.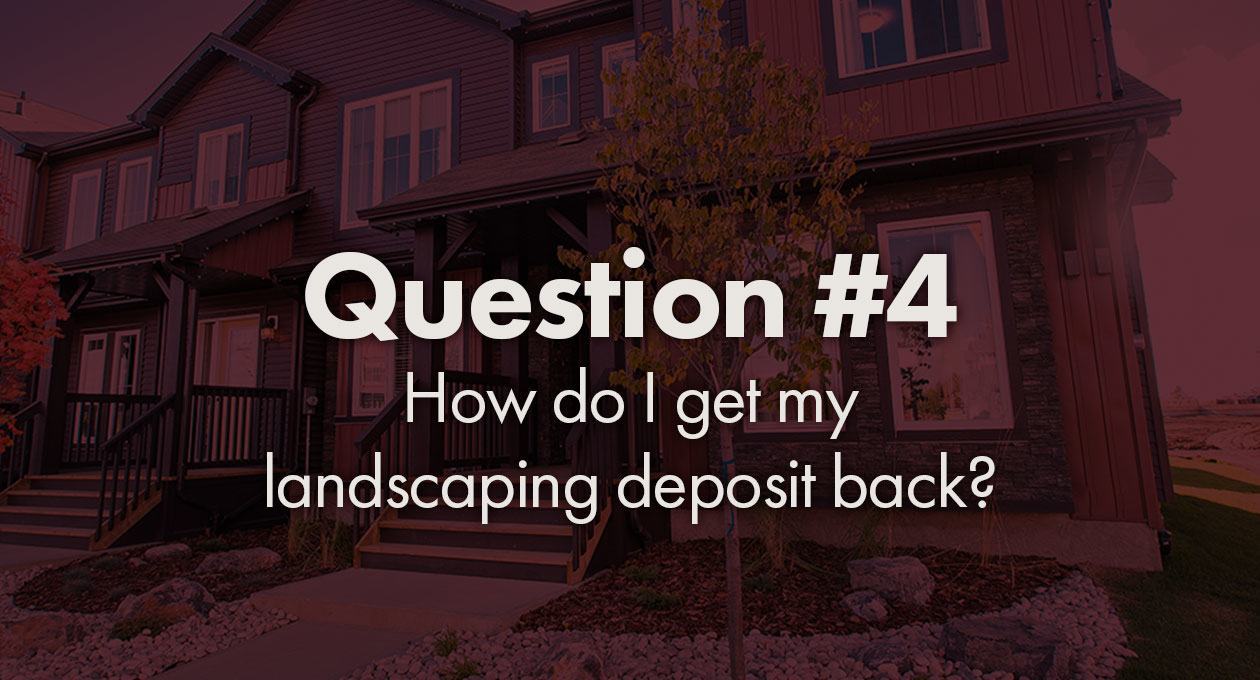 Answer:
In order to have your deposit returned, your landscaping must be completed to the developer's minimum requirements. Once it has been completed, please submit a request for inspection to our office by fax or email at seasonal@yourpacesetter.com and include your final grade certificate and City approval letter
Once we receive these documents we will submit a request to the developer for inspection as soon as they start to accept applications for inspection for this season. During the busy summer months, landscaping inspections can take up to 4 – 6 weeks. When your landscaping has been approved, your deposit will be returned.
If you have further questions in this regard, please view our Pacesetter Academy videos online, or contact us at seasonal@yourpacesetter.com.
We'd love to see photos of your landscaping! Post your photos to social media and tag us!