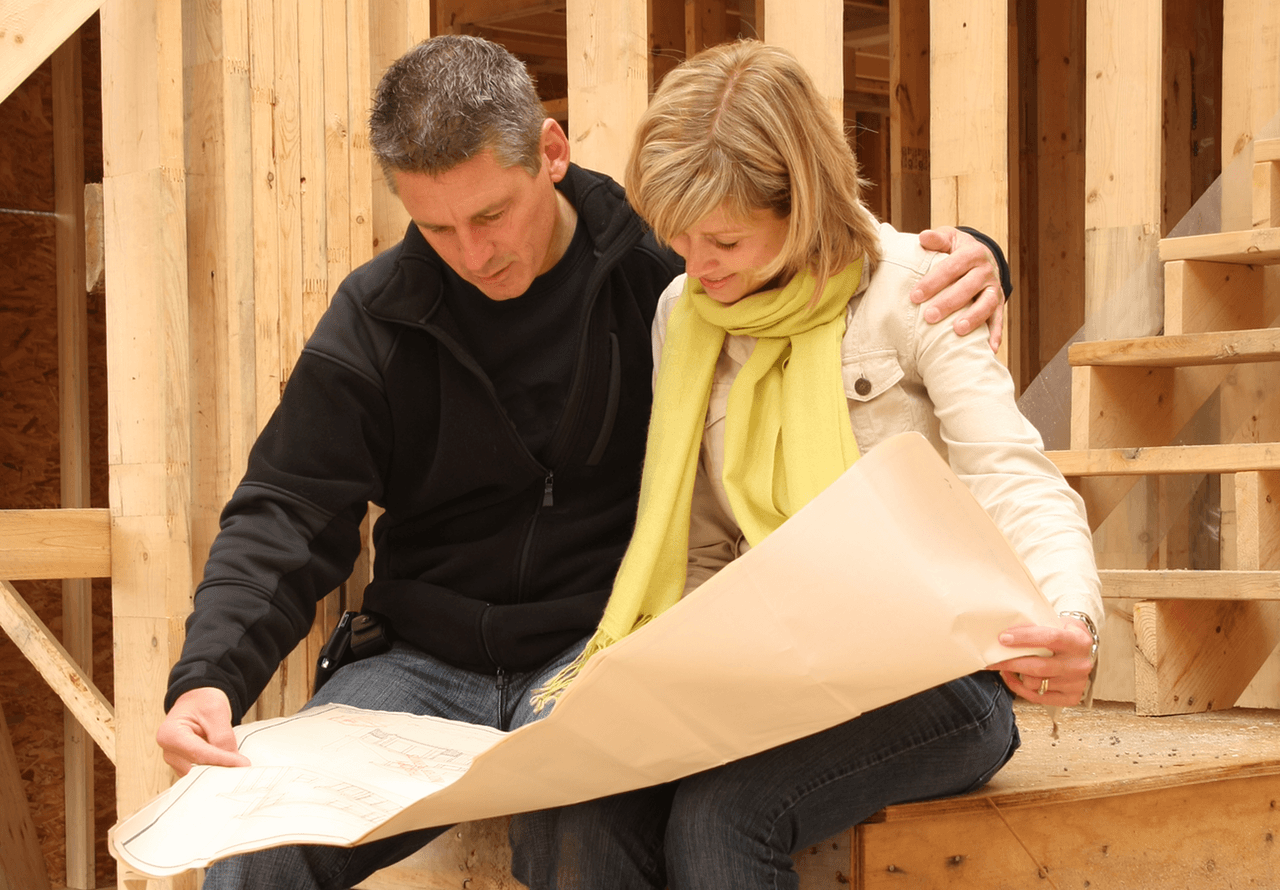 Welcome back to our Construction Spotlight blog feature. Each month, along with our Ask an Expert feature, we will be talking to you about a different stage in new home construction to help better inform you about the processes involved in building your new home. Last month, we discussed customizations.
This month, we went back in the construction timeline.
You're almost there: you've started the process to build your new home. Your mortgage is in place, construction has begun, and your new home is ready for your first walkthrough. The first walkthrough we schedule with you is scheduled at the time your electrical and plumbing have been roughed-in, and you have the opportunity to see the bones of your new home before the drywall goes up.

The objective of this walkthrough is to ensure that the property reflects what was agreed upon between you and the builder. That is, all the changes that you had in writing have been honoured. Below are some things you should note during your walkthrough.
It's important that you attend this appointment; construction must continue even if you have not attended. Oh, and don't forget to bring your contract with you. You'll probably have to reference it at some point during your appointment.
A Walkthrough Doesn't Equal an Inspection
It isn't an official inspection. Throughout construction, inspections are performed at certain stages, and your home is constantly being monitored to ensure it meets code along the way. Prior to possession, your home will have been subject to final inspection before being issued an occupancy permit by your municipality. Your concern during this appointment is to match what you see with what's included in your purchase contract.
Make Sure You Have Your Own Checklist
Bring a checklist with you of things you should check during your walkthrough. Here are some general ideas as to what you should look for: 
Check electrical outlet placements. During your blueprint review prior to construction, you may have ordered extra outlets. Ensure everything you ordered is in place. Keep in mind, electrical outlets are subject to code, and may not be exactly where they were on your plans; however, they should be relatively close to those spots.

Check the floor plan against your home's framing. Did you move a wall? Did you have your pantry cantilevered out? Ensure those changes are implemented in your new home.

Make sure everything is in place! If you have an special agreements, like speakers or surround sound, make sure the wiring is in place, and again, where it should be. 

Check locations. Are washer/dryer outlets where they're supposed to be? The lighting for your dining room is where you plan to put your table?
Enjoy the Process
Take notes as you walk through and talk with your site superintendent about what they noticed as well. Here's the key thing: if you find any problems, make sure you notify the builder. This is your new home, and you want it to be perfect. So do we.