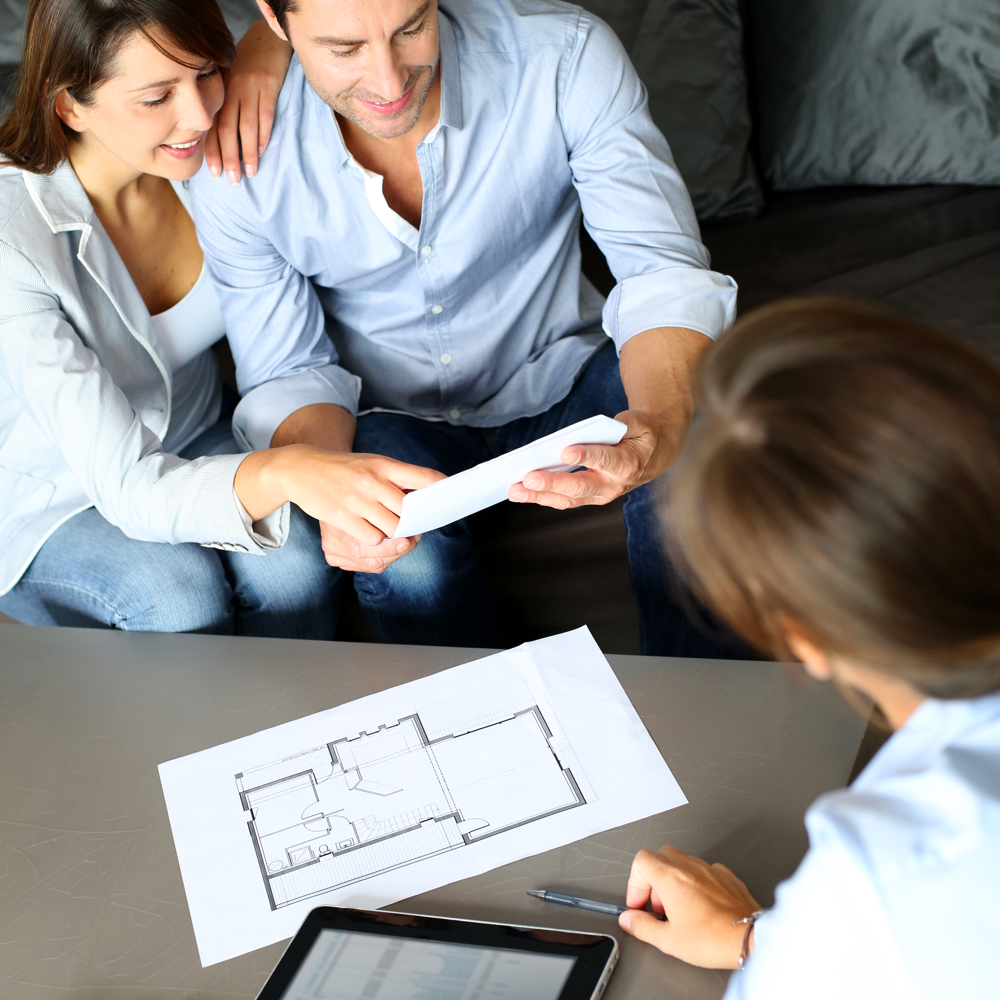 Qualifying for a mortgage can be a daunting task, but there are a few steps you can take to ease the process. We talked with two mortgage specialists to find out what advice they have for maximizing your mortgage qualifying potential.

Moses Lam is a Mobile Mortgage Specialist with TD Canada Trust. With over five years' service in the financial industry, he is eager to help you on the path to your dream home. Moses is available outside of normal business hours to fit your busy lifestyle. 
Dinah Rogers is a Mortgage Specialist with RBC, serving Edmonton, Beaumont, Fort Saskatchewan, and Sherwood Park. Dinah works closely with builders such as Pacesetter to ensure you have competitive pricing, but also the service and advice that you deserve.
When should a home buyer speak to the bank regarding a mortgage approval?
Dinah: As early as possible. Whether home ownership is six month or six years away, by speaking with a mortgage professional now, you will understand the steps and requirements for obtaining a mortgage approval. Every approval is based on your Income, Credit and Down payment. 
If any of these are a challenge for you currently, we can look at a strategy to ensure these no longer pose a challenge at purchase time. For example, we can review your credit together, and if there are any items that need to be addressed, we can start on that process now. Sometimes it can take up to 6 months or longer to build the credit we need, so if credit is a barrier for you, the sooner we review it together, the sooner we can make a plan to get your rating where it needs to be. In addition to credit requirements, you are required to have a down payment of 5% of the purchase price. If you currently do not have this available, we can look at some ways to fast track a savings plan, so that you will have the available funds, once you are ready to move forward with purchasing. 
When a home buyer considers applying for a mortgage, what sort of paperwork should be prepared prior to filling out an application?
Moses: We work hard to make the home buying process as easy as possible for our clients. We assist our clients with the application form, but the most important paperwork is income confirmation. A copy of their most recent pay stub or their tax returns from the government (Notice of Assessment) is required. Most clients may misplace their Notice of Assessment, but if you are on commission income or work a lot of overtime in your occupation, this document is vital to obtain mortgage financing and is important to keep in a safe place. 
Can you explain what debt ratio is, and the recommended maximum in order to qualify?
Dinah: The Debt Ratio is referred to as TDS. This means that your "Total Debt Servicing" cannot exceed 40 – 42% of your GROSS monthly earnings. "Gross" earnings are your earnings prior to taxes being deducted. Your total monthly debts would include: the new mortgage payment, and the taxes and heat for the home, combined with any other debts such as car payments, lines of credit (including student loans), credit cards, support payments, etc. It does not include cell phone payments, car insurance or rent. 
What types of mortgage rates are available, and what are the benefits of each?
Moses: There are several different types of mortgages. Some offer lower rates with locked-in terms, and others offer higher rates with open terms. With a quick phone call, I'll be able to determine which product and interest rate would be best suited for your needs. 
What sorts of things can prevent one from qualifying for a mortgage?
Dinah: As mentioned, every application comes down to your Income, Credit and Equity (or down payment). Bad credit is one of the most common reasons why home buyers don't qualify for a mortgage.  However, the good news is that while credit may be damaged, it can always be repaired over time, and typically in a shorter time than most clients expect. Other things that could affect your ability to qualify: if you recently became self-employed or are going through a marital change such as divorce or separation. If you are planning on a large purchase such as a vehicle, you should be reviewing your mortgage affordability with your mortgage rep prior to making that decision.  A large vehicle payment may mean you no longer qualify for your home ownership goal. 
Is there a minimum down payment required? How does the amount affect a home buyer's qualification?
Moses: The minimum down payment required now is 5%. The 5% can come from savings, or it can be gifted (a gift letter is required.) If you don't have a down payment, it will be more difficult for you to obtain a mortgage. But the good news is, when working with a great builder like Pacesetter Homes, you can have up to 8 – 10 months in some cases to save up your down payment.  
When a home buyer's possession date is approaching, what type of preparations can be done in advance to ensure closing is smooth and on time? How far in advance should these preparations be made?
Dinah: It's very important to be in contact with your lender through the entire build process. For example, if you make any changes to the original price due to upgrades or changes, these must be discussed with the lender to ensure they do not affect the mortgage approval. Once you receive your final notice of possession from the builder (usually 30 days prior to possession) your lender needs to be advised promptly so that we can ensure the mortgage funds are ready on your possession date. 
Can a home buyer lose their mortgage approval throughout a new home build timeline? What type of action can be taken to prevent this?
Moses: Technically speaking, yes. The chances of losing an approval during a build is greater as later down the road, the clients might decide to add upgrades to their initial purchase. With adding new upgrades several months down the road, we will require a new credit check as well as new income confirmation. If you recently purchased a new vehicle and you financed it, the car loan showing up on your credit bureau could cause you to lose your initial approval. Also, over the course of 10 months, some clients may change jobs as well, and might result in starting again on probation. The best action to prevent this is during your course of the build, do not get any more credit, and try to stay in your current role and current company. 
Do home buyers need to prove how they obtained a down payment? If so, what sources are acceptable (eg. savings, gift letter, etc.)?
Dinah: Yes. Banks are now required to confirm the source of down payment for the purchase of a home. If the down payment is from savings, then we require a 90-day history of the applicable bank/RSP /investment account. If there was a recent large deposit to the account, we will need to confirm where the funds came from (acceptable sources could be proceeds from a sale of a car, or a tax refund from Revenue Canada, etc.). A recent large cash deposit to an account is not an acceptable source of down payment. As an alternate to the history of a bank account, lenders will also accept a "gift letter" – which is a signed letter from an immediate family member stating that they are providing a gift of non-repayable funds for a down payment. With an RBC approval, the letter is sufficient for us to proceed with an approval. Other lenders may require additional documentation to confirm the person gifting the funds can do so.  
Do you have any additional mortgage advice you'd like to offer?
Moses: Make sure you shop around for your mortgage! 
Dinah: I recommend we review your personal situation and complete a pre-approval for you. This will allow you to know exactly what steps you need to take now, so that when the time comes, you are ready to go. A pre-approval will not only help you assess your timelines but will also help you understand the amount you currently qualify for and what is required should you want to qualify for a higher purchase price. Further, a pre-approval can protect a rate for you for a set time, which is another benefit. I am available at a time and place convenient to clients and am happy to work with you to obtain your home ownership goals! 
The mortgage options available to you today are vast. These questions touch on a small part of what our mortgage specialists can do for you. Contact a mortgage specialist today to customize a solution to suit your unique needs.