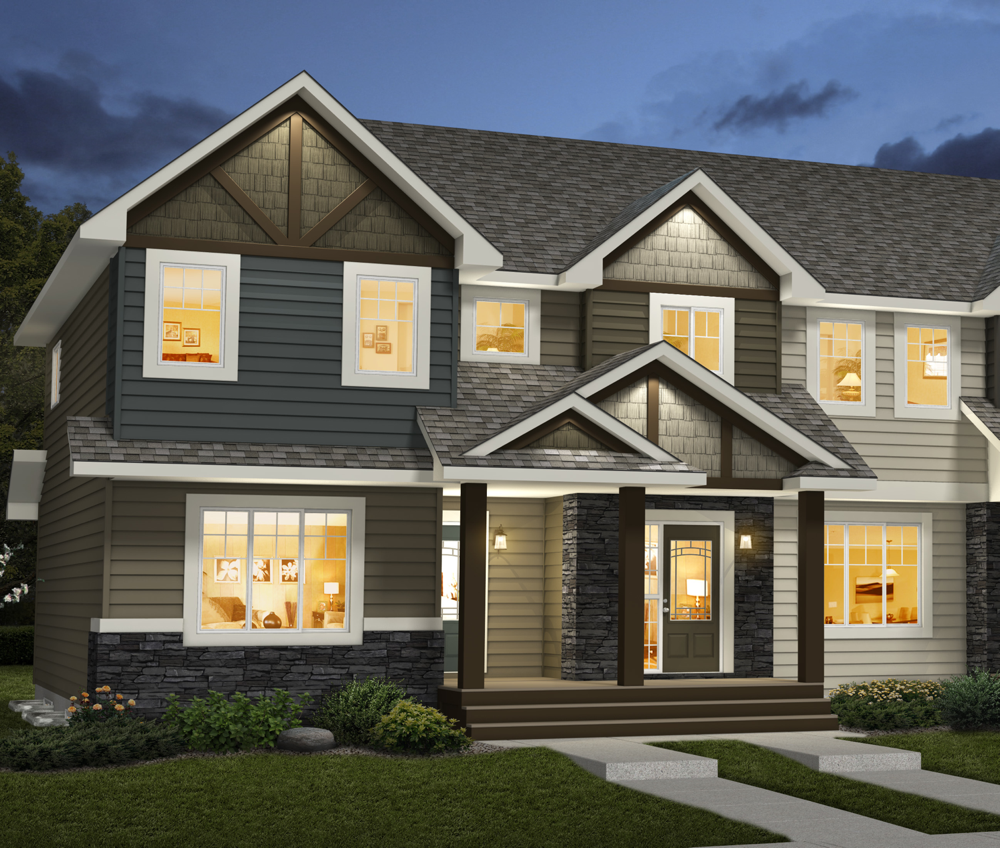 Deciding on what type of home is best for you can be difficult. Is a duplex, townhouse, laned home or detached single–family home right for you? One of the toughest challenges you may face when deciding is how long you plan on being in your home. Many people look at townhouses in Edmonton for either price or lifestyle reasons. Townhouses are a great choice because they have a combination of features that make them desirable for a lot of different people. 

The Features of a Townhouse
Townhouses have shared walls with your neighbours and typically have a smaller yard, therefore requiring less exterior upkeep. The houses are mostly found in urban areas and new developments. They overlap the gap between condos and single-family homes. The features of these houses can include: 
Every house has its own entrance and yard 

 

A yard that belongs to each house

 

A designated parking space or garage for each home

 

Some will have shared larger spaces such as walkways and streets

 

Some areas try to incorporate shared amenities such as playgrounds, tennis fields, and other similar recreational areas (note: this is more applicable to townhouses that are set up in the same way as a condo complex)

 
Choosing to buy a townhouse means you get to enjoy the same features and benefits as a single-family home but with much less maintenance! 
What are the Benefits of Owning a Townhouse?
Fewer responsibilities
One of the main benefits of buying a townhouse is you don't have to worry about things like mowing a huge lawn in the summer or a lot of shoveling in the winter. This translates to fewer headaches and more time and energy to concentrate on other things you enjoy. 
The cost
As mentioned, townhouses tend to be less expensive than traditional single-family homes. In addition to the general cost, these homes offer more area in square meters for less money. This is because the homes have shared walls and foundations. If you are in a townhouse that has condo fees, it still works out to be more economical than a traditional home. This makes a townhouse a great option for a first-time home buyer or those looking to downsize. 
The expenses and amenities
Townhouses feature amenities that make living in them both affordable and convenient. For instance, it is more convenient to have a tennis court and a swimming pool closer to home than having to sign up for a gym facility somewhere; especially if your current budget doesn't allow for a detached home with a pool and gym area.  
Privacy
There is a very big difference between traditional condos and townhouses when it comes to privacy. In an apartment style condo, occupants usually share spaces such as the laundry, garages, elevators, and driveways. However, a townhouse only happens to share one wall with an adjoining home. Nowadays, these walls are made in such a way that noise is reduced to a minimum. You have your own yard, laundry and driveway. You can have as much peace as the person living in their own home but for less.  
These homes are ideal for anyone looking for both convenience and space. All you need to do is find a great neighbourhood and start the process! Pacesetter Homes has a huge variety of three-bedroom townhomes. You can contact the sales centre in the neighbourhood you are interested for more details.