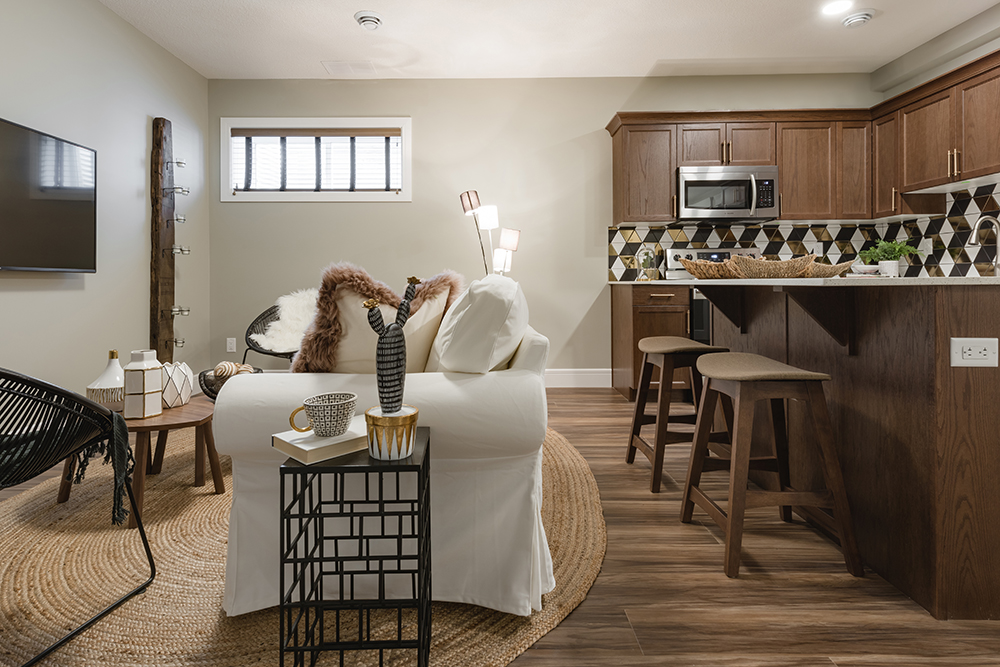 With new buyers looking for affordable housing options in the Edmonton Area, many homeowners are using the extra space in their homes to set up income suites. Whether it's a garage suite, a basement suite, or an in-law suite, using the extra space in your home could be a great way to supplement your income. Setting up an income suite is a great way to help pay your mortgage, but it's also a great way to get approved for a mortgage too. The Canada Mortgage and Housing Corporation (CMHC) has introduced new regulations that allows 100% of rental income to be factored into your mortgage qualification.
With such a compelling argument for making your extra space rent-able, there's a few things that you should know about setting up a legal income suite in Edmonton.
What you need to know about Legal Income Suites
What is a secondary suite? It's the legal name for any secondary dwelling that is inside or attached to your home. Basement suites, in-law suites, garage suites… they're all similar (but not identical) as far as bylaws go. A secondary suite must have a separate cooking, sleeping, bathroom, and entrance area from those that the primary occupants use. Secondary suites can be built in most residential zones in the City of Edmonton, but you should always check zoning bylaws, to keep up to date with any other regulations that will apply.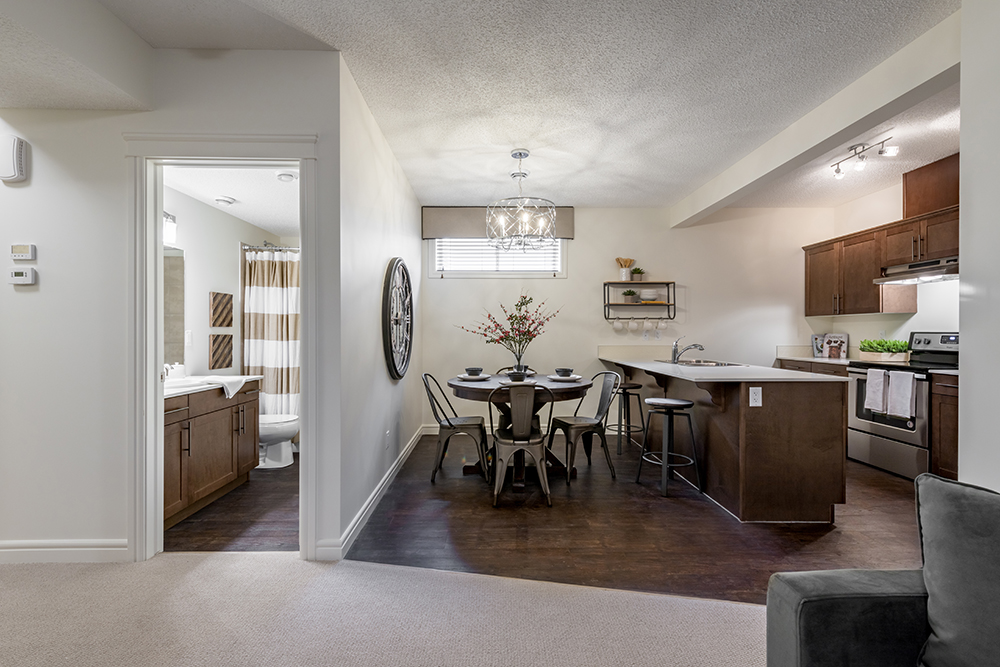 When it comes to building your income suite, many landlords suggest that you spend no more than 2 years of rent during your upgrade or construction. So, if you plan to charge $1000 per month for rent, you should aim to spend no more than $24,000 on your income suite. Keeping your costs low ensures that your investment in setting up a rental suite will be worth it for at least a few years before you decide it's time to move into a new home.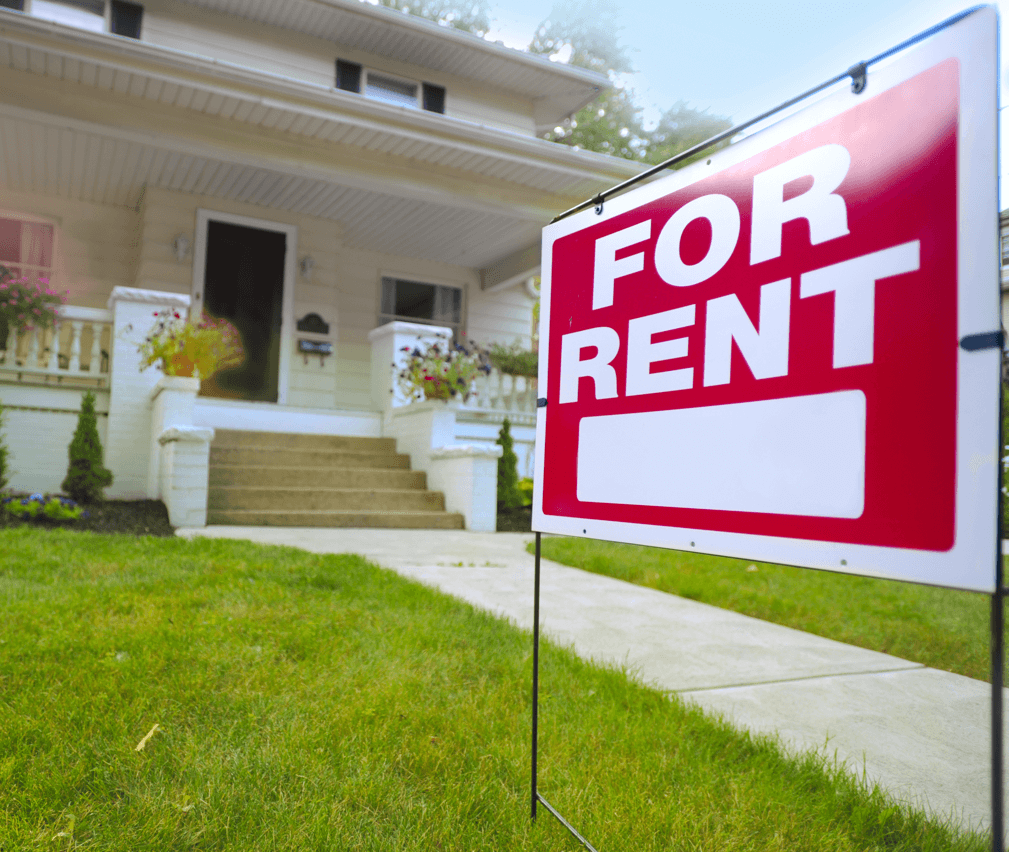 Speaking of having your income suite pay off, you'll need to attract prospective tenants once your rental space is up and running. Having a main feature in the suite can help secure prospective tenants. A beautiful kitchen with stainless steel appliances, a fantastic living area, or a luxurious ensuite bathroom will make the space more desirable, and easier to rent out. Just be aware of what you should and shouldn't be spending your money on when building and furnishing your income suite. Investing in necessities such as washroom fixtures and appliances will help save you money over time, but opting to spend extra cash on items such as drapes and flooring won't necessarily pay off in the long run.
Bylaws, Permits, and Responsibilities
While renting an income suite might help you get approved for your mortgage and put some extra cash in your pocket, being a landlord and setting up a rental space that meets all the legal requirements does require a bit of effort, legal-savvy, and diligence on your part.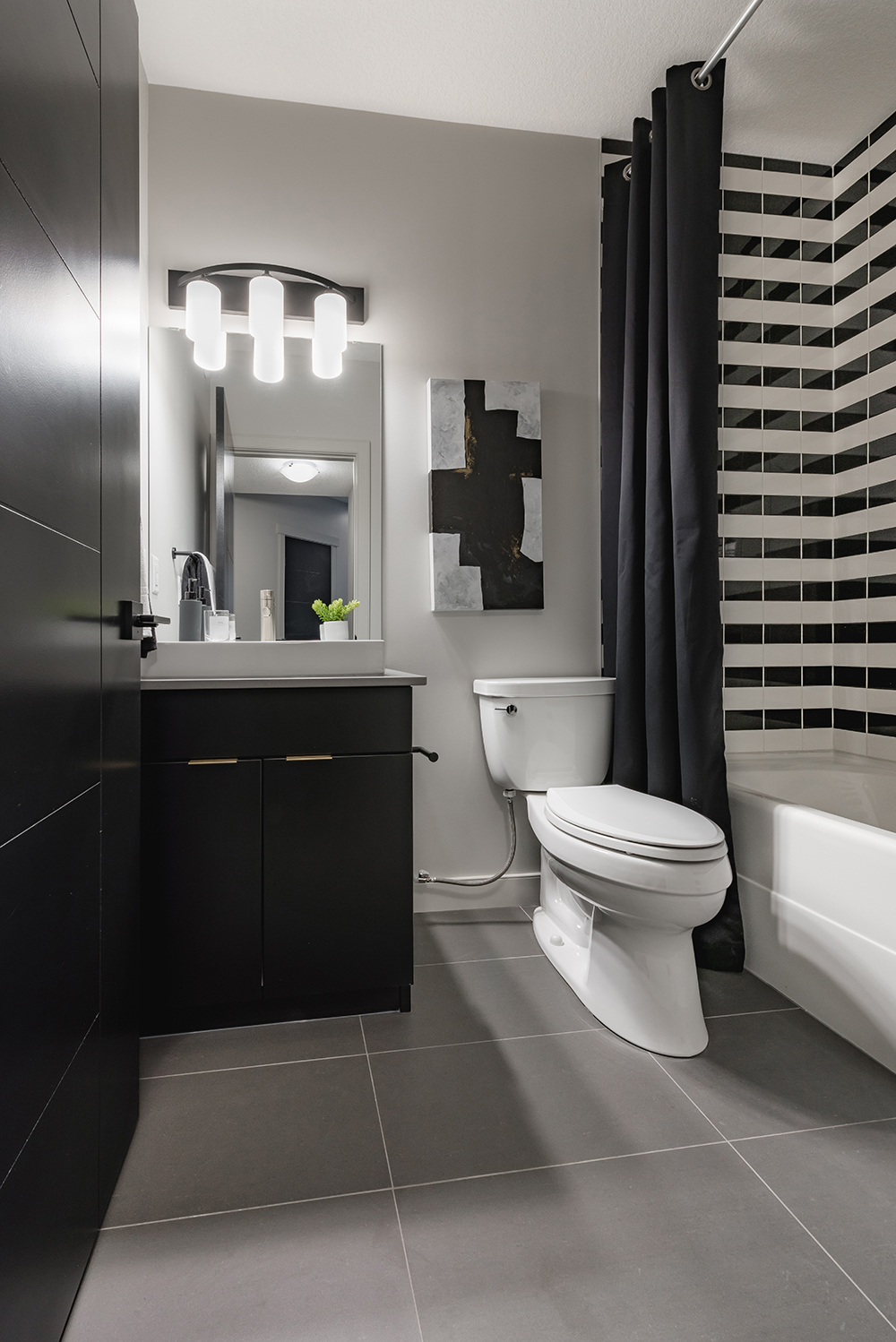 No matter what you might hear from friends or family, do your due diligence to make sure that your income suite is built legally, and that you obtain all the permits you need. While obtaining permits can seem like a slow and costly endeavor, neglecting to go through all of the necessary steps could mean big financial risk. In Edmonton, if your suite is investigated and found to not have a valid development permit, you're subject to an initial $1000 fine and will be required to either decommission the suite or apply for permits. After that, you'll be charged double the application fees for the permits you were missing. It goes to show that doing it right the first time is worth it…
Make sure that you check the bylaws and regulations on income suites in your area. If you are located in the City of Edmonton, there are a number of resources that you can use before you build your home with an income suite. You should be aware of any requirements for fire and sound barriers between your living space and the space that your tenants will occupy, as well as whether you need a separate entrance for each space.
You also have responsibilities as a landlord. Your legal rights and responsibilities will vary from province to province, but generally:
You have the right to collect rent on time, to not have your property damaged, and to not be harassed or disturbed by your tenant
Your tenant has the right to remain in the space until there are valid, proven grounds for eviction (this still applied during an ongoing dispute)
Your tenant has the right to live in a safe, habitable, and properly maintained suite (it's your job to keep up the maintenance on the suite!)
Your tenant has the right to host overnight guests, cook the food of their choice, and come and go as they please.
So there you have it… building a new home with an income suite has a lot of benefits when it comes to getting approved for your mortgage, generating some extra income, and making your home easier to resell, but there are a few important things you need to know before you take the plunge into the life of a landlord. Whether you're upgrading a previously built property, or building a new home with space for an income suite, keeping everything here in mind will help to ensure that your life as a landlord is as worry-free as possible!