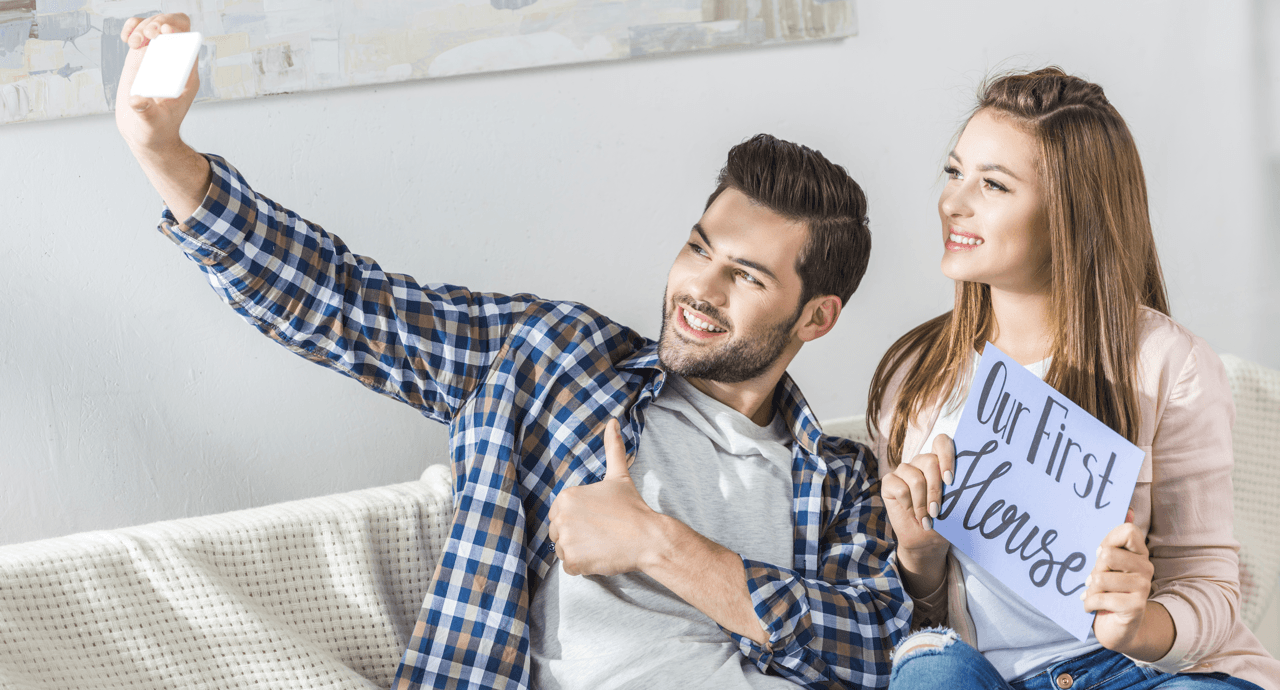 If you're a first-time home buyer looking to purchase a new home but are discouraged by the amount you would need to pay for your monthly mortgage payments, there's a program from the federal government that could help solve your dilemma. 
The Government of Canada offers a First-Time Home Buyer Incentive for buyers just like you. If you've been turned off buying your own home because of the cost of a mortgage, you could be eligible for lower monthly payments thanks to the new incentive. 
Get to Know Canada's First-Time Buyer Incentive
The Canadian Government's First-Time Home Buyer Incentive program is a way to help qualified first-time homebuyers reduce their mortgage costs without placing even more financial stress on their situation. If you are a first-time buyer and meet the application requirements, you can apply to the program to reduce your monthly mortgage payment without increasing your down payment. The incentive is not interest bearing and doesn't require ongoing payments.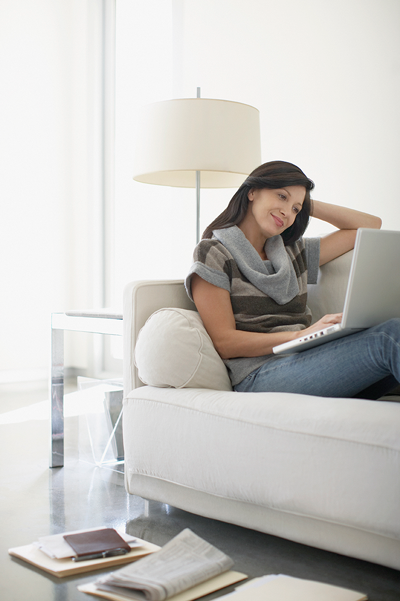 If you qualify for the incentive program, the Government of Canada will offer you a 5% shared equity mortgage for your purchase of a re-sale home, or 5% or 10% shared equity mortgage for your purchase of a newly built home. A shared equity mortgage is a mortgage where the government shares in the upside and downside of the property value. 
Why Use the First-Time Home Buyer Incentive?
For many younger buyers and families that are new to Canada, finding an affordable home can be quite challenging. If a first-time buyer is unable to find an affordable home to buy, or an apartment to rent, there are often no other options than to either risk financial instability, or compromise on living situations. 
The First-Time Home Buyer Incentive program is made for Canadians that are looking for a way to get into the home that they want instead of the home that they have to settle for. Designed specifically to help young and new Canadians access home ownership in a fiscally responsible and affordable way, the incentive could be a great option if you are looking to build a new home while sticking to your budget. 
If you are struggling to save for your down payment, the incentive program can give you the freedom to be able to afford the payments associated with your mortgage without saving for a larger down payment. 
How it Works
There are a few qualifiers to be accepted for the First-Time Home Buyer Incentive program: 
You need to have the minimum down payment to be eligible (in many cases, 5% of the purchase price)

 

Your maximum qualifying income is no more than $120,000 (qualifying income includes the combined pre-tax annual salary, investment income, and rental income of all applicants)

 

Your total borrowing is limited to 4 times the qualifying income (if your qualifying income was $100,000, you'd be eligible to borrow $400,00 maximum)

 
Once you have determined that you could be eligible for the program, you can start shopping for your new home. In order to use the incentive program, the home you are searching for needs to be either a resale home or a newly-built home that is either a single family home, semi-detached home, duplex, triplex, fourplex, town house or condominium unit. You could be eligible to receive an incentive of up to 10% if you are building a new home, or 5% if you are buying a home for resale.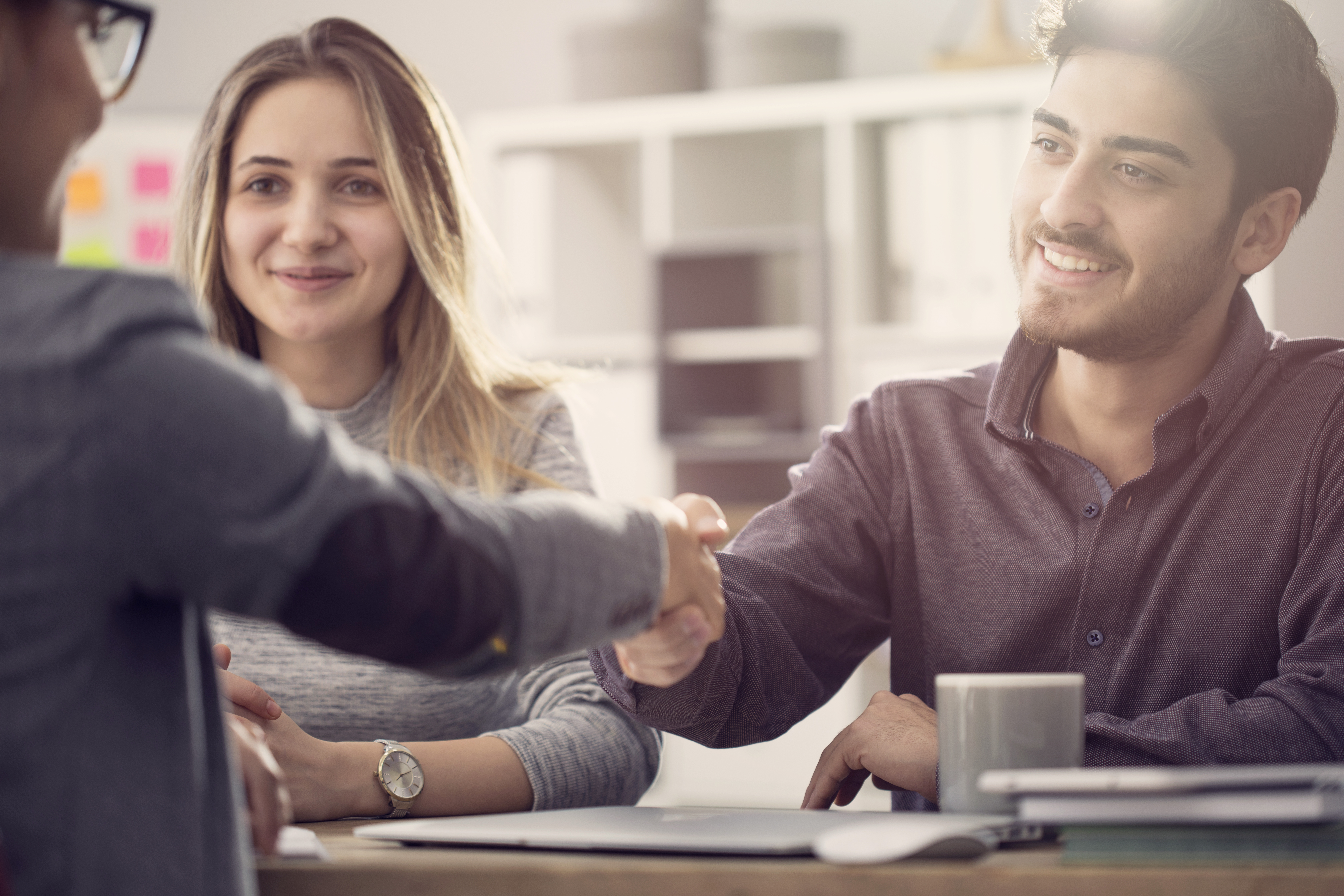 What are the Repayment Details?
The big question you might be asking is: how much do you have to pay back? While you can repay the Incentive in full at any time without the risk of a pre-payment penalty, you must repay the incentive after 25 years or when your property is sold – whichever happens first. The actual amount you are required to repay is based on the property's fair market value. 
For example, if you receive a 5% incentive on the home's purchase price of $200,000 ($10,000) and your home's value increases to $300,000, you would still have to pay back 5% of the current value (in this case, $15,000). The same goes for if your home decreases in value. In the same example, if your home's value decreased to only $150,000, your repayment would be $7,500. 

Frequently Asked Questions
Who can apply for the incentive program?
Canadian citizens, permanent residents, and non-permanent residents who are legally authorized to work in Canada
Borrowers with a maximum qualifying income of $120,000 or less
At least one of the borrowers must be a first-time homebuyer
Who is considered a first-time home buyer? Those that meet one of the following qualifications:
You have never purchased a home before
You have gone through a breakdown of a marriage or common-law partnership (even if you don't meet the other requirements)
You did not occupy a home in the last 4 years that you or your current spouse or common-law partner owned
Can you purchase a home using the program and then rent the home out?
No. The incentive is for first-time buyers who want to purchase their first home with the intent to occupy the property.
Can you renovate your home after you purchase using the incentive?
Yes, however, you should carefully consider the cost and benefits of your renovations. Remember that the Government of Canada shares in any appreciation of the market value of your home when it comes time to repay your incentive.
Do you need to pay interest on the incentive?
No. The incentive is a second mortgage on the title of the property. There are no regular principal payments and it is not interest bearing.
Do I still need to pay Mortgage Loan Insurance?
Yes. Your mortgage must be eligible for mortgage loan insurance. Your mortgage must be greater than 80% of the value of the property and be subject to a mortgage loan insurance premium. Mortgage Loan Insurance protects lenders against a default on a mortgage. If your down payment is less than 20% of the purchase price or market value of your new home, you will need to pay for Mortgage Loan Insurance.

How Do I Apply for the Incentive?
To apply for the incentive program, you need be pre-approved for a mortgage and find a home that you're interested in owning. Once you've determined that you're eligible for the incentive, fill out the two application forms and give them to your lender. Your lender will submit the application for you. 
If your application is accepted, you must call First Canadian Title (1-833-974-0963) to activate the incentive payment and provide the name of the lawyer or notary that you have chosen to close your deal. You must call First Canadian Title at least 2 weeks prior to your closing date. 
Owning your first home is a huge step forward in life, and thanks to the First-Time Home Buyer Incentive program, you can buy and move into your own home in a financially achievable and responsible way. If you have any questions about the First-Time Buyer Incentive program, or, if you're looking to build a brand-new home that is eligible for a 10% incentive, our team of professional sales managers can help find a solution that works for you. 
Speak to our New Home Concierge about the First-Time Home Buyer Incentive Program.