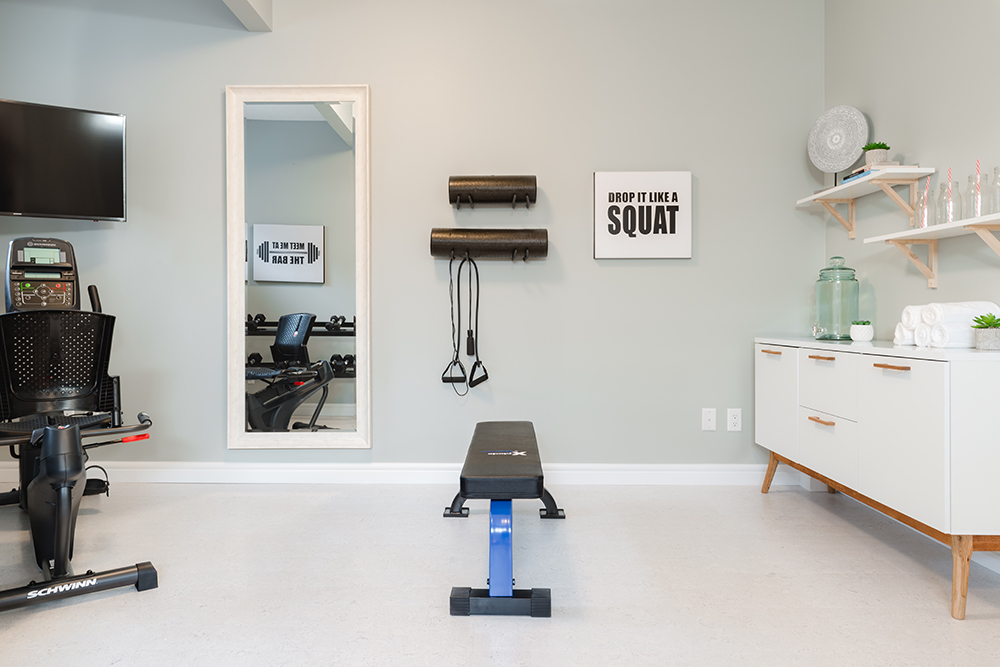 The new year has arrived, and if you're like us, you've decided that this year is the one to spend even more time at the gym. But, before you sign up for that expensive gym membership, you might want to consider setting up your very own gym at home. No, it might not have all the equipment and space you'd get at your nearby gym, but setting up a functional and effective workout space in your home is easier than you think. Forget about bulky treadmills and Bowflex trainers – you can set up a home gym with as much or as little space as your home allows, without breaking the bank. Let's take a look at some of the home gym essentials.



Dumbbells
The classic piece of gym equipment. A set of dumbbells is an effective and compact part of your new year routine that offers an endless range of exercise options. If space is a limiting factor, get rid of the full set and opt for adjustable units instead.

Kettlebells
From single-leg deadlifts to swings, a kettlebell allows for myriad strength moves in any size of space. Kettlebells are easy to store and are even adjustable if your new-year dojo is extra cozy.
Weighted Arm Bands
A little weight goes a long way, and weighted armbands are proof of how effective a little bit of resistance in your workout can be. With a wide range of weights available, weighted wristwear can push your workout to the next level.
Medicine Ball
Developing core strength and improving your balance is an important part of a well-rounded workout routine. A stability ball not only helps strengthen your core, but can also serve as a substitute for a bulky workout bench.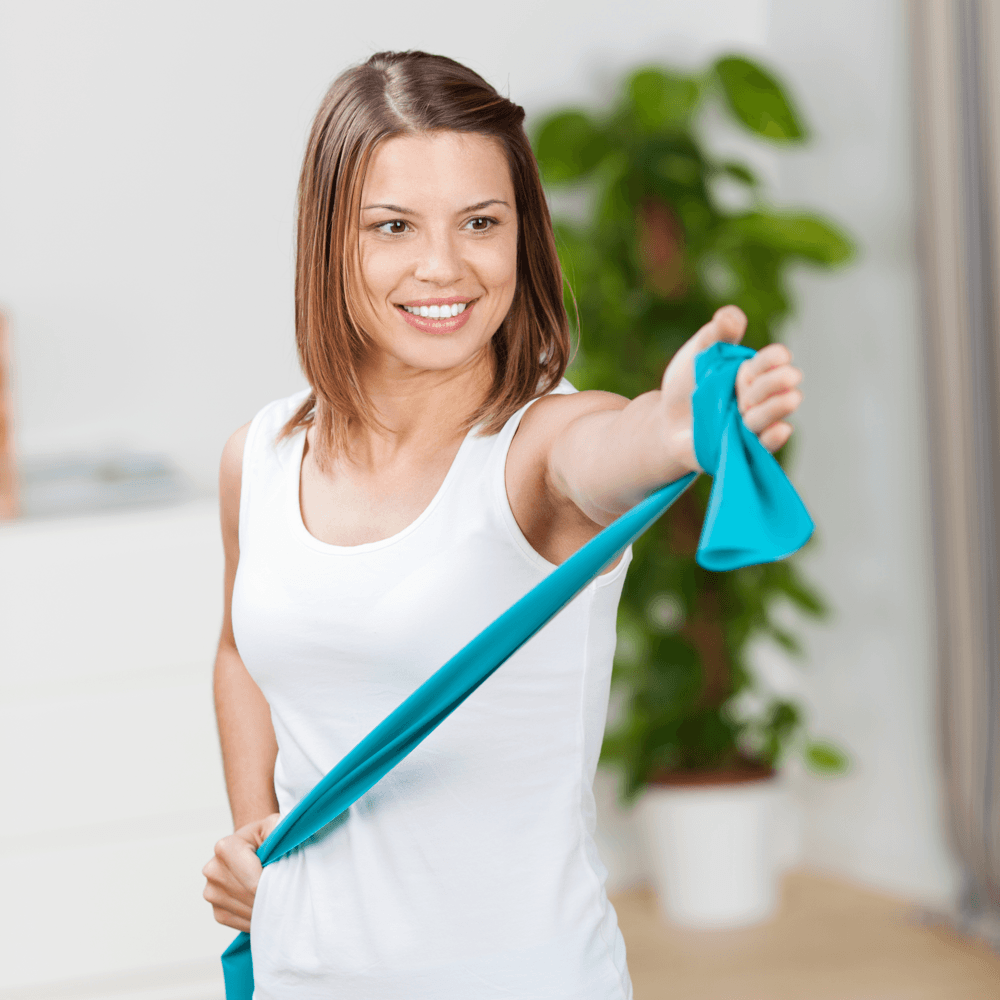 Weighted Jump Rope 
Sorry, you can't ignore cardio when it comes to your new-year workout routine. Believe it or not, you can get your cardio in without having to jump on a treadmill or elliptical. Basic exercises such as jumping jacks and high knees really do provide the same benefits. For a bit more flare, invest in a skipping rope. Just 10 minutes of jumping rope is equivalent to 30 minutes on the treadmill! Adjustable weighted handles push your home cardio routine to new limits.

Resistance Bands 
Resistance bands will take up virtually no space at all in your new home gym. Better yet, they can replace those massive cable units you've seen at the gym and can provide a whole host of versatile workouts. For a more advanced setup, a TRX system is a great option.
Yoga Mat
Yoga is so much more than stretching and deep breathing – it's also a great way to burn calories, tone muscle, and carve out some time in a busy schedule to reconnect with yourself. There are virtually thousands of yoga routines and exercises that you can find online, with many community members who can help you make the most of the space in your home gym. Whether you have a dedicated meditation space, or unroll your mat in a corner of the bedroom, yoga is truly one of the most versatile and portable workouts out there.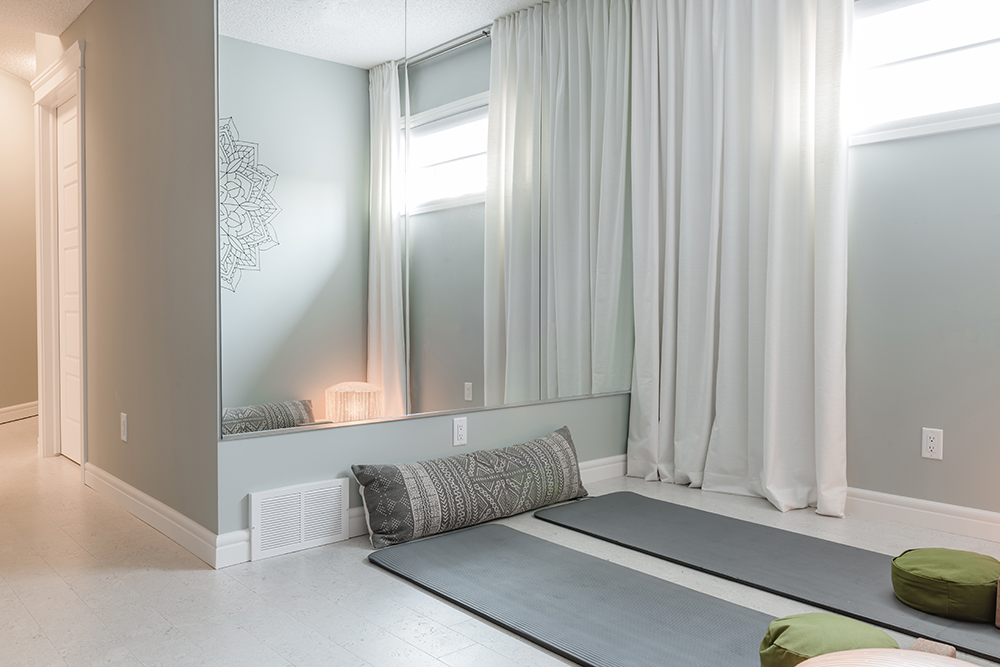 Yourself 
That's right, your own body is a great piece of equipment in your home gym! It is completely possible to create a full workout program using body weight exercises. Here is a list of some of our favourites: 
Squats & lunges

Pushups & plank

Burpees & mountain climbers

Leg lifts

Crunches
Some other considerations: 
The atmosphere of your home gym is very important. Be sure the make the space into a place that you actually want to go to! If possible, choose areas with lots of natural light and bring in plants that will boost oxygen levels in the room. Also, decorate with motivational quotes and posters that will help you test your own limits. 

Hang up a full length mirror. It is important to watch yourself doing specific exercises to ensure that your form is on point. This will help in preventing injuries while you're pumping iron. 

Lastly, consider tailoring your workout routine to a higher rep and lower weight structure. Always keep in mind that in a home gym, you are likely working out by yourself – don't risk injuring yourself by choosing too heavy of a weight.
This year, your fitness goals can become a reality – your new home gym setup can get you to where you want to be in this new year!