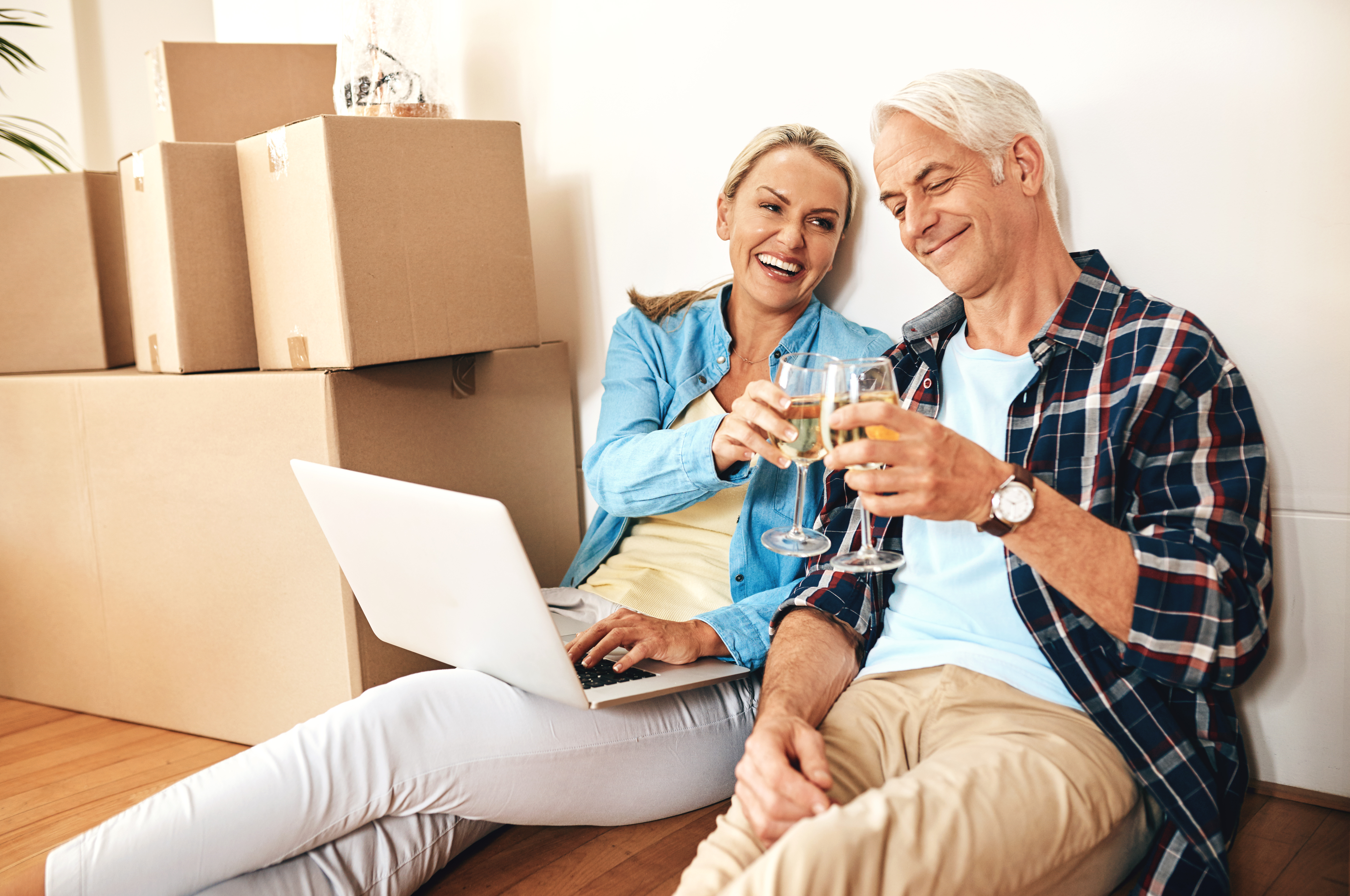 In previous generations, there seemed to be a distinct path in home ownership that we used to take. We'd buy our first home, a modest house that really didn't meet many of our needs. Over time, we'd upgrade, maybe buying more square footage or better finishes, or both. Then, when the kids have grown and moved out on their own, we'd downsize as empty-nesters. Today, however, our lives seem to have more ebb and flow, and downsizing can be a function at any point for a variety of reasons.
Perhaps you want to spend more time traveling and don't want to have to maintain the expenses and care of a bigger house. Maybe your spouse wants to pursue his dream of a home-based business and you're looking to reduce monthly costs. There are many reasons you may be looking to change your abode, but you may be worried about how you'll adjust to less than you're accustomed to now.
It doesn't need to be a major sacrifice. There are plenty of options depending on what it is you need to change about your home situation. Reduced square footage doesn't have to mean reduced finishes or lack of functionality. You can still shift your expenses to a more comfortable level while maintaining the lifestyle you had before.
Floor Plans for Functional Downsizing
If you're used to enjoying a variety of flexible spaces within your home, there are plenty of floor plans that still offer this versatility in a single family home under 2,000 square feet. It won't feel like downsizing in these models.
Sampson – 1,609 Square Feet – Front Attached Garage
The Sampson is a very popular model for its balance of space, design, and price point. This home offers main floor laundry for convenience, and a spacious, open floor plan in the great room, kitchen, and nook. Upstairs offers a functional loft space that is great for a media room, craft space, or home office. One of the inspiring features of this home is the vaulted ceiling in the owner's suite.
Willow – 1,673 Square Feet – Front Attached Garage
The Willow's unique floor plan is designed to feel spacious and open. Just inside the main entrance is a roomy foyer with large closet. The staircase to the upper level is tucked effectively to one side, allowing for a wider passage to the open-concept great room, kitchen, and nook. Endless windows line the rear span of the home, offering oodles of natural light.
On the upper floor a vast loft space provides flexible living and divides the owner's suite from the secondary bedrooms. A spacious laundry room is located just off the loft for ultimate convenience.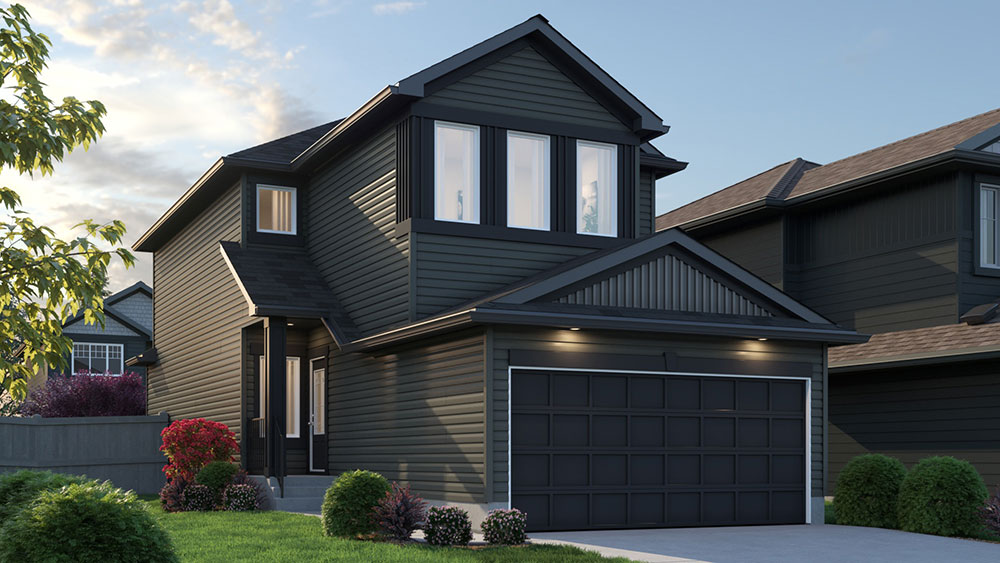 Madeline – 1,832 Square Feet – Front Attached Garage
The Madeline is an exciting floor plan for home owners needing a flex space on the main floor, as well as upstairs. Another one of our most popular models, the Madeline offers a lifestyle room near the foyer that can be designed as a wide open space, or closed in for a home office or other function requiring privacy. This home has main floor laundry just inside the garage access.
On the upper floor are two spacious secondary bedrooms, an owners suite with a luxurious ensuite bathroom, and a huge bonus room with vaulted ceilings.
For a model with a similar floor plan but a bit more space at 1,984 square feet, check out the Maddy II.
Floor Plans for Downsizing Your Home's Cost
If your needs are a bit more basic and you're looking for a home that crunches both your square footage and your mortgage payment, a laned home is a great option for you. These models offer beautiful curb appeal, just enough square footage to live comfortably, and a rear detached garage that is optional if you're looking to save even more money. Here are some examples of these laned home models.
Paladin – 1,586 Square Feet – Laned Home
Our most popular laned home model, the Paladin is a unique blend of comfortable and economical. Its main floor is a completely open concept from front-to-rear, with a large, galley-style kitchen centered in the space. Its expansive 11' island is fit for entertaining, or ideal for perogy making if that's what you're into.
The staircase to the upper floor is a straight-run tucked against one side of the home to maximize available space. A unique and gorgeous feature to this home is the vaulted ceiling that stretches from the owner's suite all the way to the two secondary bedrooms. Laundry is located on the upper floor.
Carson – 1,650 Square Feet – Laned Home
The Carson is similar to the Paladin in terms of design, but is a bit larger in square footage and offers a few adjustments to the layout. The main floor is still open concept from front-to-rear, but the kitchen is nestled at the rear of the home. We haven't sacrificed the 11' island, though!
Upstairs you'll find a larger walk-in closet in the owner's suite, dual sinks in the ensuite, and a larger laundry room with space for shelving to be added if you wish.