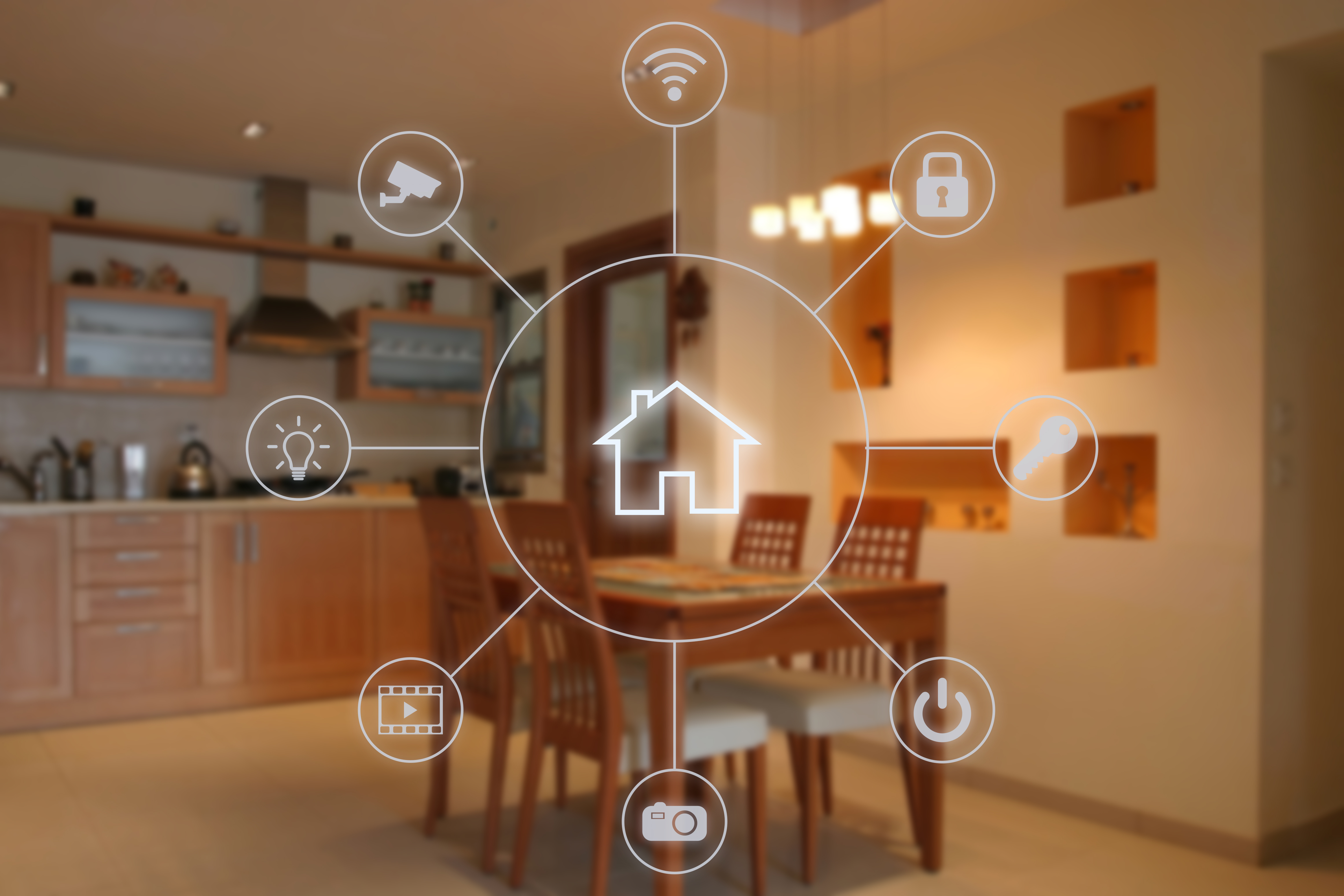 Ever walked into someone's home and noticed that smart speaker playing music on the counter? Have you seen commercials or movies where someone wakes up, and comes downstairs to have all the lights turn on, the coffee maker start up, and the tv turn to the morning news automatically? Well believe it or not, future is here! Home automation has arrived and is, perhaps surprisingly, more accessible than you might think.
Smart Homes: Welcome to the Future!
If you want to save energy, automate the simple things in your home, and even keep up with chores without even lifting a finger, turning your home into a Smart Home might be a little piece of the future that you'll want to look into…
What is a Smart Home?
Imagine if every device in your home was connected to the internet. Your home's lights, doorbell, blinds, hot water tank, appliances, speakers, and more all connected and controllable from your phone, or by using your voice. This is the convenience and technology behind a smart home.
With smart home technology, all of your devices around your home can communicate, send you information and notifications, and listen to your commands either using your phone, or a speaker system. It seems like something out of a science fiction movie, but the age of smart homes has arrived. Home automation allows you to control items from window shades to pet feeders with the touch of a button or a single voice command.
Connecting the technology and appliances within your home to your internet network has many benefits. First, you can control everything in real time either from an app on your tablet or smartphone, or by using a voice-controlled smart speaker. These smart speakers are now widely used – who hasn't heard of Amazon Alexa, Google Assistant, or Apple's Siri? But, if you think that your new shiny smart speaker is only good for playing music and getting notifications, think again. Your smart speaker (or smart hub) is the key to all of the devices in your home. Don't have your phone, but want to set your thermostat to cool? No problem – just ask Alexa, Google, or Siri to do it for you.
Ultimately, home automation is about making your life more convenient. Using the technology that is available to you is a great way to automate the little things in your home, so that you can spend more time doing things that you actually want to do.
Some smart home commands such as turning a lamp on and off with your voice is simple and inexpensive to implement in your new home, while others (such as using cameras and security devices linked to your phone) can be a bit more costly.
How to Get Started
Like the idea of installing smart systems into your home, but not exactly sure where to start? There are so many devices and options to choose from, that it can be a bit daunting to get started. Luckily, there's a few different ways to approach smart-ifying your home.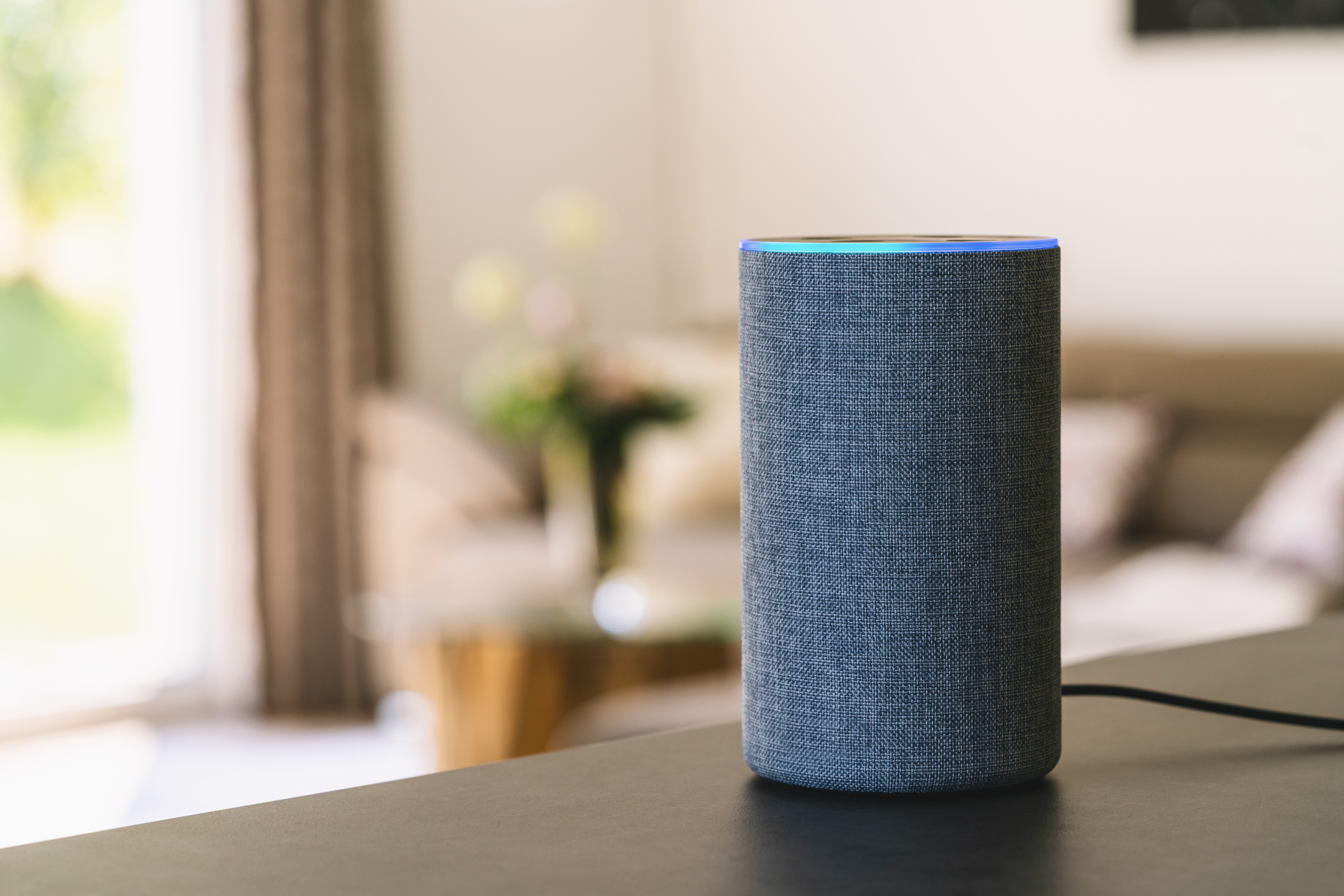 Where you begin with your smart home depends on your budget and the amount of time you want to dedicate to the process. You could buy just one smart home device such as a smart speaker or smart thermostat and control it through a single app, or you can start by taking the plunge into one of the three most popular smart home systems: Amazon Echo, Google Home, or Apple Homekit. Both Amazon and Google offer smart assistants on their own systems (Amazon Echo and Google Home), but also run on third party smart speakers such as Sony, JBL, Lenovo, and others. Want more than a smart speaker and have a higher budget to start? The Amazon Echo Show and Google Nest Hub have tablet screens that give you voice and visual control of your smart home.
Both Amazon and Google smart speakers and devices are affordable and easy to use, so they're great for starting out. However, if you're a fan of Apple products, you might be more interested in the Apple Homekit. The Homekit allows you to control everything from your Apple Home app with Siri, including your Apple TV box and the Apple HomePod. If you love everything Apple, the Homekit is a great choice!
So, you've chosen your smart home hub and are ready to start installing your new gadgets around the house. Now what?
A good way to approach building your smart home is to pick a home category and then search for products and devices that are compatible with the system that you've chosen for your home. If you have a higher budget for installing your smart home, you could buy lots of devices (sensors, smart bulbs, cameras, speakers, etc.) and connect them all to your home automation hub. For those who are starting out on a smaller budget, or want to see if home automation is really for them, it would save you a lot of time and money to figure out which devices could save you the most money in the long run by making your home more efficient and convenient as a starting point.
How you start building your smart home is up to you, but as you do acquire more devices that work with your home automation hub, remember to check and see if they are compatible with the service you have chosen (Google, Amazon, or Apple). Expanding your home's smart capabilities over time is a good way to approach making your home a smart one – but remember, in order for your smart devices to work, you'll need a good wireless internet connection throughout your home!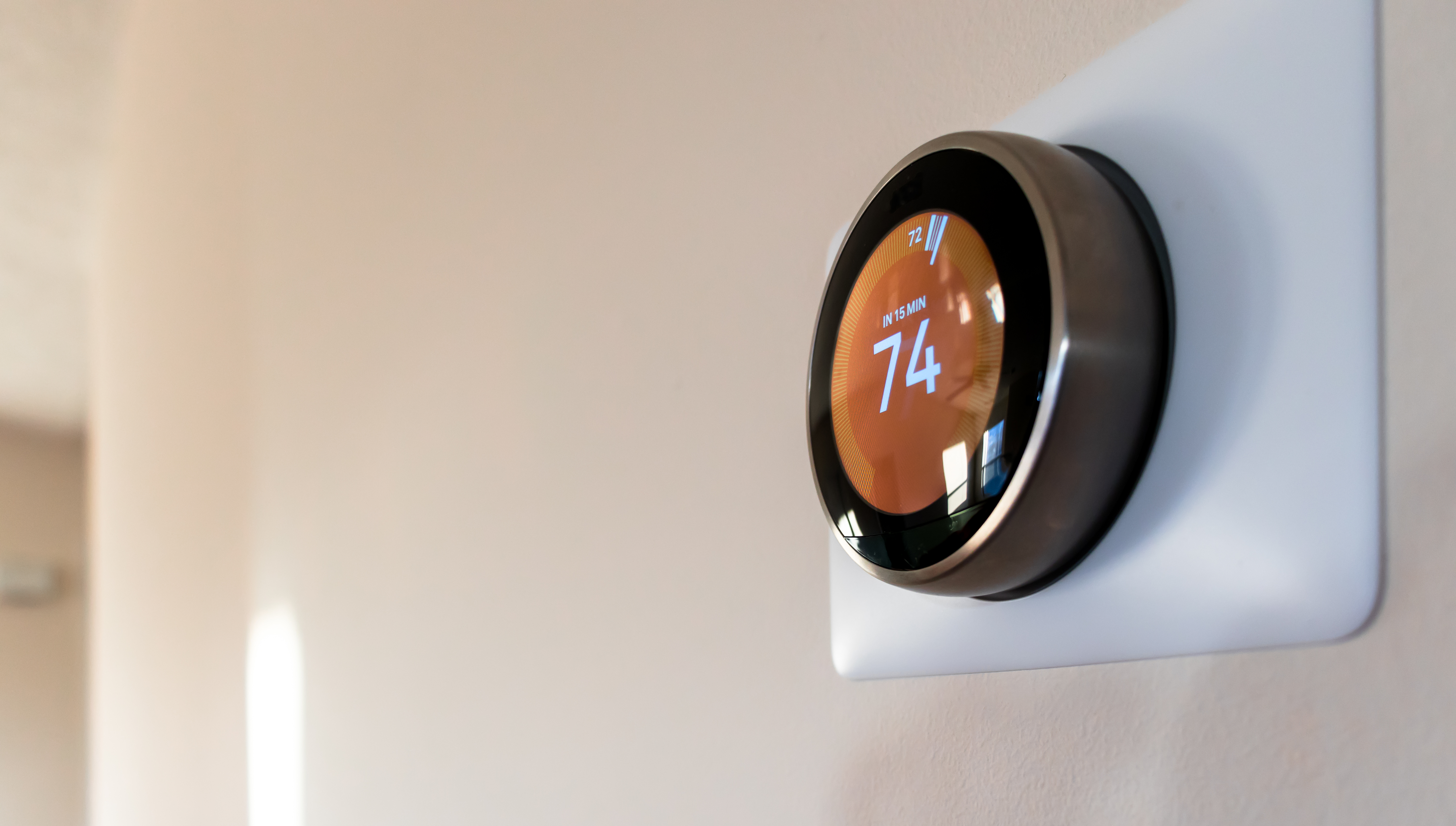 Smart Devices for Your Home
Not sure where to begin when starting your home automation journey? Here's a few of the most popular smart devices that you can add to your home:
Smart Speakers: Many smart home enthusiasts would tell you that having a smart speaker such as Google Home or Amazon Echo is the first step in the home automation journey, but there are smaller, more affordable smart speakers available with the voice control you need. The Google Home Mini and Amazon Echo Dot are both great choices for adding some music, automation, and enjoyment to your rooms at a lower price tag than their larger counterparts.
Smart Lighting: Want bulbs and switches that can be set to turn on when you come home, dim when you use a voice command, or change colour based on the room, time, or activity you set? The Philips Hue is a great option to look into if you're interested in smart lighting.
Smart Thermostats: Save energy and money by setting your thermostat to a lower temperature when you leave the house, and to warm your home when you come back. The Nest Thermostat learns your routine and can create a schedule based on when you usually set the temperature, when you come home, and when you leave.
Smart Wall Plugs: No matter what device you have, a smart wall plug can let you control everything plugged into your home with your phone. Outlets like ConnectSense or Wemo are great options for turning your "dumb" electronics into smart ones.
Smart Doorbells: Built-in cameras that can sense motion are easy to install and can send a live feed to your device when someone comes to your front door. Don't want to talk to those solicitors? The Ring Video Doorbell is perfect for seeing who is knocking.
Smart Door Locks: Want to unlock your door for friends or guests, but don't want to worry about carrying extra keys around? The August Smart Lock automatically locks when you leave and unlocks when you come home. You can also send secure guest keys to friends.
Smart Home Security: If you want a full security system that is connected to your devices, a system such as SimpliSafe or Abode can connect door sensors, indoor motion sensors, sirens, and cameras to monitor your home for break-ins.
Smart Cleaning: Cleaning your home can be smart too. The iRobot Roomba is a great way to stay on top of chores. Voice control, multi-story mapping, and camera navigation lets the Roomba clean your home perfectly – every time.