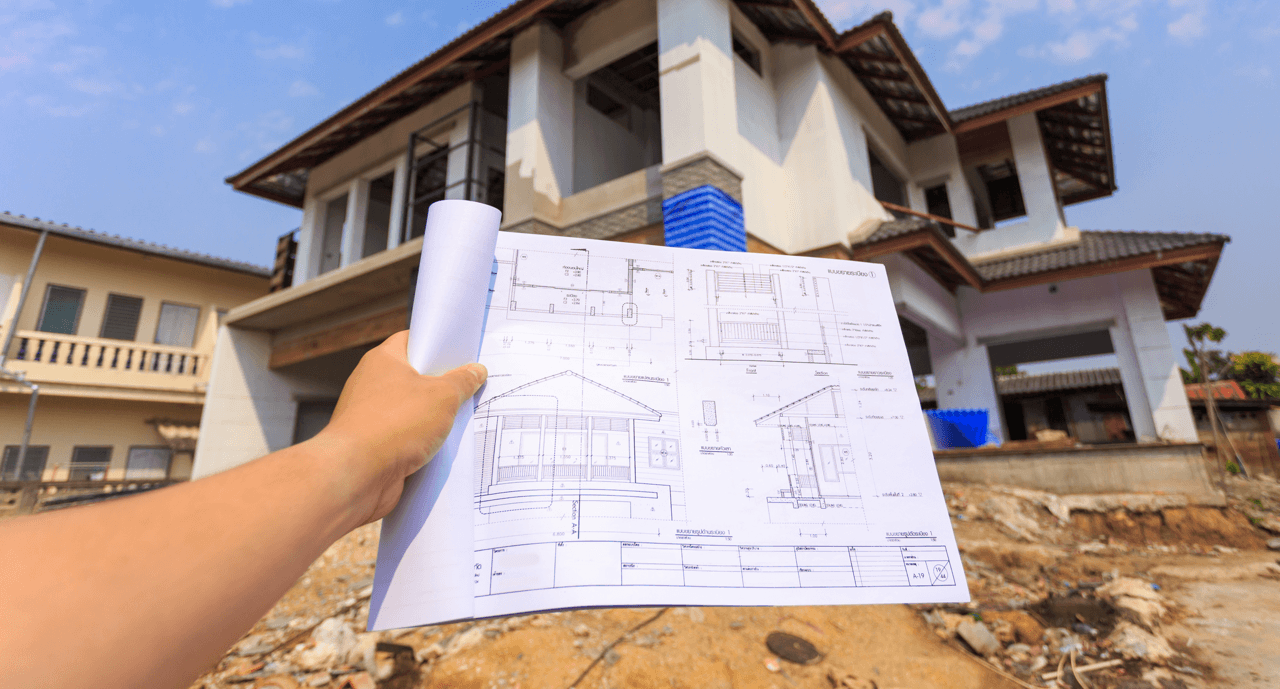 Asking how much it costs to build a new home isn't easy to answer… There are many different decisions and options that can affect the final price of your home, but knowing what that big number is really made up of is a great way to stay informed during the building process. While your home is being built, you'll work with a number of experts who can help guide you along the way, but having some foreknowledge of what to expect can lower any stress during your new home build.
In today's market, there are a lot of homebuyers that want to know what is really included in the cost of a new home, and today, we're going to demystify the parts and pieces that make up your home's price tag!
What Goes into the Cost of a New Home?
When it comes to building your dream home, there are a lot of factors that make up that big number that you are quoted. When you start the building process, your builder will try to estimate a price that is as accurate as possible, but, that number can change as your new home gets closer to construction based on two main factors: hard costs and soft costs.
Hard Costs of Homebuilding
When building a new home, the hard costs of building are things needed for construction: mainly, the cost of labour and the materials that are used. Hard costs are often referred to as "brick-and-mortar costs" since they are charges that translate to physical materials that remain once your home is built. Costs for your home's exterior (framing, roofing, etc.) and interior (flooring, countertops, etc.) are hard costs that your builder will estimate when you are given a starting price for your home.
The finishes that you choose for your new home have a sizeable impact on the final price that you'll pay. Your builder likely has varying levels of finishes that you can select during construction with the option of upgrading to higher-end finishes. When you purchase your new home, your builder will walk through your options with you, giving you a breakdown of the costs associated with each.
Also included in the hard costs of your home is the hardscaping (driveway, patio, walkways, etc.) and landscaping (irrigation systems, sod, trees, etc.) outside. While not every builder will landscape your lot prior to possession, if your builder does do landscaping, you should see if this is included in the purchase price of your new home.
One important thing to remember about hard costs is that they are generally easier to predict – all materials and labour have a cost, and your builder will know how to estimate what is needed. Of course, there are always some things that a builder can't foresee during construction, but hard costs are generally easier to account for than soft costs.
Soft Costs of Homebuilding
The soft cost of building a home generally refers to aspects such as drawings, permits, project management, and engineering fees. Soft costs can vary based on the type of home you are building, the neighbourhood you want to build in, and the city where you live. Soft costs are often harder to predict than hard costs since every project will vary based on lot location, home style, and size.
Your builder will bring in several experts to consult during your new home build. The cost for this necessary expertise is part of the soft cost of building a home. Surveyors are hired to ensure that the lot your home will be built on is properly planned; Geotechnical Engineers are brought in to make sure that the soil on which your home is built is suitable for construction; Structural Engineers have to provide a stamp of approval on your new home plans; an Inspector needs to walk through your home at a number of stages to make sure that everything is up to code and that proper procedures and standards are being met during the build. Depending on your builder and your home, there could be even more experts that must be consulted during construction.
There are also a number of permit fees that could be required by local governments. Prices for each permit will vary, but if your home will have a finished basement, a detached garage, or an income suite, your builder will likely have to pay fees for the necessary permits.
While technically a soft cost, the land that you choose to build your home on will be one of the main factors of how much your new home ends up costing in the end.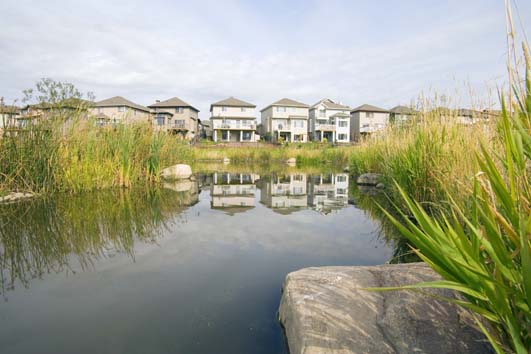 Land Costs
Your model and lot location play a large role in the final cost of your home. The number of rooms, lot location and size, nearby amenities, and whether or not you are on a corner lot can all affect how much money you'll need to pay for your home build. To give you some idea of how much of your home price is based on the price of the lot, in early 2019, the average cost of a small plot of land in Edmonton was $120,000. The majority of newly built homes are constructed on small lots, and that average of $120,000 is reflected in your purchase price.
Whether you're thinking of building a new home, or just curious why homes really cost so much, remember that there is a lot more to a home than the lumber, siding, and drywall! A well-made home is the culmination of hundreds of hours of hard work, expertise, and planning – not to mention a lot of materials and a plot of land to put it all!