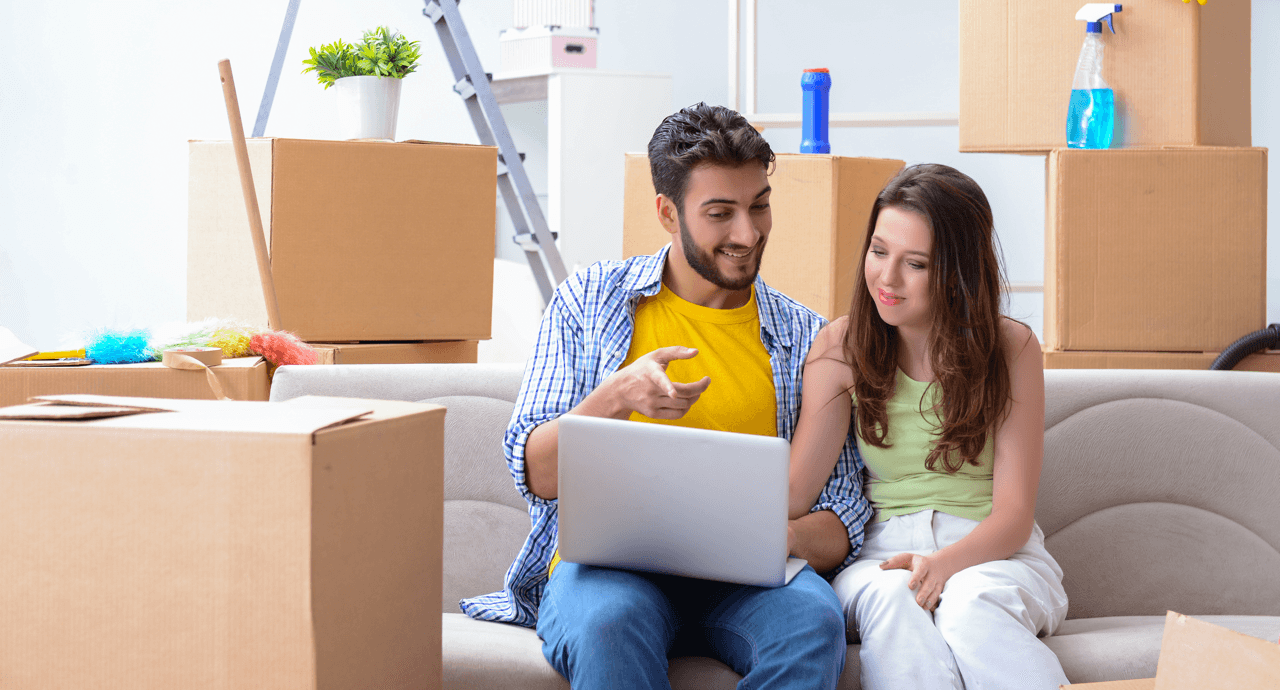 Congratulations on buying your first home! One of the most exciting parts of home ownership means having your very own space to do with what you please. It also means decorating, accessorizing, and acquiring all the little items you'll need now that you've started your homeownership journey. And, just to make sure you don't forget anything, we've taken it upon ourselves to put together this little list of things that are often overlooked but you'll surely need.
A Snow Shovel 
One thing's for certain: living in Edmonton, our winters are definitely very snowy. Clearing out your driveway, sidewalks and porch areas after snowfall will keep everyone happy. On the upside, shovelling snow is also a handy way to exercise when you're not otherwise getting out and doing much outside!
Gardening Tools 
During the warmer months, you want to make sure you have a reliable lawnmower. When the days get hotter and rainy weather rolls in, your front yard can fill up with grass and weeds very quickly. There are several options you can choose from when buying mowers, including electric and battery-operated models. 
You may also want to consider a sprinkler as they're able to cover bigger areas more consistently than doing so by hand. There are sprinklers available that you can adjust to suit different coverage needs. 
Other essentials to consider for your gardening needs include: 
Trowels and spades

Dirt and leaf rakes

A weed whacker, possibly with an edger
3. Window Coverings 
One of the nicest things about a new home is being able to choose the window coverings that suit you best. Window hardware, tie backs, and curtain rods are accessories you'll need to consider having when you're putting up new window treatments. Consider talking to your builder about blinds for greater convenience. 
4. Barbecue Grill 
Having guests over during the summer is a perfect time to enjoy your new yard. Few things can rival the taste of steaks, burgers, and chicken cooked on the barbecue grill. When you have a bigger yard that encourages a lot of outdoor entertaining, your guests will enjoy all the space. 
5. Patio and Lawn Furniture 
If you're going to be showing off your new home by inviting guests over in the summer, why not make a great impression with brand-new outdoor furniture? There are so many colour and decor themes available that you can choose selections that fit your tastes perfectly. Make sure you buy covers that fit each of the pieces before the snowy weather sets in. 
6. A Stocked Tool Box 
Even though a new home won't have repair work involved like a resale home will, having essential tools in one place is always helpful. Moving into a new home often involves putting together pre-fab furniture or other tasks involving simple tools that are accessible. Some of the items to consider keeping in the box include: 
Claw and ball hammers

Phillips and flathead screwdrivers in different sizes

Tape measure

Smaller power drill with bits in assorted sizes 

Staple and nail guns

Basin and plumber's wrenches

Pliers

Hacksaw
7. Bathroom Dressings
Don't forget the practical accessories for your bathroom including shower curtains, shower rings or hooks, a wastebasket, soap dish, toothbrush holder and more. You may also want to grab less glamorous items such as a plunger and toilet scrub brush. 
Also, the same beautiful tile that makes your bathroom look upscale can also be a bit slippery when you're just out of the shower. Mats with anti-slip features will help keep your bathroom a safer place for everyone. There are so many retailers that stock these mats that you'll find something that matches your towels easily. 
9. Cleaning Supplies 
You'll want to have basic cleaning supplies on hand when you move in to keep your home looking as spotless as when you bought it. Hardwood and vinyl plank-safe floor cleaners should always top your cleaning supplies list. In addition to appropriate floor cleaners, also consider cleaners safe for countertops. 
10. Fenced Pet Play Area 
Now that you own your own home, you might want to add a new pet or two to the mix. Puppies and smaller dogs, when outside, might benefit from a dog playpen that keeps them from having too much access to the rest of the yard. Cat owners who want their pets to enjoy the fresh air without wandering out of the yard can benefit from using a "catio." 
Buying these items for your new Pacesetter home will help you feel right at home when you move in. Having everything you need to start enjoying life in one of our newly built masterpieces is sure to make you appreciate your choice!