Here at Pacesetter Homes, we know there are a lot of factors to take into consideration when creating your home. That's why we opened Design Q – to help our clients with all of their interior design needs. This month, we spoke with team member April D and got her input on a major design element in your home: flooring.
At Design Q, we know it can be a challenge to choose the right flooring for your home. There are many factors to consider; lifestyle, budget, personal preferences, etc. To meet these challenges, our clients have a wide selection of products to choose from. We have highlighted a few choices that we are especially enthusiastic about.
Design Q is excited to offer Wood Porcelain Tile (pictured above) as an alternative to traditional hardwood flooring.
Wood Porcelain Tile has gained popularity because it has the beauty and charm of natural hardwood combined with ease of maintenance, cleaning and water resistance. It is an excellent option for 'high moisture' areas such as bathrooms, laundry rooms and foyers. Design Q has many styles to choose from, ranging from the rustic 'barn board' look to a more classic style, similar to a traditional wide plank hardwood.
Luxury Vinyl Plank (LVP, pictured left) is another product that is becoming more prevalent in residential design, and it's easy to see why. This isn't vinyl flooring like we saw back in the 1970's. LVP flooring allows you to achieve the look and feel of natural hardwood with its embossed finish. Like Wood Porcelain Tile, LVP can be installed in any room of the house. LVP is comfortable, resilient and stands up to everyday spills and stains. It is the perfect floor for growing families and pet parents; especially with how easy the maintanance is for this type of flooring.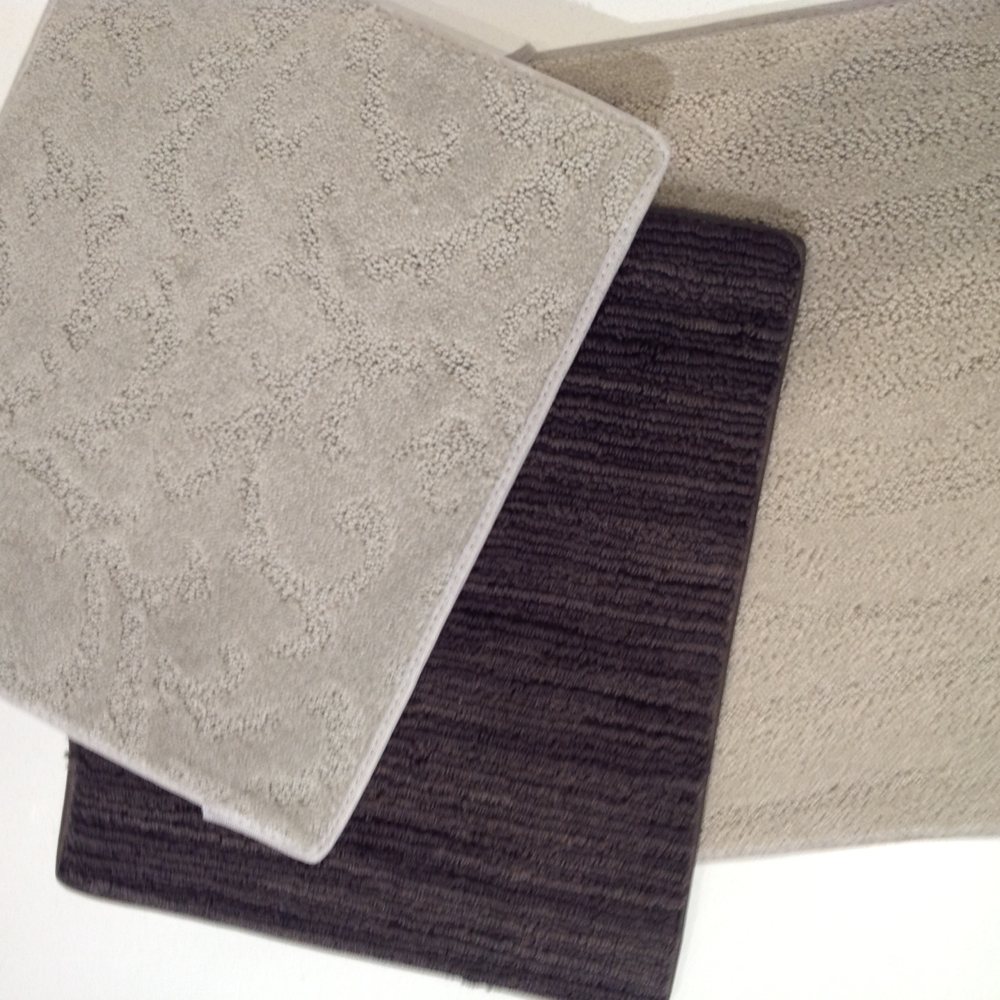 The comfort and warmth of carpet is outstanding compared to other flooring. We have an extensive selection of carpets to choose from. Patterned carpets are especially noteworthy, as they offer the feel of carpet with an elevated sophistication. With proper care, this unique flooring will maintain its softness and striking appearance for years to come. Of course, we have many colours and designs to choose from, allowing you to personalize your new home.
All of us here at the Design Q team looks forward to guiding you in selecting the perfect flooring for your Pacesetter home.