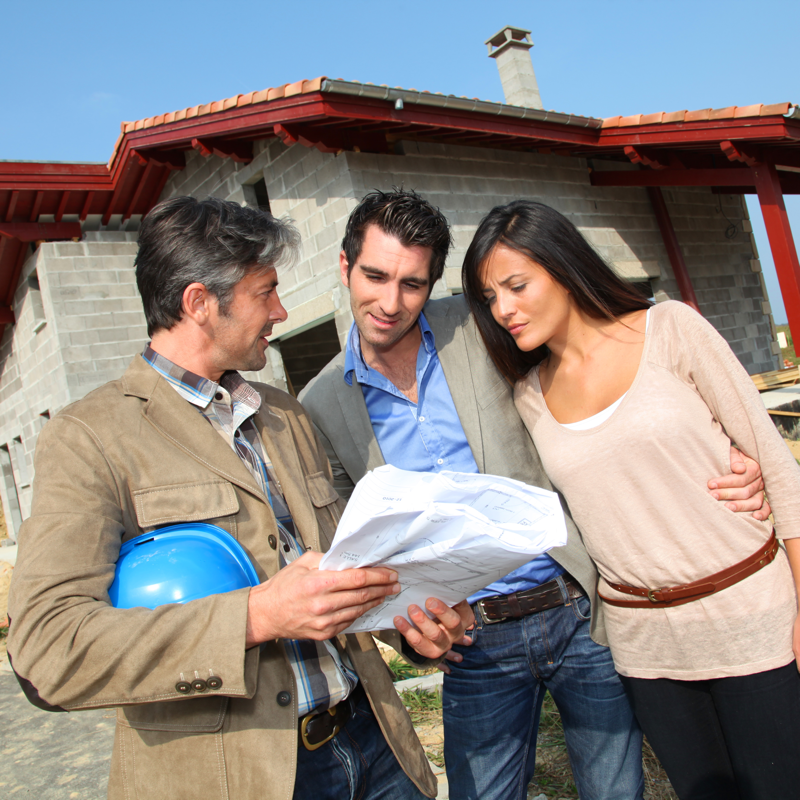 Congratulations on your purchase of your new home! At Pacesetter we understand how important it is for you to see the different stage of building your home; however it's very important for us to ensure your safety and your family's safety, along with our workers during the construction process, so we put together some construction site safety notes for your visit.
Before You Visit
To ensure your safety, it's important that you speak with your homeowner representative, in advance, regarding the appropriate times to visit the construction site. We do prefer your visits within certain hours of the day, and for you to be escorted by your homeowner representative. This is because our workers must stop working when a homeowner shows up on the worksite due to their safety requirements. To minimize the amount of disruptions while they are working on your home your homeowner representative will find the perfect time and safe stage in the building of your home that would allow you to be on site. Also, it's important to remember that the workers do have the authority to ask you leave the site if you don't have a company representative with you. We really do appreciate your cooperation in this.
While On Site
It's required that you always personal protective equipment when at the construction site. Hard hats will be provided for your protection from your homeowner representative when you have an appointment to enter the site. It is your responsibility to wear appropriate footwear when you are on the construction site. It's also important to note that anyone under 16 years of age is not allowed on a construction site.
If you have questions about safety on your worksite, please don't hesitate to contact us at any time.