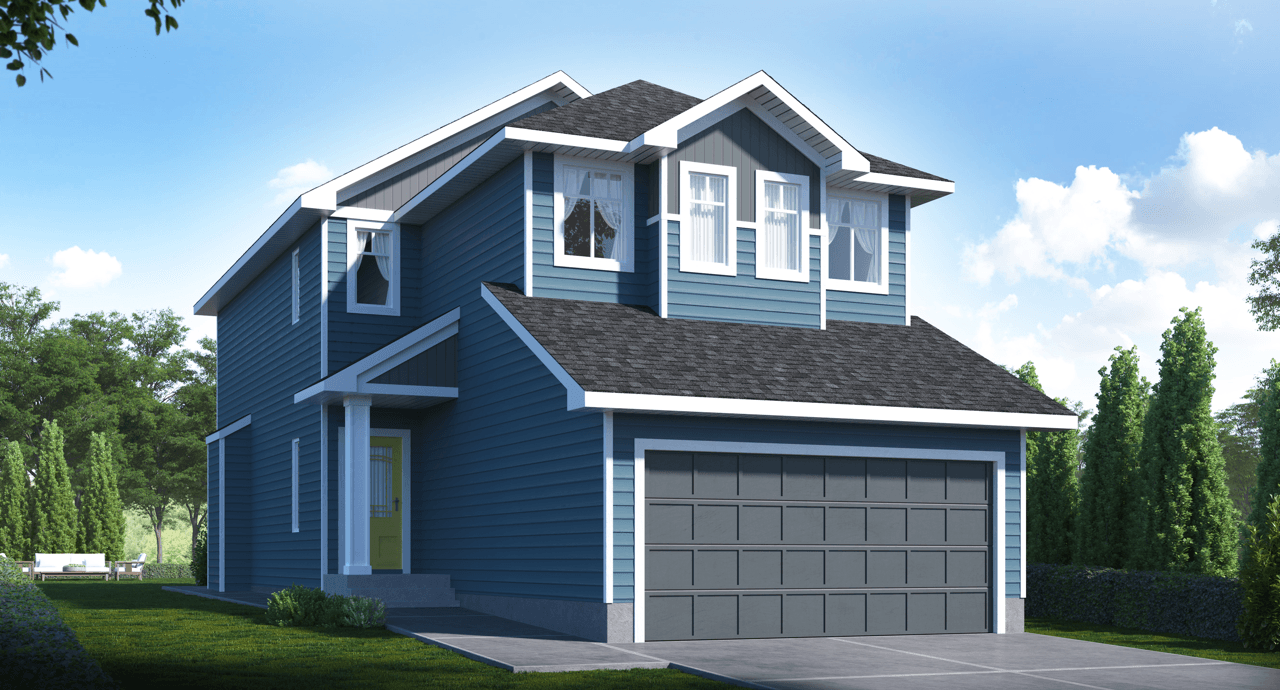 Whether it's your first house or you're moving up from your current one, you're going to want your brand new home to really feel that way: new!
Keeping up with the needs of modern buyers is our priority, so we're always creating innovative new floor plans. One of our latest is the Vienna model – a delightful two-storey, front attached garage home, filled with unique and highly functional features.
Come on in and take a look!
A Memorable Main Floor
This is the type of home guests walk into and say "wow!" – in fact, you'll likely find yourself saying the same even years after moving in. 
Entering from the covered front patio, you can make use of the large coat closet and half-bathroom while admiring the look of the open stairwell. You'll also have a sneak-peak view of the great room ahead through a passageway. 
Entering from the garage is equally, if not more, convenient; this way leads you straight into a mudroom complete with cubbies and hooks for storage and is attached to a walk-through pantry connecting to the kitchen. 
The rest of the main floor – the great room, kitchen, and dining nook – are together in an interesting version of an open concept design. Each space is attached, but the dining nook is separated a little more, accessed through open passageways connected to both the kitchen and great room. This gives you an expansive, airy atmosphere while still allowing for intimate or formal dining experiences in the nook.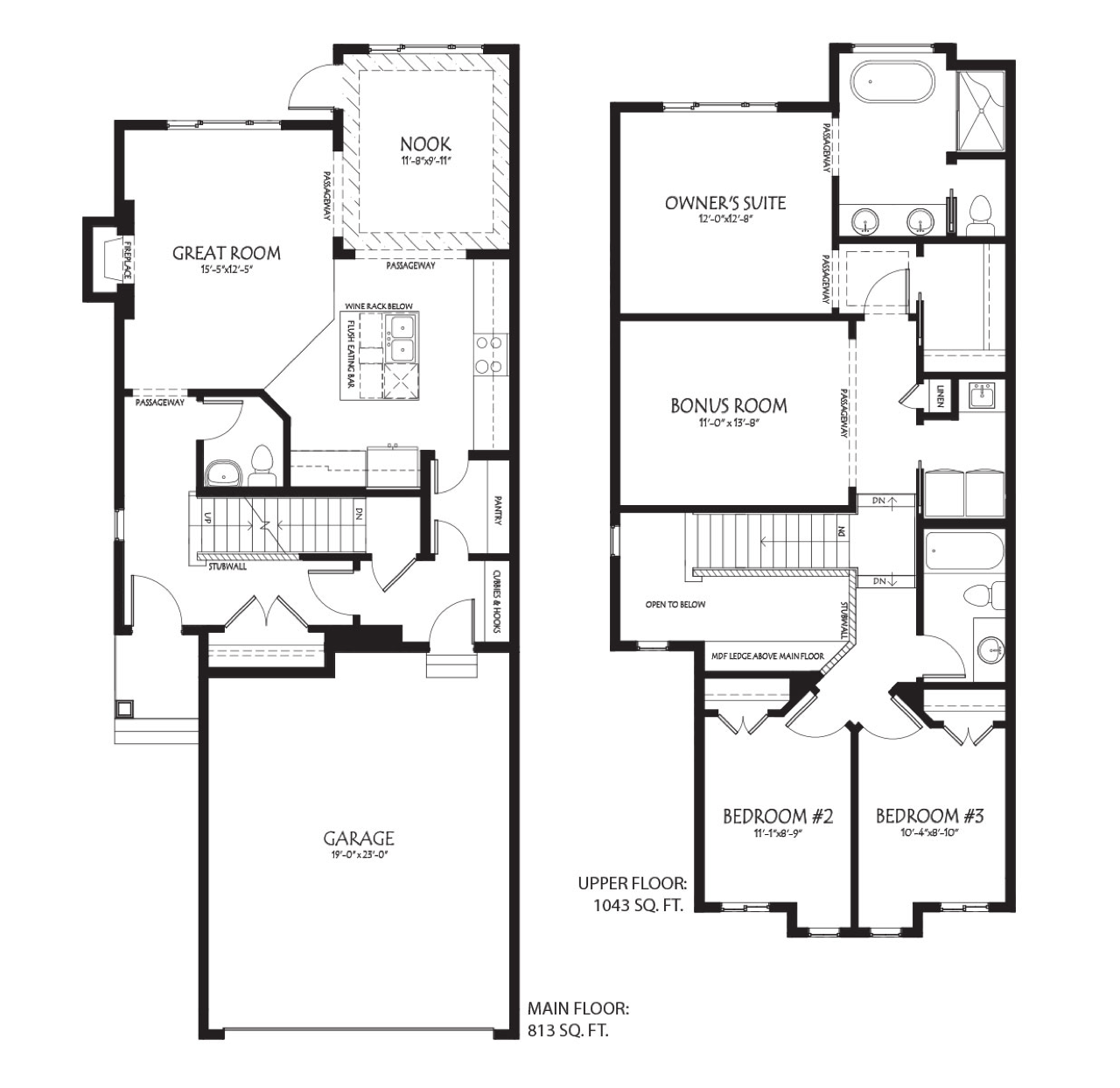 The great room's focal point is a gas fireplace finished with a custom Pacesetter mantle, whereas the kitchen's focal point is definitely the centre island. The island includes a dual sink, flush eating bar, and a built-in wine rack below! Everything you could need to prepare a delicious meal (yes, the wine rack can be used even in the prepping stages – no judgement!).
A Savvy Second Floor Design
As you make your way up the stairs, instead of feeling narrow and stuffy, the open-to-below design keeps your home feeling both connected and unrestricted. Once at the top, you'll immediately notice how well the upper floor is laid out. Towards the front of the home, two spacious standard bedrooms sit side by side and a full bathroom is just around the corner. 
Heading in the opposite direction, you'll first pass the laundry room equipped with a sink and linen closet. Across from this area, through an open passageway, is a large bonus room to be used however you see fit. Books and comfy chairs can create a nice reading nook, adding a desk ups it to a home office or homework space, or this might be a good area to have a playroom for young kids. 
Finally, the rest of this floor is dedicated to the owner's suite. With just enough separation from the other two rooms, it's a well-deserved oasis for homeowners. The door opens into a little hallway area with a walk-in closet to one side and the passageway entry to the bedroom on the other. From the bedroom, another passageway leads to a glorious five-piece ensuite, the final touch to this bedroom retreat. 
The Vienna is aptly named, echoing the artistic and intellectual standards that Austria's capital is known for. All 1,856 square feet of living space is purposefully designed for both stylish flair and smart function. Give your family the gift of a home that boasts everything you could need – and then some!